Social Science
Available Online
Explore Your Program
Social Science Courses
See course descriptions for the classes you need for your Social Science degree, as well as any general education requirements.
Academic Calendar
Keep up with your academic program's registration deadlines, session dates, holiday breaks and exam schedules.
Careers in Social Science
Graduates can find employment in a variety of fields, such as business; federal, state, or local government; information science; media; nonprofit administration; politics and political office; social science research; and the legal profession and law enforcement.
Timothy Wright, '19
Social Science
Self-Paced Degree Program
The reason I chose my degree was because of the choices that the degree provided for me. I was very interested in social issues at that time in my career. I think my degree will provide a better understanding of the relationship and behavior of family, juvenile kids, and students.
Majoring in Social Science
What is a Social Science degree?
Social Science majors who meet the program requirements at UIU will graduate with a Bachelor of Science in Social Science. Within the program, you can choose an area of emphasis. Options include:
General Social Science
History
Political Science
Psychology
Sociology
Getting your Social Science Degree Online
Get the same high-quality Social Science education that you would get from a UIU classroom, at home or in your office. Upper Iowa University offers an online Social Science degree, as well as in-person and distance learning options to meet your educational needs.
How to apply
To apply, visit our Online Application portal to create an account and start your application. Still unsure if this program is right for you? Reach out to our admissions to ask specific questions or request additional information about the Social Science program at Upper Iowa University.
Careers in Social Science
Because social science touches nearly every aspect of the structures and services we interact with every day, there are endless opportunities to apply your learnings to a career of your choosing.
A few industries where a foundation in social science is useful include:
Business
Federal, state, or local government
Media
Nonprofit administration
Politics and political office
Social science research
Law enforcement
Social Science Salary Information
As with most professions, the salary range is largely determined by the specific line of work you choose, your position and responsibilities within the industry, as well as your level of experience and areas of specialty. Since Social Science is such a broad discipline, here are just a few examples of mean annual salary ranges for some specific roles within the field:
Benefits of a Social Science Degree
Because the Social Science program at UIU covers a broad scope of information, graduates who complete the Social Science degree are equipped with a unique perspective that translates well to managing people or social systems. After graduating with this degree, you don't need to go into teaching or social work, you can pursue scientific research opportunities, media studies, urban planning or even politics.
Basically any position that benefits from a keen understanding of how humans operate individually and as a group is a good fit for a Social Science graduate. In fact, many people with this degree go on to hold managerial and leadership roles.[6]
Social Sciences Courses
By examining human behavior from both an individual and group perspective, students can form connections as to how people operate and what triggers cause behavioral responses from individuals or groups.
Some key courses for the Social Science major are:
Introduction to Cultural Anthropology
U.S. Government
Principles of Sociology
General Psychology
Social Science Skills
Studying the disciplines encompassed within the Social Science major will help you develop skills that go beyond the classroom. Some examples of the skills you can expect to gain through your coursework are an improved proficiency in:
Analysis
Research
Communication
Problem-solving
Critical thinking[7]
Best Minors for Social Science Majors
Because the Social Science degree can be applied to such a wide range of disciplines, it makes sense that a wide range of minors can be appropriately paired with the degree as well. If you're leaning toward one particular career path, declaring a minor will help customize your experience and prepare you for the workforce.
Some of the best minors to accompany your Social Science major are:
Many graduates also go on to pursue their master or doctoral degrees.
What is Social Science? 
According to the Oxford English Dictionary, Social Science is the study of human society and social relationships. 
What are some examples of Social Sciences? 
Anthropology

 

Economics

 

Geography

 

Political Science

 

Psychology

 

Sociology

 
UIU Locations for Bachelor's Degree in Social Science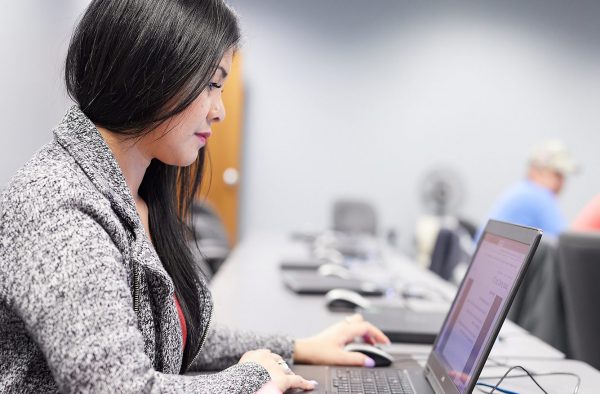 Convenient, Focused Scheduling
UIU Social Science students have the advantage of focusing on fewer classes at once with the Two-at-a-Time schedule. Plus, convenient evening or online courses ensure your education fits your unique lifestyle.
12
:

1
Student to faculty ratio means small class sizes and one-on-one time with instructors
96
%
UIU graduates employed or continuing their education within 12 months of graduation
Admissions
When you're ready to apply for your bachelor's degree in Social Science, we're ready to help you every step of the way.
Or Try This
If Social Science is not quite what you are looking for, check out our Human Services, Psychology, and Sociology programs.