Fayette Undergraduate Admissions
Start your UIU undergraduate journey at our Fayette campus.
Fayette Campus Tuition & Fees: A low $19,475/year for '24-25!
Learn more about Upper Iowa's low tuition rate, and our extraordinary financial assistance program, Peacock Promise.
Campus Drone View
Full Campus Tour
Admissions Guidelines
To apply to UIU, you'll need to submit the following documents:
A completed application for admission— apply online to waive the application fee
Official transcripts OR official reports for advanced placement from each college and university you previously attended
Official transcripts must be sent directly from the granting institution. They must not pass through your hands.
Official transcript of your high school record (if seeking admission as a freshman). Any of the following documents are acceptable:

Official high school transcript
Official GED certificate or score report
Evidence of a passing score on tests recognized by the state, such as the High School Equivalency Test (HSET) or the Test Assessing Secondary Completion (TASC)
Official college or university transcript that lists your high school graduation date
Option for international students: Official transcripts verifying completion of secondary education

ACT or SAT scores if seeking admission as a freshman and cumulative GPA on a 4.0 scale is below 2.4.
Official proof of English proficiency (if English is not your native language)
Send all required documents to:
Upper Iowa University
PO Box 1857
Fayette, IA 52142
When you will hear back from UIU
We'll contact you with an admissions decision within seven days of receiving your completed application and supporting papers.
Transcript Exceptions and Provisional Admittance
If you have completed all application requirements except submitting an official transcript(s), Upper Iowa University may grant provisional (temporary) admittance before a session starts if you meet the following conditions:
Your application has been submitted late (i.e., approximately 30 days prior to the start of a given session)
You provide evidence that you have requested the transcript(s)
You provide evidence that you are in good standing with the college or university you're transferring from
You provide evidence of a high school diploma or GED
Provisional admittance lasts only for 14 days. Upper Iowa University must receive these documents within 14 days of the date on the provisional admittance letter. You will be granted full acceptance as soon as the official transcript(s) is received.
Failure to comply with these conditions may result in the offer of admission being rescinded.
Once accepted at UIU, you must submit the following in order to register for classes and housing:
An enrollment deposit of $250 (The deposit is refundable through May 1 of the application year, or December 31 for second-semester applicants.)
Final transcripts of all high school and college work
Housing and health forms (These will be sent to you by UIU Student Life.)
Admissions Factors for Freshmen
Admission is based first on your academic preparation, academic performance and test scores. Then we consider your extracurricular activities and leadership qualities.
The factors we review include:
Graduation from a secondary school, or completion of the General Education Diploma (GED)
Grade point average of secondary school work
Rank in secondary school graduating class
Results on standardized tests (ACT or SAT) – Submission optional for individuals who have a cumulative GPA (4.0 scale) of 2.4 or higher.
Extracurricular activities and leadership
Maintaining Academic Standards
Once you've been selected for admission to Upper Iowa University, we expect you will continue to maintain a level of academic accomplishment equal to or better than your academic record at the time of application. For current high school students, the offer of admission depends on the completion of your high school diploma, or the equivalent.
Upper Iowa University reserves the right to rescind offers of admission to candidates with:
Final academic records that are lower than the record on which we based your admission decision
Falsified or otherwise misrepresented information related to the admissions process
Conduct inappropriate to the ethos of the university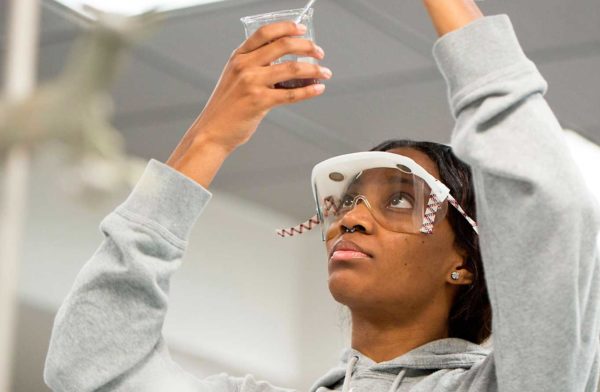 Welcome New Students!
If you have already been accepted to UIU, congratulations! We are excited to have you on campus!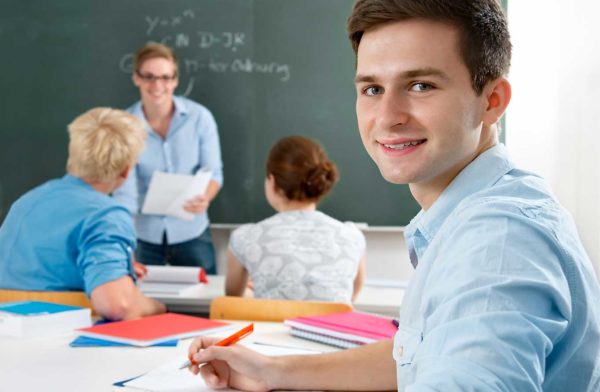 Applying for the Honors Program
Students with a composite ACT score of 26 or above and a high school GPA of 3.5 or above are eligible for the Honors program. Honors students experience interdisciplinary coursework, small classes and thoughtful discussion, as well as complete an individual project.
Your Next Steps
Visit Campus
Join us in Fayette for a campus tour to feel what it's like to walk across campus with friends and take notes in a classroom. Virtual tours also available.
Accepted Students
Once you've been accepted to UIU, it's time to sign up for orientation and get ready for your first session.
Experience Fayette
Our main campus in Fayette offers new students a traditional college experience. Learn more about what you'll experience here.