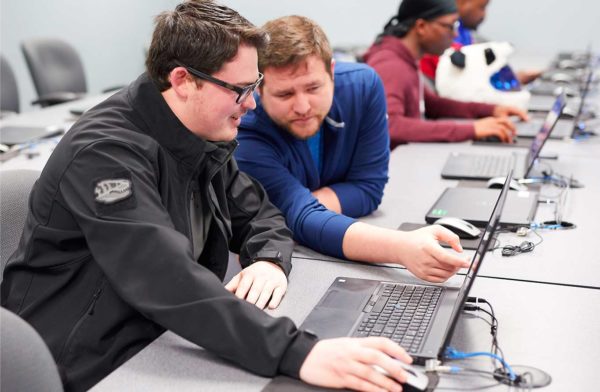 Academic Support
Get the support you need for successful studies through tutoring or accommodations for a disability.
Resources for Faculty
Copyrighted Materials in Online Teaching
Under Section 110 of the Copyright Act, as revised and expanded by the TEACH Act of 2002,
faculty members may use copyrighted materials in their online classes. There are requirements
that must be met, and the most relevant are noted here:
The materials to be used are specifically for students in the class.
Only those students will have access to the materials.
The materials are directly related and of material assistance to the teaching content.
The class is part of the regular offerings of Upper Iowa University.
A notice stating that the materials are protected by copyright will be included.
The students' ability to further distribute the materials will be limited.
The materials will be made available to the students only for a period of time that is
relevant to the context of the class session.
Copies of the materials other than the one needed to make the transmission will not be
made.