Management
Available Online
The UIU Advantage
Looking for a career where you can motivate people and influence outcomes? Your UIU Management degree focuses specifically on making you an effective manager. Learn what it takes to keep a business or organization running smoothy, factoring in the human behaviors that teams rely on.
With a Bachelor's Degree in Management, you'll have the confidence you need to make decisions, inspire a team, earn respect and lead by example.
Why Management at UIU?
Employers look for candidates that have a strong knowledge of management techniques, combined with skills in critical analysis and communication. At UIU, you'll learn from faculty who have real-world experience and can provide context for the teachings they share.
Additionally, classes are kept small, at a 12:1 student-to-faculty ratio, to ensure you have plenty of opportunities for one-on-one time with your professors.
Explore Your Program
Management Courses
See course descriptions for the classes you need for your Management degree, as well as any general education requirements.
Academic Calendar
Keep up with your academic program's registration deadlines, session dates, holiday breaks and exam schedules.
Careers in Management
A degree prepares you for many careers, such as agricultural finance and sales, entrepreneur, HR specialist, investment manager, marketing consultant, nonprofit manager, product manager, and sales manager.
Majoring in Management
About UIU's Management Degree Program
What is a Bachelor's Degree in Management?
Learn how to manage the human, material and financial resources that organizations use to reach their objectives. When you graduate with a Bachelor's in Business Management, not only will you have the hard skills needed to keep a department operating profitably, but you'll also gain insights into techniques for keeping employees motivated and engaged in their work.
Getting your Management Degree Online
Get the same high-quality Management education that you would get from a UIU classroom, at home or in your office. Upper Iowa University offers an online Business Management degree, as well as in-person and distance learning options to meet your educational needs.
How to apply
To apply, visit our Online Application portal to create an account and start your application. Still unsure if this program is right for you? Reach out to our admissions to ask specific questions or request additional information about the Management program at Upper Iowa University.
Career Opportunities & Benefits
Careers in Business Management
There are so many things you can do with a Bachelor's Degree in Management. The skills you'll gain from this program will equip you to start a small business, oversee a sales or marketing team for a company, help with human resource needs and so much more.
Some examples of job titles that are appropriate for Management majors are:
Agricultural finance and sales
Entrepreneur
HR specialist
Investment manager
Marketing consultant
Nonprofit manager
Product manager
Sales manager
Business Management Salary Information
Salaries for graduates with a Bachelor's Degree in Business Management can vary based on factors like job title, location and years of experience. However, according to the Bureau of Labor Statistics, some average salaries for Management careers include:
Administrative services and facilities managers – $98,890
Advertising, promotions, and marketing managers – $141,490
Compensation and benefits managers – $125,130
Construction managers – $97,180
Agricultural managers – $68,090
Financial managers – $134,180
Food service managers – $56,590[1]
As you can see, these roles span an array of industries, making the Business Management degree one of the most versatile options.
Benefits of a Management Degree
Management skills extend beyond the workplace. When you need to navigate a situation that requires decision-making and human interactions, management training comes into play. From a career standpoint, some of the benefits of holding bachelor's in Business management include:
Increased employability
Increased credibility
Higher salary
Networking opportunities
Options for flexible work environments[2]
Degree Requirements, Skills & Certifications
Management Courses
The courses offered in the Bachelor's in Business Management program are carefully designed to prepare you for the workforce. Through your coursework, you will learn how to handle managerial tasks with confidence and poise. The confidence you'll gain through your expanded knowledge will be invaluable as you begin your career and beyond.
Some of the key courses in the Business Management program are:
International Management
Production and Operations Management
Supervision
Leadership Theory
Entrepreneurship and Small Business Management
Cost Accounting
Motivation
Organizational Behavior
Management Skills
At the heart of every successful business or organization, lies people. That's why the Business Management degree at UIU includes courses that shed light on some elements of human behavior, so you can more effectively lead and inspire a team. Additionally, a keen understanding of finance and supply chain processes can help a company operate smoothly and efficiently.
Some companies even negotiate across international borders, in which case, understanding cultural differences and etiquette can go a long way toward forging healthy business relationships internationally.
Examples of some of the hard and soft skills you can expect to gain from the Management program at UIU include:
Cross-cultural leadership and negotiations
Labor relations and negotiations
Contemporary topics in management
Cost accounting
Reporting
Leadership
Presenting
Problem-solving
Project management[2]
Best Minors for Business Management Majors
Customize your Management major with a minor that complements your goals and interests.
Some popular minor choices for Business Management Majors are:
Many graduates also go on to pursue their master or doctoral degrees. In fact, UIU offers a Master of Business Administration (MBA) degree that could be a perfect continuation of your experience earning your Bachelor of Business Management.
Frequently Asked Questions (FAQs)
What are the types of business management?
Business management is a broad field of study that encompasses many skills and spans many industries. However, here is a broad list of the types of work you can expect business management to cover:
Financial management
Marketing management
Sales management
Human resource management
Strategic management
Production management
Program and project management
Operations management
Service management
Supply chain or procurement management
Resource and development management[3]
What do business managers do?
Business managers are responsible for overseeing cross-departmental operations. Their tasks may include hiring new staff, leading meetings, developing strategies for business growth, and maintaining employee morale.[4]
How can I qualify for a business manager role?
Most business manager positions require a bachelor's degree in management or related field. However, some companies may seek candidates with an MBA.4 So, depending on your specific career goals, you may wish to seek a master's degree, which can be completed at your own pace through UIU—providing you with the flexibility to work and earn a living while you pursue your degree.
UIU Locations for Bachelor's Degree in Management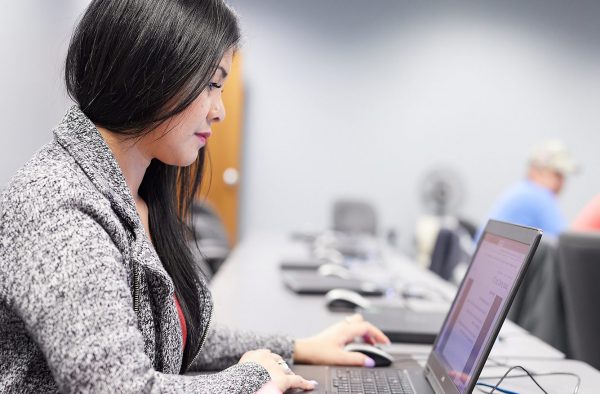 Convenient, Focused Scheduling
UIU Management students have the advantage of focusing on fewer classes at once with the Two-at-a-Time schedule. Plus, convenient evening or online courses ensure your education fits your unique lifestyle.
7
%
Projected growth in administrative services manager jobs from 2018 to 2028
12
:

1
Student to faculty ratio means small class sizes and one-on-one time with instructors
96
%
UIU graduates employed or continuing their education within 12 months of graduation
Admissions
When you're ready to apply for your bachelor's degree in Management, we're ready to help you every step of the way.
Go Further with an MBA or MPA
Earned your undergraduate degree in Management? Consider UIU's MBA or MPA programs to advance your career even further.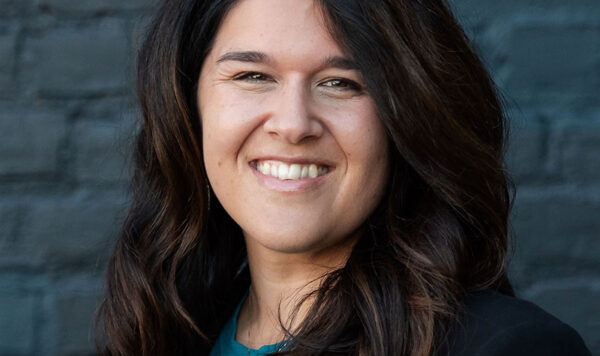 Faculty Spotlight
Becki Wissmiller, MS
Lecturer of Business & Director of Master of Business Administration Program (2014)
In today's organizational climate, our students need to be prepared with the tradition skill set but also with the soft skills organizations are requiring today. Our students walk through critical thinking activities, communication skill, and understand the importance of relationships with our Management major.