Human Resources Management
Available Online
Explore Your Program
Human Resources Management Courses
See course descriptions for the classes you need for your Human Resources Management degree, as well as any general education requirements.
Academic Calendar
Keep up with your academic program's registration deadlines, session dates, holiday breaks and exam schedules.
Careers in Human Resources Management
This degree can lead to entry-level careers in staffing, compensation, training, employee benefits, and/or labor relations, with advancement to benefit analyst/manager, compensation manager, employee relations manager, HR information systems manager, human resources manager, labor relations manager, staffing specialist, and training and development manager.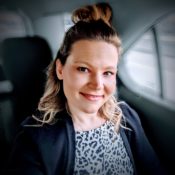 Allison Daily, '19
Allison Daily - Human Resource Management
Rockford, Illinois
Working through the business core with professionals who have walked before me has provided insight that will be valuable to my future career. I've made real life business connections that will help me for the rest of my career. I know I can reach back out to the support system at UIU whenever I need to for any situation that comes up professionally.
Majoring in Human Resources Management
About UIU's Human Resources Management Degree Program
What is a Human Resources Management Degree?
Earning your Bachelor of Arts in human resources management prepares you to work as an HR professional in companies and organizations across the industry spectrum. You'll gain key insights into managing human resources that can be applied to national and global organizations. You'll also learn modern labor laws, building and maintaining compensation structures and more.
If you're interested in human resources management, but don't want to major in it, you have options. UIU also offers a minor and a certificate in human resources management.
Getting Your Human Resources Management Degree Online
Get the same high-quality human resources management education that you would get from a UIU classroom — at home or in your office. Upper Iowa University offers an online human resources management degree, as well as in-person and distance learning options to meet your educational needs.
How to Apply
To apply, visit our Online Application portal to create an account and start your application. Still unsure if the human resources management degree at Upper Iowa University is right for you? Reach out to our admissions office to ask questions or request additional information. They'll be happy to assist you.
Career Opportunities & Benefits
Careers in Human Resources Management
UIU's Bachelor of Arts in human resources management prepares you for entry-level jobs in areas like staffing, training and employee benefits. From there, you can advance to managerial positions.
A degree in human resources management can prepare you for jobs titles like:
Human Resources Specialist
Human Resources Manager
Compensation and Benefits Manager
Training and Development Manager
Labor Relations Specialist
Compensation, Benefits and Job Analysis Specialists
Finding a new job can be challenging, but you don't have to do it alone. The UIU Office of Career Development offers a variety of complimentary services to help you stand out in the job market.
Human Resources Management Salary Information
With a human resources management degree from UIU, you can enter the job market knowing you have the skills to merit a competitive salary. According to the Bureau of Labor Statistics, some average salaries for HR professionals include:
Benefits of a Human Resources Management Degree
All major companies have an HR department. That means there are plenty of opportunities for careers in for-profit, nonprofit and government agencies. With a human resources management degree, you'll not only have a strong business foundation, but you'll have the specific knowledge and skills HR professionals use every day.
Your education doesn't have to stop once you've earned your undergraduate degree. A Bachelor of Arts in human resources management can be the first step towards earning your Master of Business Administration (MBA) or Master of Public Administration (MPA).
Degree Requirements, Skills & Certifications
Human Resources Management Courses
UIU's human resources management curriculum is made up of core business courses, combined with classes in areas like psychology, sociology and economics. You'll focus not only on practical skills, but on the ethical considerations that play a part in HR decisions every day.
You can expect to take courses in topics like:
Labor Relations and Negotiations
Compensation and Benefits Management
Training and Development
Personnel Selection and Evaluation
Human Resources Management Skills
As an HR professional, you'll be working directly with your fellow employees every single day. That means that, while it's important to stay current in the latest industry trends and HR-related software, it's equally necessary to have strong interpersonal skills. You'll need a mix of HR-related insights and soft skills to succeed on the job. Some of these skills include7:
Communication
Organization
Budgeting
Decision Making
Empathy
Best Minors for Human Resources Management Majors
Adding a minor to your program can help you customize your degree to better align with your career goals. Some minors typically paired with a human resources management degree include:
If you're interested in pursuing a graduate degree, UIU offers a Master of Business Administration (MBA) or Master of Public Administration (MPA).
Frequently Asked Questions (FAQs)
What does a human resources manager do?
Human resources managers play a pivotal role in the lifecycle of an employee. They are typically responsible for interviewing and hiring new staff, and then continue to provide support for employees throughout their time at the company. Have a question about your benefits, or need help mediating a problem with a coworker? HR is there to help.
But that's just the tip of the iceberg. Human resource managers also oversee employee benefit programs, consult with senior executives on strategic planning and make sure the company is in compliance with local, state and federal laws, among many more responsibilities.
How can a human resources manager contribute to a company's success?
A human resources manager is vital to the overall success of a company. They are responsible for recruiting, hiring and training talented employees who can contribute to the company's goals. They also play a hands-on role when it comes to maintaining a positive company culture and ensuring employees feel supported.
UIU Locations for Bachelor's Degree in Human Resources Management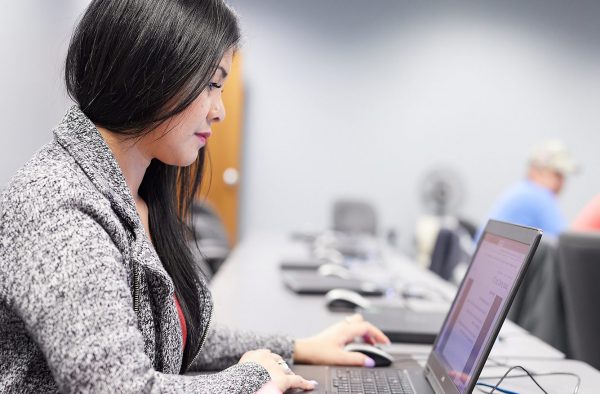 Convenient, Focused Scheduling
UIU Human Resources Management students have the advantage of focusing on fewer classes at once with the Two-at-a-Time schedule. Plus, convenient evening or online courses ensure your education fits your unique lifestyle.
7
%
Projected growth in human resources manager jobs from 2018 to 2028
12
:

1
Student to faculty ratio means small class sizes and one-on-one time with instructors
96
%
UIU graduates employed or continuing their education within 12 months of graduation
Admissions
When you're ready to apply for your bachelor's degree in Human Resources Management, we're ready to help you every step of the way.
Go Further with an MBA or MPA
Earned your undergraduate degree in Human Resources Management? Consider UIU's MBA or MPA programs to advance your career even further.