Health Services Administration
Available Online
Explore Your Program
Health Services Administration Courses
See course descriptions for the classes you need for your Health Services Administration degree, as well as any general education requirements.
Academic Calendar
Keep up with your academic program's registration deadlines, session dates, holiday breaks and exam schedules.
Careers in Health Services Administration
A degree prepares you for many careers, such as behavioral health director, health insurance director/analyst, health policy analyst, clinic manager, discharge planner, healthcare executive, hospice director, outpatient care coordinator, pharmaceutical representative, senior living manager, and wellness program administrator.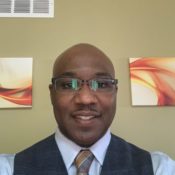 David Barnes, '19
Health Services Administration
Milwaukee Center
UIU has helped me become a better writer, communicator, and speaker. It has pulled things from inside of me that I didn't know I had in me. I thought I would leave with a bachelor's degree in my field, but I have gained so much more. My confidence is high and I know everything I have learned will get me into a management position at my current job.
Majoring in Health Services
About UIU's Health Services Administration Program
What is a Health Services Administration degree?
Upper Iowa University's Bachelor of Science in Health Services Administration degree program teaches students about health systems and how to work with diverse groups of people within those systems. Topics covered in the program include Health Care Ethics, Health Services Planning, and Population Health Management. Healthcare administration majors can choose to specialize their degree or complement it with additional minor studies.
Health Services Administration degree specialties
A Health Services Administration Degree from Upper Iowa University prepares graduates to step into management and leadership roles within healthcare and many other industries. UIU provides focus areas of general leadership or dental hygiene within the program, but also offers a wide selection of electives so students can tailor their degree to their interests. Some students even go on to pursue other areas of study in master or doctoral degrees.
Getting your Health Services Administration degree online
Get the same high-quality education in health services administration that you would get from a UIU classroom, at home or in your office. Upper Iowa University offers an online health services administration degree, as well as in-person and distance learning options to meet your educational needs.
How to apply
To apply, visit our Online Application portal to create an account and start your application. Still unsure if this program is right for you? Reach out to our admissions to ask specific questions or request additional information about the health services administration program at Upper Iowa University.
Career Opportunities & Benefits
Health Services Administration careers
The healthcare industries need for qualified medical and health service managers is growing rapidly, projected for rapid growth through 2030 making this a stable and in-demand field of study.
Though many graduates find themselves working in healthcare facilities, hospitals and medical practices, a degree in health services administration provides many additional career paths outside of just health care.
With a degree in health services administration, you'll find career opportunities as:
Business leaders and analysts
Administrative services and facilities managers
Financial managers
Human resources managers
Medical records and health information specialists
Social and community service managers
Health Services Administration Salary Information
Medical and Health Services Managers earned an average of $104,280 per year according to the Bureau of Labor Statistics as of May 2020.[1] The highest paying industries for health services managers were in government and hospitals. Total salary potential will be dependent on your state and local cost of living expenses.
Benefits of a Health Services Administration degree
With employment for health service managers projected to grow by 32 percent between 2020 and 2030, overall job outlook is extremely positive. Increased demand for workers with a background in health information technology is expected to be especially high.[1]
Degree Requirements, Skills & Certifications
UIU's health services administration degree program covers a broad range of courses to educate students in healthcare law, methodology, financial management and informatics. Some of our core healthcare administration degree courses include:
Intro to American Health Systems
Interdisciplinary Service Learning
Healthcare Informatics
Managed Care
Long Term Care Administration
Community & Public Health
Teaching Methodology
Population Health Mgmt
Health Care Law and Ethics
Financial Mgmt of Hlth Serv Org
Legal Issues Related to HS Org
Health Services Administration
Health Services Policy/Regulation
Tchg Methodology Practicum
Health Program Plan & Evaluation
Health Services Administration Skills
Health administrators have knowledge far beyond just tracking the costs and daily operations of medical facilities. Health admin professionals are expected to have strong legal, business, operational and technical expertise in their roles.
Students pursuing their degree in healthcare administration will walk away having strong:
Healthcare expertise
Communication and interpersonal skills
Public relations and relationship management
Leadership skills
Business acumen
Coaching and teaching abilities
informatics and technical proficiencies
Understanding of health care law and ethics
Students may also take elective courses to achieve minor studies that are very complementary of their degree. Some of these complementary minors include:
Many graduates also go on to pursue their master or doctoral degrees in programs such as UIU's Master of Public Administration (MPA) and MBA programs.
Frequently Asked Questions (FAQs)
What is Health Services Administration?
Health service administration involves understanding health systems and how to work with diverse groups of people within those systems. These professionals are involved with administrative duties, and responsible for planning, directing, and coordinating health care services.
A health service administrator may find themselves managing healthcare offices, working within a specialized clinical area or department, or even orchestrating an entire medical practice for a group of physicians.
Do healthcare administrators work with patients?
No, most health service admins do not work directly with patients in the way that nurses, doctors and other healthcare practitioners do. Some health service administrators may, however, work in counseling, research and management positions that require them to talk to patients about their experiences or the healthcare services they received. In general, the nature of the job takes place behind the scenes of the business, unnoticed by patients.
Can I complete a Health Services Administration degree online?
Yes, Upper Iowa University offers an online health services administration degree. UIU is known for our award-winning online programs that are flexible and include learn-at-your-own-pace options. If you're looking for in-person studies, UIU also has multiple locations to earn your health services degree.
Will you help me find a Health Services Administration position following graduation?
UIU offers comprehensive career development support including access to professional networking events, interview preparation, and career guidance. Students will also gain access to Handshake, UIU's new online career management system.
Is the Health Services Administration program a good choice for students interested in attending graduate school?
Yes, many of our program graduates choose to continue their education through a graduate school program, such as UIU's Master of Public Administration. Several of our health services administration courses help lay the foundation for graduate school work, including: Health Services Policy/Regulation, Legal Issues Related to Health Service Organizations, and Financial Management of Health Service Organizations.
Is a Health Services Administration applicable to a career path outside of health care?
Yes, a degree in Health Services Administration is very flexible and is applicable to other industries outside of health care. The leadership, business, and management skills obtained through our program, make our graduates appealing hires regardless of industry.
UIU Locations for Bachelor's Degree in Health Services Administration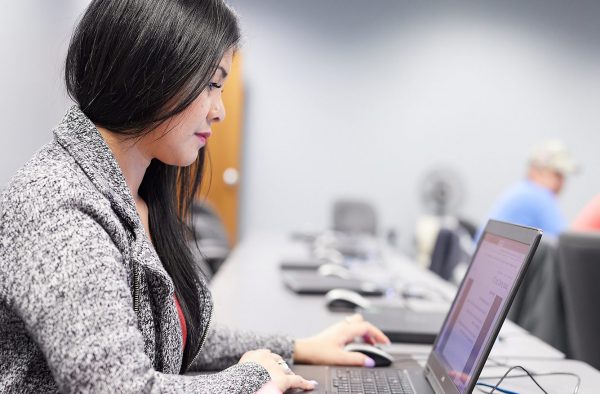 Convenient, Focused Scheduling
UIU Health Services Administration students have the advantage of focusing on fewer classes at once with the Two-at-a-Time schedule. Plus, convenient evening or online courses ensure your education fits your unique lifestyle.
18
%
Projected growth in medical and health services manager jobs from 2018 to 2028
12
:

1
Projected growth in medical and health services manager jobs from 2018 to 2028
96
%
UIU graduates employed or continuing their education within 12 months of graduation
Admissions
When you're ready to apply for your bachelor's degree in Health Services Administration, we're ready to help you every step of the way.
Go Further with an MBA or MPA
Earned your undergraduate degree in Health Services Administration? Consider an MBA or MPA from UIU to advance your career even further.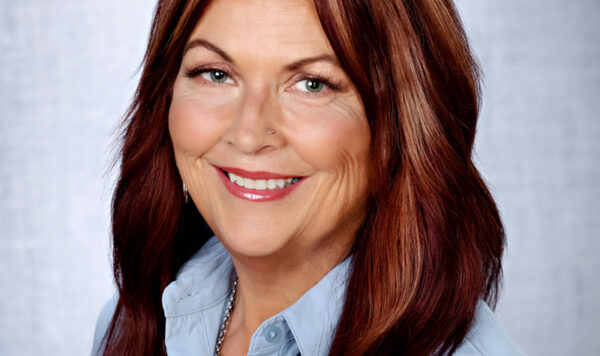 Faculty Spotlight
Julie Hinders, Ph.D.
Associate Professor of Health Services Administration & Director of Master of Health Administration Program (2016)
Faculty are able to bring real-world experience to the classroom. Many of the faculty also assist students with career advice or connect students with people in the field that can help them with advancing their career or graduate studies.