Business Administration
Available Online
Explore Your Program
Business Administration Courses
See course descriptions for the classes you need for your Business Administration degree, as well as any general education requirements.
Academic Calendar
Keep up with your academic program's registration deadlines, session dates, holiday breaks and exam schedules.
Careers in Business Administration
A degree prepares you for many careers, such as administrative services, athletic director, operations, small business administration, sport administrator, supervision, and training and development.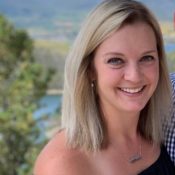 Jordyn Sandy, '19
Business Administration
Online
My degree has helped provide a well rounded education in many areas and helped strengthen my understanding in business and human resources.
Majoring in Business Administration
About UIU's Business Administration Program
What is a business administration degree?
A Bachelor of Science in Business Administration is a versatile degree that has a very broad area of study, generalized to learning business principles, laws, practices and ethics.
Due to the versatility of a bachelor's in business administration degree, students will be able to hone their expertise and meet their career goals by choosing a business emphasis area. Students have the option to choose from studies in marketing, sports, entrepreneurship, health services, human resources, finance, and more.
UIU business students also have the opportunity to pursue MBA coursework in their senior year.
Getting your Business Administration Degree Online
Get the same high-quality business administration education that you would get from a UIU classroom, at home or in your office. Upper Iowa University offers an online business administration degree, as well as in-person and distance learning options to meet your educational needs.
How to apply
To apply, visit our Online Application portal to create an account and start your application. Still unsure if this program is right for you? Reach out to our admissions to ask specific questions or request additional information about the business administration program at Upper Iowa University.
Career Opportunities & Benefits
Careers in Business Administration
A degree in business administration will allow you to pursue job opportunities in nearly any industry. From marketing departments, to finance and business development, a bachelor's in business administration will position you for success in whichever business career path you choose.
Graduates have gone on to pursue successful careers as:
Entrepreneurs
Market Research Analysts
Business strategists
Office Administrators
Marketing Managers
Procurement Officers
Digital Marketing Specialists
Human Resources Managers
Sports Operations Managers
Municipal Managers
Franchising Managers
Training and Development Specialists
Business Administration Salary Information
The salary potential of a degree in business administration will range depending on where you are at in your career, your specific role and general cost of living in your area. Since bachelor's degrees are so versatile and sought by all companies, you could find yourself working in large hospitals and corporations, to local businesses or smaller startups.
According to the Bureau of Labor Statistics in 2020, the median salary for business and financial occupations was $72,250. Entry-level jobs typically offer much lower compensation without a master's degree and may start closer to $30-$40,000 depending on your first role. However, earning potential quickly increases with performance reviews and tenure, with some management positions earning well into 6-figure salaries after just a few years. [1]
Benefits of a Business Administration Degree
Aside from salary potential within this career field, a degree in business can land you careers in multiple industries and almost any company, so the overall field is viewed as stable and growing. According to the BLS, employment in the business and financial sector projected to grow by 8 percent between 2020 and 2030. [1]
With a Bachelor's of Science in Business Administration degree you'll also graduate with a strong understanding of business operations that can be leveraged to start personal ventures or create secondary income streams. Having a solid foundation of business operations and marketing, you'll be able to grow and manage your own business endeavors.
Degree Requirements, Skills & Certifications
UIU's business administration program covers a broad range of courses to educate students in business law, financial management, ethics and management. You'll take core business administration courses in:
New Venture Creation
Human Resource Management
Production and Operations Management
And more courses specific to chosen focus areas
Business Administration Skills
Students graduate from Upper Iowa University with knowledge far beyond just tracking the costs and daily operations of a business. Although students will have the choice to hone their studies into one of the seven focus areas, all UIU business administration students will graduate with strong:
Communication and interpersonal skills
Public relations and relationship management
Leadership skills
Business acumen
Coaching ability and decision making skills
Iinformatics and technical proficiencies
Understanding of how to start a business
Students may also take elective courses to pursue minor studies that are very complementary of their degree. Some of these complementary minors to a business degree include:
Many graduates also go on to pursue their master or doctoral degrees in programs such as UIU's MBA program.
Frequently Asked Questions (FAQs)
What is a bachelor's of science in business administration?
A Bachelor of Science in Business Administration (BSBA) is a versatile degree that has a very broad area of study, generalized to learning business principles, laws, practices and ethics. The versatility of a bachelor's in business administration degree allows students to specialize their studies to pursue their career goals. UIU offers seven areas of study to focus their degree path—entrepreneurship, marketing, finance, general business, sports admin, human resources, and human services administration.
Can I complete a business administration degree online?
Yes, UIU offers award winning online programs, that are flexible and include learn-at-your-own-pace options. Learn more about what our online programs offer.
Is a business administration degree a BA or BS?
Business administration degrees can vary from one university or college to another. Some business administration degrees are Bachelor of Arts—others are Bachelor of Science degrees. This can often be dependent on the core studies within the program. Some university programs aren't classified as either and are awarded as BBAs (bachelor's in business administration). At UIU, students taking one of our business majors earn a Bachelor of Science (BS) degree.
What jobs can you get with business administration?
Business administration degrees are extremely versatile and give students the opportunity to pursue a wide variety of careers after graduation. Graduates with a business administration degree can go onto work in hospitals, manufacturing, operations, marketing, small business, start ups, management, finance and more. These careers often have high earning potential and additional career lattice opportunities to grow.
Will you help me find a business administration position following graduation?
UIU offers comprehensive career development support including access to professional networking events, interview preparation, and career guidance. Students will also gain access to Handshake, UIU's new online career management system.
Is this business administration program a good choice for students interested in attending graduate school?
Yes, many of our program graduates choose to continue their education through a graduate school program.
UIU Locations for Bachelor's Degree in Business Administration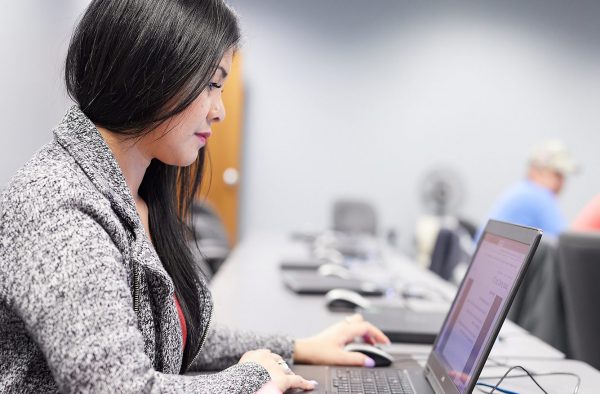 Convenient, Focused Scheduling
UIU Business Administration students have the advantage of focusing on fewer classes at once with the Two-at-a-Time schedule. Plus, convenient evening or online courses ensure your education fits your unique lifestyle.
7
%
Projected growth in administrative services manager jobs from 2018 to 2028
12
:

1
Student to faculty ratio means small class sizes and one-on-one time with instructors
96
%
UIU graduates employed or continuing their education within 12 months of graduation
Admissions
When you're ready to apply for your bachelor's degree in Business Administration, we're ready to help you every step of the way.
Go Further with an MBA
Earned your undergraduate degree in Business Administration? Consider UIU's MBA program to advance your career even further.