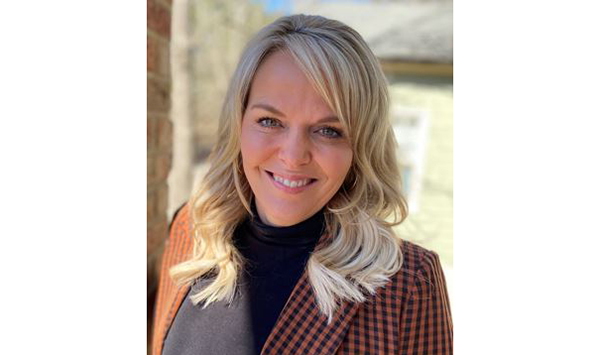 The Upper Iowa University Alumni Speaker Series resumes Wednesday, March 23, with "Be The Person They Are Looking For" presented by Lisa Richards '93. The program begins at 6 p.m. CST.
A graduate of UIU's marketing and psychology degree programs, Richards was a champion in the field of hearing healthcare for over 25 years and served as chief experience officer for Starkey Hearing Technologies, in Eden Prairie, Minnesota, before retiring in 2019.
In her officer role, Richards was responsible for protecting and growing the company's mission "to serve our customers better than anyone else."  In addition to creating and leading organizational excellence, she provided the strategic direction for a team of over 140 members. Richards demonstrated exceptional leadership through cross-departmental process improvement, coaching and developing team members, and ensuring that teams across the organization deliver exceptional customer experiences that create customers for life. Through her valuable work, she influenced customer experience in 28 facilities.
As part of her March 23 presentation, Richards will talk about the importance of a person's own mindset, taking action, and knowing oneself in order to make an impact in your chosen career field.
Participants, who join the virtual session on Upper Iowa University's Facebook page, will have an opportunity to ask questions during the event.
For more information on the series and its upcoming speakers, visit uiu.edu/experience/career-development/alumni-speaker-series/.  Videos of past presentations can also be found on the webpage.
Anyone wishing to serve as a future speaker, should contact UIU Director of Career Development Anne Puffett at 563.425.5229 or [email protected].