Alumni Speaker Series
Inspire Peacock Students with Your Story!
Upcoming Speakers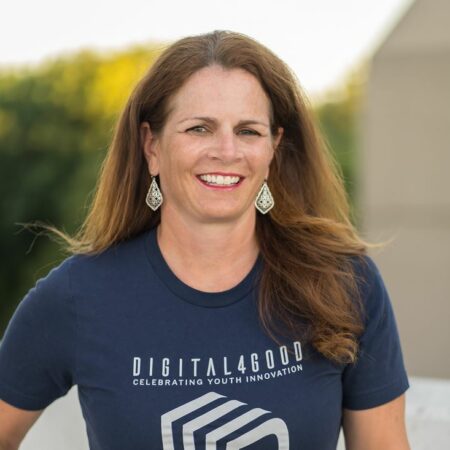 Kim Karr '01
- January 19, 2022 - 6 PM CST
Physical Education, Fayette Campus
Presentation: Failing Forward
Leveraging mistakes and taking realistic risks to involve ourselves in new experiences toward success is the main priority for the #ICANHELP Executive Director and Co-Founder. Hear how a small-town Iowa girl took the risk to move to California, without ever visiting there, after a phone interview for a teaching position that eventually led to starting a national non-profit that is now a partner with major tech companies like Google, Facebook, Twitter, Supercell and MLB player Aaron Judge. Everyone fails at something in life but it's how we can start failing forward more that is the key to one's success.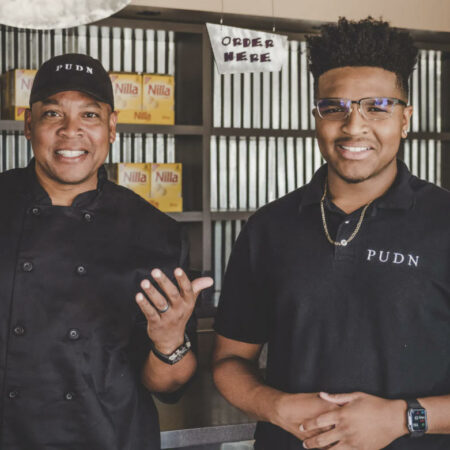 EJ Smith '97
- February 23, 2022 - 6 PM CST
Liberal Arts, Fayette Campus
Presentation: The Proof is in the 'PUDN'
Born and raised in Gardena, CA, he never thought he could make a living from his favorite childhood dessert, banana 'pudn'. Through a fundraising event for a youth football team, EJ's community fell in love with the dessert as well, allowing him to chase the dream of opening his own business. A family health emergency caused them to shut the business down and move out of state where EJ pursued another endeavor with Red Ventures in North Carolina. But like any passion, they have their ways of drawing us back in and in 2021 EJ and his son re-opened Famous PUDN back home. Tune in while EJ talks about what it means to be a Peacock, being a business owner, working in the corporate world, and key turning points in his career that proved that the 'proof is in the pudn' – when you put the hard work in, you will reap the reward.
Past Speakers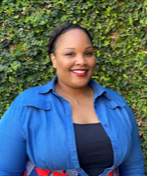 La Cena Jones '05
- November 17, 2021
Criminology, Sociology, English, Fayette Campus
Presentation: Your Foundation is Key
>> Click here to view La Cena's session
A dual doctoral student who is a licensed marriage family therapist in both Texas and California, La Cena credits much of her perseverance and success on remaining well in a time of growth and change while continuing to have core relationships that support her endeavors.
Being able to operate in purpose and positively impact the world are goals she strives to achieve. Having a good foundation will help other things fall in place and lay the framework for success in a chosen field. The spectrum of mental health is constantly changing and she will provide insights into the impact it has had on the day to day of her work.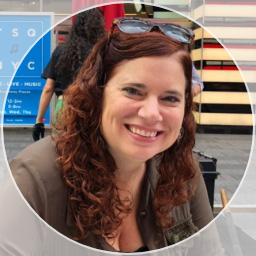 Kathleen Davis '99
- October 13, 2021
Public Administration, Self-Paced Program
Presentation: Domestic Violence Can Happen Anywhere
>> Click here to view Kathleen's session
Presented in collaboration with Domestic Violence Awareness Month
A resident of Northeast Iowa since 1992, Kathleen is a proud Peacock serving as the Director of the Domestic Abuse Resource Center through Helping Services. Assisting survivors of violence is close to her heart and while the work can be very hard at times, she feels fortunate that she's been able to help the bravest individuals through her calling for the last 22 years.
Her time at Upper Iowa was very impactful and provided her with many connections. She is a community partner on campus providing Upper Iowa students with the resources needed to reach out. Her rewarding role as an advocate for survivors can connect with many career paths.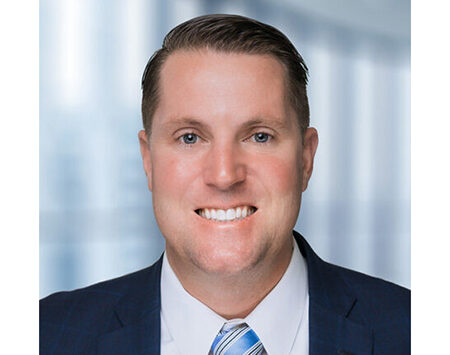 Luke Wickham '00
- September 15, 2021
Communication, Fayette Campus
Presentation: Keys to Success
>> Click here to view Luke's session
Since UIU, this alum has spent his time working in real estate operating his own real estate holding company. He is now part of one of the most successful multi-family teams in the country with experience in closing multi-million dollar deals, acquisitions, and mergers.
Originally from Epworth, Iowa, Luke was an athlete while at UIU and credits some of the motivation he received to push forward and pursue his dreams from the faculty connections he made in Fayette.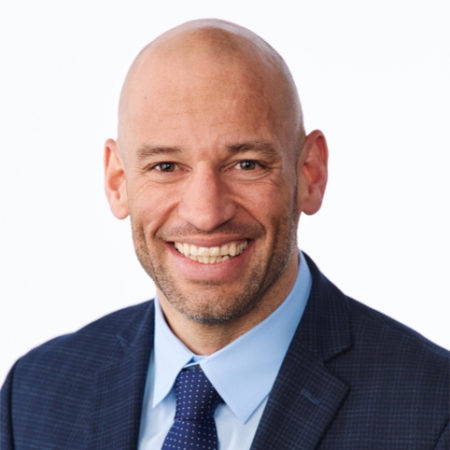 R.J. Montes '02
- May 26, 2021
Marketing, Fayette Campus
Presentation: Race Your Race
>> Click here to view R.J.'s session
A leader with Dupaco Community Credit Union in Dubuque, R.J. relishes in helping team members realize their full potential through engagement, education, and empowerment to help members meet their financial goals. With a mission to motivate and inspire, he is a self-proclaimed lifelong learner encouraging others to race their best race and to never underestimate their true potential and capabilities.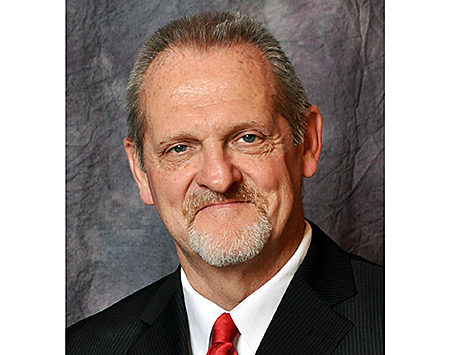 Tom Petsche '75
- April 21, 2021
History, Fayette Campus
Presentation: There is Not an I in TEAM
>> Click here to view Tom's session
With over 40 years of experience in the insurance industry, Tom is passionate about leadership, mentoring and the obligation to help others succeed. As the President of Brokerage Solutions, he is a frequent speaker for agency and industry groups throughout the U.S. and Canada and actively involved in professional organizations. Helping others develop their leadership skills allows Tom to continuously give back to his industry and community.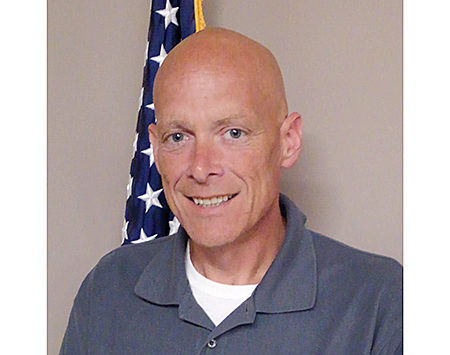 Mark Griffith '15 & '17
- March 24, 2021
Emergency/Disaster Management & MPA Program, Online
Presentation: COVID's Silver Lining to Volunteer EMS
>> Click here to view Mark's session
Working his way from a volunteer with the St. Charles (MN) ambulance in 2002, Mark's desire for service in the emergency management field took off and he's now serving as the Executive Director of the South Central Minnesota EMS Regional System. With years of emergency management experience and the challenges EMS have faced through the pandemic, his presence provides an important bridge between his community and his career.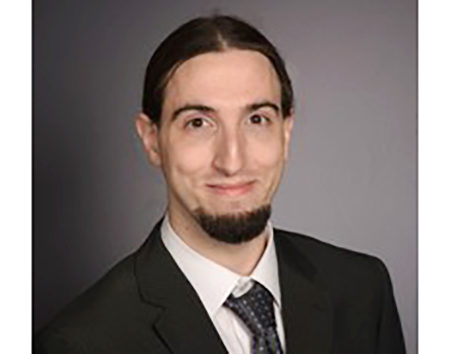 Royce Hix '13
- February 24, 2021
Accounting, Wausau Center
Presentation: The Importance of Volunteerism & Leadership
>> Click here to view Royce's session
Experienced accounting professional who worked his way up from a temp-to-hire role and is now a controller and acting CFO for multiple organizations.  With years of leadership, volunteer, and networking experience, his life lessons can create a lasting impact.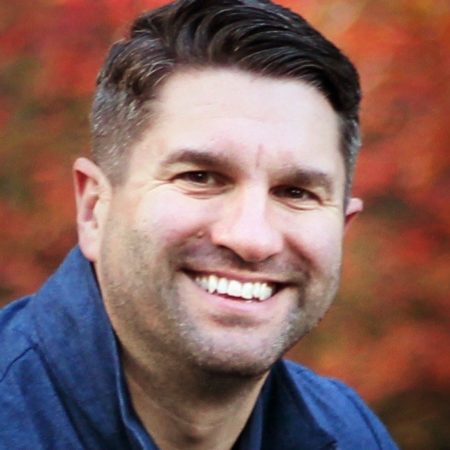 Jesse Rawley '02
- January 27, 2021
Financial Management, Fayette Campus
Presentation: Overcoming Adversity
>> Click here to view Jesse's session
The people met and experiences obtained through his time at UIU have had a remarkable impact on Jesse's life. Overcoming adversity, persevering, and having a positive attitude to push through to the next adventure are themes to his career and accomplishments that have helped shape him personally and professionally.