9th Annual President's Fundraising Ball
Save the Date!
Friday, October 1, 2021
5:30 p.m. Cocktail Reception, 7 p.m. Dinner Program + dance to follow
Student Center Ballroom, Fayette Campus
UIU President Dr. William R. Duffy II and his wife, Sharon, along with the Board of Trustees, cordially invite you to the 9th annual President's Fundraising Ball. Over the years this event has become a Homecoming favorite. With generous support from our alumni, friends and incredible sponsors, we are delighted to have raised over $850,000 to support students and emerging needs of the University.
This event gets better and better every single year. Throughout the evening, guests may enjoy delectable food, games, prizes and music among the finest people in the universe – our Peacock family. We hope to see you in October!
Sponsorship
We are grateful for the support of local businesses and corporate partners. All sponsors receive recognition in a variety of ways leading up to the event and beyond. Complete this form to confirm your sponsorship commitment. Thank you!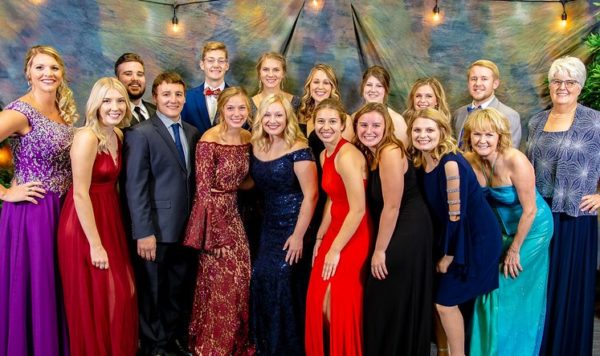 Tickets & Information
Alumni and guests, faculty, staff, students, University partners and friends – you ALL are welcome to this spectacular event. More details on ticketing will be made available soon. Please direct questions to the UIU Alumni Office at 563-425-5388 or [email protected]. It would be our pleasure for you to join us!