Big thanks to everyone who participated in the 2020 Virtual Homecoming celebration. It was inspiring to see the school spirit shown by our Peacock family around the globe. Click here to view photos from Homecoming 2020.
Save the date for Homecoming Week 2021 set for September 26 – October 2.
The Homecoming Committee is currently building the schedule for this year's celebration. To give you an idea of what can be expected, below is the 2020 itinerary. Stay tuned for many more details and we hope to see you on campus this fall. Go Peacocks!
Annual Fall Fashion Show
Students will show off the latest trends and hottest fashions – during their "mask-erade" event. Hosted by Beta Theta Omega, the style show will go live on the Homecoming Facebook event page for all to enjoy. The Campus community* may attend the show at the Student Center Ballroom at 7 p.m. CST.
Spirit Attire Day
To kick off Homecoming week, wear your UIU gear and Homecoming button at work, school or home to show your school spirit. No matter where you live in the world, we can unite with our Peacock pride!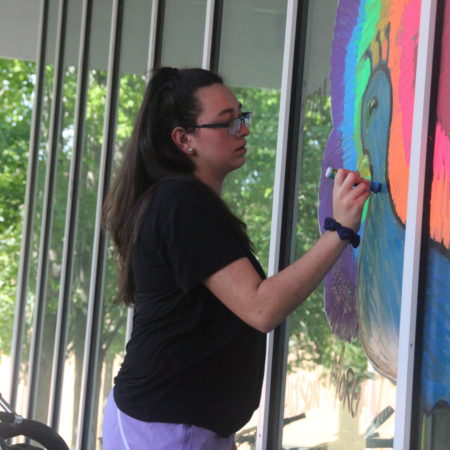 Blue Pride Worldwide & Window Painting
This year's theme is "Peacock Strong" so let your imagination run wild by decorating your front porch, lawn, office or dorm room door with blue lights, white streamers or balloons. You could also paint your windows as window painting has been student tradition for years on campus and on Main Street in downtown Fayette.
Be sure to share your creativity on our Homecoming Facebook event page. All who submit their photos and videos will be entered into a drawing for Peacock gear, sponsored by the UIU Alumni Association!
Introducing the Alumni Award Honorees
We will recognize each of our five distinguished alums and share their acceptance remarks on our Homecoming Facebook event page.
Award categories include Service to Community, Service to University, Service to Country, Emerging Alumni, and Professional Accomplishment. If you would like to nominate someone special to receive a 2021 award, click here.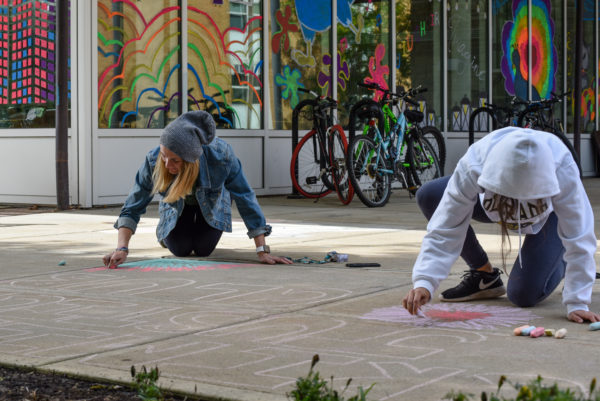 Chalk It Up
No matter where you live, this is one Homecoming tradition you easily can partake in! Simply grab some colored chalk and show your school spirit on your sidewalk or driveway. Share your creativity by uploading photos to our Homecoming Facebook event page.
1970 Golden Anniversary
Happy 50 years to the Upper Iowa University Class of 1970. Spotlight stories, throwback photos and moments in history will be shared all day long on the Homecoming Facebook event page.
Classmates are encouraged to share a funny story, a favorite photo, which teacher inspired them the most and why, or how UIU influenced their lives. We'll work responses into a virtual compilation for all to enjoy. Please email [email protected] to be included. Alums will also receive their 50-year medallion by mail.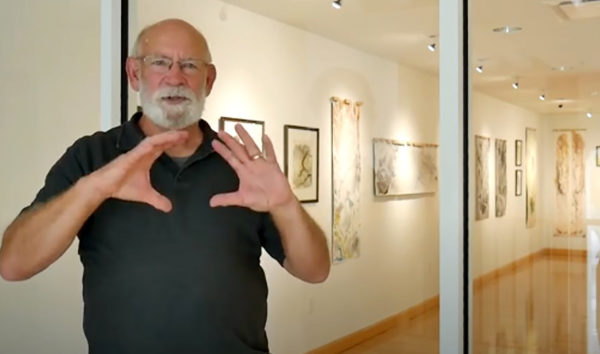 Homecoming Art Exhibit
Hosted by the School of Arts & Sciences, Andrew J. Wroble is this year's featured artist. A special video has been produced to showcase these contemporary drawings, which are on display at the Bing-Davis Memorial Gallery. The Campus community* is welcome to view the exhibit at the Bing-Davis Memorial Gallery now through October 4; hours are 8 a.m. to 7 p.m. Monday through Friday. The 2020-21 gallery schedule is available at uiu.edu/art-on-campus-bing-davis-memorial-gallery.
Homecoming Cookout
Join fellow Campus community* members for lunch served by Aramark from 11 a.m. – 1:30 p.m. at the Student Center. The mouth-watering meal includes sliced BBQ beef brisket, BBQ chicken, baked beans, mac and cheese, coleslaw, corn on the cob, watermelon, cornbread muffins, and ice cream sundaes. Cost is a lunch swipe or $5.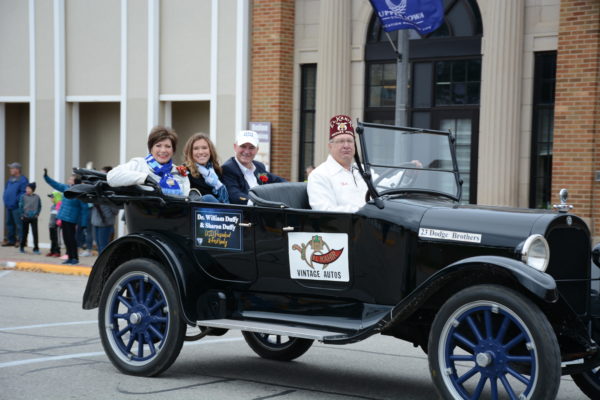 Peacock Honk & Holler Parade  
All are welcome to decorate their vehicle (or UTV / golf cart) and join us for the "Honk & Holler" caravan through the streets of Fayette. Escorted by the Fayette Fire Department, City Police and reigning Grand Marshals, Al '56 & Jan '55 Seabrooke, all participants shall wear a face covering and meet at the Peacock Arts & Athletic Center at 1:15 p.m. on Wednesday for lineup. The 1:30 p.m. CST parade will be shared on Homecoming Facebook event page.  Click here for the parade route!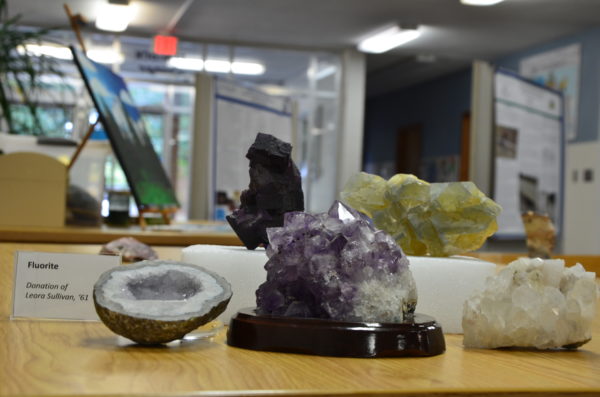 Agates, Crystals and Geodes Display 
We can help identify your "finds" of rocks, minerals or fossils – even remotely!  Take photos of your item (3-4, showing all sides), use a plain light-colored background, diffuse lighting without shadows, and include a ruler or familiar item like a pen or pencil for scale. Email pictures to Dr. Kata McCarville, Professor of Geosciences and Delano Professor of Science, [email protected].
The Campus community* may stop by Garbee Hall (Lower Level) to view specimens from collections donated to UIU by Burton and Dorthea '71 Odekirk and Leora Sullivan '61.
Ice Cream Social
Brought to you by the Fayette County Dairy Producers, the Campus community* may enjoy free ice cream between 2:30 – 4:30 p.m. near Grace Meyer Square. Bring a picnic blanket or lawn chair and enjoy your sweet treat.
Peacock Archives Featuring…..YOU!
Have you ever wondered if UIU has any old photos or articles featuring you? Hendersen-Wilder Library is home to all UIU archives. Contact UIU Archivist, Janette Garcia at 563-425-5722 or send a request to [email protected]. Copies of materials may be shared with you via mail or e-mail.  If you'd like to share your UIU stores use our online Peacock Proud Discussion Board.
UIU Heritage, History and Headstones Virtual Tour
Attention history buffs! We encourage you to take a self-guided tour the Grandview Cemetery, located near Fayette. Grandview is the final resting place for many luminaries in UIU and Fayette history, including UIU's founder, Elizabeth Alexander, Civil War veteran, Henry James Grannis, actress, Zinita B. Graf, coach, John "Doc" Dorman, and long-time supporters, William and Betty Andres.
A virtual tour guide will be available for download soon, and a video is also in the works! Contact Dr. Kata McCarville at [email protected] for more information.
Also, Dr. Kata McCarville will be at the cemetery for tours from 2 – 3 p.m. on Friday, October 1. For more information, e-mail [email protected].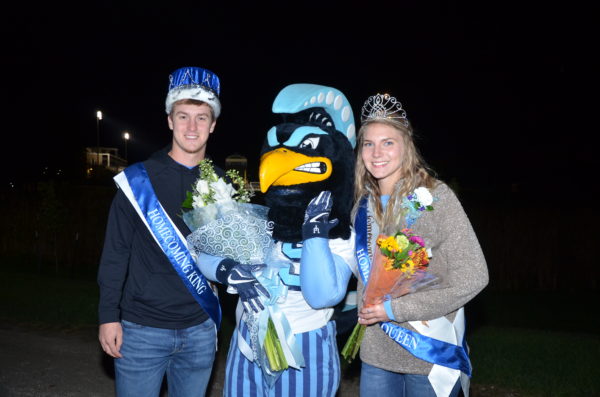 Coronation Goes Virtual
Students may cast digital votes for Homecoming King and Queen. And all are invited to join in on the crowning of this year's royalty. Visit the Homecoming Facebook event page and watch live! The Campus community* may attend Coronation and bonfire near the Peacock Pavilion (tailgate area) at 7:30 p.m. CST. Dorman Gymnasium is rain location for Coronation.
Spirit Attire Day
To close out Homecoming week, wear your UIU gear to show your school spirit!
Virtual Homecoming Fundraiser
Our traditional President's Fundraising Ball has been transformed into a Virtual Homecoming Fundraiser. Over the years, this spectacular fundraising event has benefited UIU students and emerging needs thanks to the generosity shown by our alumni, friends and business partners.
Now, more than ever, we need your support. The University faces challenges unlike any before, and your help is crucial as we find innovative ways to meet the educational needs of our students during this pandemic. Together, we can reach our goal of $200,000 raised during Homecoming.
Online gifts are accepted at uiu.edu/PresidentsBall. There you can view all of our generous sponsors, donor wall and enjoy our video library featuring alumni and student success stories. It would be our pleasure to recognize you as a supporter!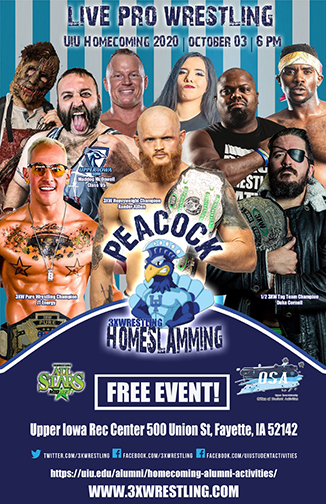 Peacock 3XWrestling HomeSlamming
Pro wrestling action is coming to Campus! Don't miss Mark McDowell '05 along with his 3XWrestling crew live at the Rec Center. The Campus community* is welcome to attend at 6 p.m. This event is free!
Hooray for the Heritage Society!
Each Homecoming, we proudly recognize and honor members of the Heritage Society. These generous individuals have included UIU in their estate plans ensuring the continued success for generations to come. For a complete list of members or to check out our free, will-writing tool, visit uiu.edu/HeritageSociety.
Additional Information & Resources
Please contact the Alumni Office with Homecoming questions at 563-425-5388 or [email protected].