Alumni Awards
We proudly recognize our outstanding UIU alumni award recipients.
Each of the individuals highlighted below has received one of our prestigious alumni awards. We are inspired by their outstanding professional accomplishments as emerging alumni, or through service to the University, community or country.
If you know someone who is especially deserving of recognition, please nominate them for one of our Homecoming Alumni Awards. Recipients are honored each year during the Alumni Awards & Honor Class Brunch.
All nominations received will be considered for Homecoming 2024. Questions? Please contact the Alumni Office at [email protected] or 563-425-5388.
2022 Service to University Award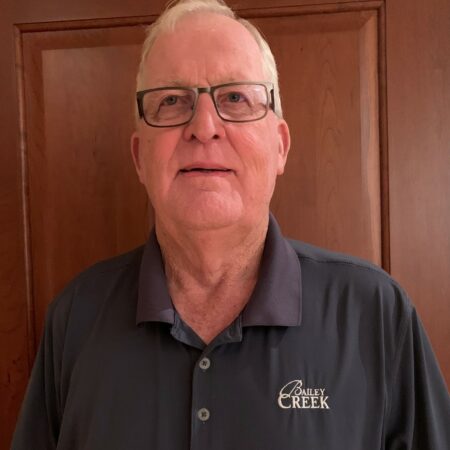 Jerry
Gazaway
Class of 1966
Jerry Gazaway graduated in 1966 with a Bachelor of Science degree in business administration and physical education. He was also a member of the Peacock basketball team. During a review of Upper Iowa's annual Donor Club recognition list, Jerry Gazaway was intrigued by names that he did (and did not) see listed. Jerry took it upon himself to reach out to the Alumni Office to see if he could assist in growing the number of alumni donors. A 34-year donor himself, he simply believed more alumni should be contributing to their alma mater. Over the course of six months, Gazaway volunteered countless hours to contact hundreds of classmates and friends who graduated in the era spanning 1963-1969. His selfless effort resulted in 45 donations, over $2,000 in new gifts, and many wonderful conversations. Because of Jerry's efforts, nine UIU alumni became first-time donors, and has inspired at least two other alumni to begin the same outreach.
2022 Emerging Alumni Award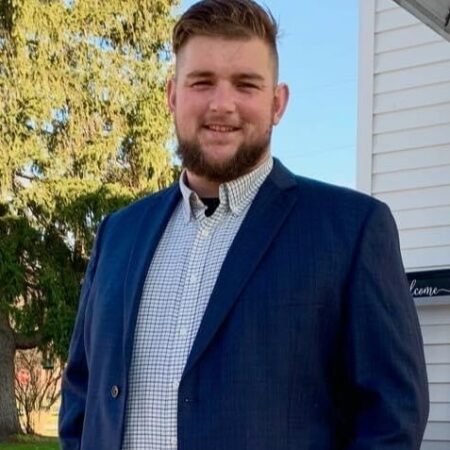 Jake
Bass
Class of 2014
Jake Bass earned an elementary education degree from UIU in 2014. His leadership skills were utilized during his seven-year stint with Upper Iowa as a graduate assistant and the coordinator of student activities. In 2021, Jake began working for Buchanan County as the AmeriCorps senior RSVP coordinator. His primary focus is assisting individuals over age 55 who are looking to find meaningful volunteer activities. Bass is passionate about volunteerism and helping others to find meaning in their service. His background of personal service, for which he has now found a professional outlet, is a great model for those wishing to make an impact on the greater world. Colleagues say he has "entrenched himself in the community" and has an impressive and unique ability to connect with seniors. Jake is involved in the Eagles and Rotary Clubs, community yard work, city fundraising, and the Library Board. In addition, he plays an important role with The Royal Family Kids Camp. This five-day camp serves local children who have experienced abuse, neglect, and abandonment. One community member had this to say about Jake: "He has a magnetic personality; he is caring and positive, and engaged to the max."
2022 Professional Accomplishment Award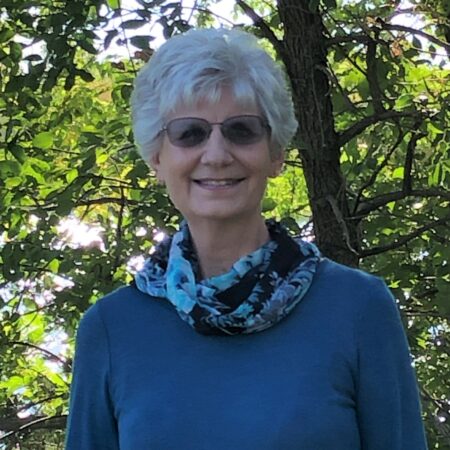 Elizabeth "Beth"
(Streicher) Alverson
Class of 1972
Beth Alverson's longtime passion for science led her to graduate cum laude in 1972 with a major in chemistry and a minor in biology. Soon after graduation, Alverson began her 43-year career at Mercy Medical Center-North Iowa in Mason City as a Medical Laboratory Scientist, serving as chemistry supervisor for 30 years. She was active in the American Society of Clinical Laboratory Science (ASCLS), and served on the Iowa State Board, as newsletter editor and as state president, earning her multiple accolades. Beth was named to the American Registry of Outstanding Professionals and also recognized by the Cambridge Who's Who Registry Among Executives and Professionals. Beyond her professional career, Alverson is deeply connected to her community, serving as a cub scout leader, block party organizer, and Order of Eastern Star member. She's also heavily involved with United Methodist Women (UMW), a mission-oriented organization supporting women, children, and youth. Recently she secured a UMW grant that is being used to purchase books focusing on social and emotional well-being for elementary children.
2022 Service to Country Award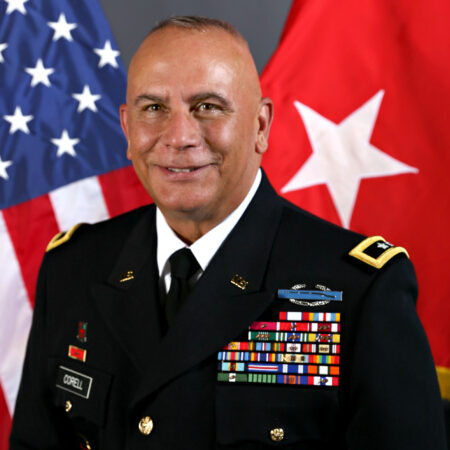 Major General
Ben Corell
Class of 1995
Major General Ben Corell '95, Harpers Ferry, Iowa—Major General Ben Corell enlisted in the Iowa Army National Guard in 1986 with the goal of serving his country and earning some additional money for his young family. That decision led to a notable career 37 years strong, and counting, of protecting our nation. He received his officer's commission through the Iowa Military Academy's Officer Candidate School in 1989. Corell has commanded and deployed units overseas at the company, battalion, brigade, and division levels. His deployments include Saudi Arabia in 2000, where he commanded an infantry company supporting Operation Desert Spring; Egypt in 2003, as an infantry battalion commander supporting the Multi-National Forces and Observers peacekeeping mission; Al Anbar Province in Iraq from 2006-2007, as an infantry battalion commander, Afghanistan from 2010-2012, as commander of the 2nd Infantry Brigade Combat Team, 34th Infantry Division, in support of Operation Enduring Freedom; Bucharest, Romania from 2016-2017, as deputy commander for NATO's Multi-National Division-Southeast; and Kuwait from 2017-2019, as commander of the 34th Infantry Division in support of Operation Enduring Freedom. In 2019, Corell was selected as the 27th adjutant general of Iowa, leading 9,000 soldiers and airmen across the state. Corell received a Bachelor of Science degree in business management from UIU in 1995 and a master's degree in strategic studies from the United States Army War College in 2009.
2022 Service to Community Award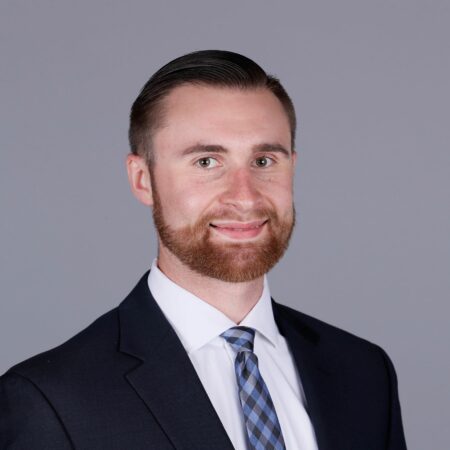 Dominic
Hillesheim
Class of 2018
—In 2018, Dominic Hillesheim earned his Bachelor of Science degree, double majoring in marketing and communication studies, with a sports communication emphasis. He was also a member of the Peacock baseball team. One year after graduating, he started his own nonprofit organization called Chi Town Blankets, which provides free blankets to homeless people in Chicago. The idea was sparked shortly after he and his father attended a Baltimore Orioles baseball game and were handed an Orioles blanket as a gift as they walked into the stadium. Weeks later, Dom was back in Chicago and as he passed a homeless man he thought back to the blanket he'd been given. He decided that person needed the blanket much more than he did, so he went back to his house and brought the blanket to this man. This random act of kindness set his foundation into motion. Dominic's team is composed of nine individuals (three of whom are UIU alumni). Together, they collect, make, and hand deliver blankets to those who need them in the greater Chicagoland area, where there are currently 65,000+ homeless individuals. To date, 4,799 blankets have been given to members of his community and his foundation has garnered international corporate partners including Delta Air Lines and Pepsico. In addition to his efforts with Chi Town Blankets, Dominic works as a partnership activation specialist for the Chicago Bears, with whom he has made possible multiple internship opportunities for UIU students.
Wall of Fame
We honor past recipients of our prestigious alumni awards.
Service to Community Award
| Name | Awarded Year | Graduate Year |
| --- | --- | --- |
| Jon Miller | 2021 | 1975 |
| Larry Kaberle | 2020 | 1965 |
| Jason Zilk | 2019 | 1994 |
| Cheryl (Dale) Hand | 2018 | 1971 |
| Daniel Bencivenga | 2017 | 2013 |
| Freddie Northern | 2016 | 1976 |
| Lowell Tiedt | 2015 | 1971 |
| Edie Sieg-Reed | 2014 | 2008 |
| Mike Aschinger | 2013 | 2011 |
| Leota (Morgan) Didier | 2012 | 1943 |
| Brad Mattear | 2010 | 1995 |
| Fred Tully | 2009 | 1963 |
| Lon Butikofer | 2008 | 1983 |
| Jacquelyn (Bowers) McTaggart | 2007 | 1964 |
| Wacinque Amistad Kaizen BeMende | 2006 | 1996 |
| Pamela Whitmore | 2005 | 1965 |
| Scott Lebin | 2004 | 1964 |
| Warren Mitchell | 2003 | 1942, 1976 |
| Richard Smith | 2002 | 1952 |
Professional Accomplishment Award
| Name | Awarded Year | Graduate Year |
| --- | --- | --- |
| David Stevens | 2021 | 1977 |
| Rick McGeough | 2020 | 1968 |
| Bill DeLauro | 2019 | 1978 |
| Kathleen (Kerrigan) Horstmeyer | 2018 | 1966 |
| Marcia Anderson | 2017 | 1972 |
| Veryl Sell | 2016 | 1960 |
| Urmilah Dass | 2015 | 2003 |
| William Daniels | 2014 | 1962 |
| Teri (Vanderheiden) Salmons | 2012 | 1976 |
| Jamie Bunn | 2012 | 1992 |
| Michael Prochaska | 2010 | 1989 |
| Harry Maue | 2009 | 1976 |
| Mark Ebetino | 2008 | 1998 |
| Victor Miller | 2007 | 1969 |
| David Vaudt | 2006 | 1976 |
| Michael Daniels | 2005 | 1978 |
| Derek Mosley | 2004 | 1992 |
| Bill Ites | 2003 | 1988 |
| Kris Hansen | 2002 | 1992 |
Service to Country Award
| Name | Awarded Year | Graduate Year |
| --- | --- | --- |
| Dietrich Denali Cerna | 2021 | 2011 |
| John Welch | 2020 | 2017 |
| Tito Reed | 2019 | 2013 |
| Bob King | 2018 | 1987 |
| Michael Knight | 2017 | 2001 |
| Wacinque Amistad Kaizen BeMende | 2016 | 1996 |
| J.R. Richardson | 2015 | 1981 |
| Robert Betz | 2014 | 1989 |
| Lawson Coapstick | 2013 | 1983 |
| Benjamin Cooper | 2012 | 1998 |
| Angie (Kimball) Joseph | 2012 | 1982 |
Service to University Award
| Name | Awarded Year | Graduate Year |
| --- | --- | --- |
| Marcia Andrews | 2021 | 1973 |
| Jeffrey Stavnes | 2020 | 1976 |
| Pamela Whitmore | 2019 | 1965 |
| LaVerne McCoy | 2018 | 1998 |
| Jann (Schellhammer) Henkes | 2017 | 1978 |
| Becky (Anderegg) Wadian | 2016 | 1972 |
| Sabrina Schmitt | 2016 | 2000 |
| Shankar Thiruchelvam | 2015 | 2003 |
| Raleigh Amyx | 2013 | 1974 |
| Roger Bowen | 2012 | 1955 |
| Foster Cass | 2011 | 1941 |
| Lewis Churbuck | 2010 | 1967 |
| Betty (Follett) Andres | 2009 | 1946 |
| Bob Firth | 2008 | 1989 |
| Jim Day | 2007 | 1967 |
| Bill Prochaska | 2006 | 1963 |
| Bruce Campbell | 2004 | 1969 |
| Cabby Caballero | 2003 | 1956 |
Emerging Alumni Award
| Name | Awarded Year | Graduate Year |
| --- | --- | --- |
| Hadeel Osman | 2021 | 2014 |
| Matthew Beatty | 2020 | 2015 |
| James Ebert | 2019 | 2011 |
| La'Mont Williams | 2017 | 2010 |
| Jeremy Johnson | 2016 | 2008 |
| Dano Grayson | 2015 | 2010 |
| Dave Wenger | 2014 | 2006 |
| Natalie Brown | 2013 | 2005 |
| Narthreza Abdullah | 2012 | 2004 |
| Scott Michels | 2009 | 2003 |
| Ryan Kramer | 2008 | 2001 |
| Matthew Snitkey | 2007 | 2001 |
| Neil Wilkinson | 2006 | 1999 |
| Matthew Cowley | 2005 | 2000 |
| Amy (Peterson) Hayek | 2004 | 2002 |
| * Previously known as Young Alumni Award. | | |
| | | |
Founder's Day Award
| Name | Awarded Year | Graduate Year |
| --- | --- | --- |
| Cabby Caballero | 1995 | 1956 |
| Dick Clark | 1994 | 1953 |
| Louise P. Herring | 1994 | |
| Mary (Moore) Kimball | 1993 | 1956 |
| Lawrence Pande | 1993 | |
| Church Williams | 1992 | |
| Stan Lee | 1992 | 1946 |
| Consuela Washington | 1991 | 1970 |
| Grace Meyer | 1991 | |
| Bill Andres | 1990 | 1948 |
| Eugene Garbee | 1990 | |
| Bill Hiller | 1989 | 1950 |
| David Bolger | 1989 | |