Virtual Homecoming Fundraiser
The health and safety of our students, employees and extended Peacock family is our top priority. We are disappointed to cancel this year's traditional program but look forward to hosting an online fundraiser in its place.
Over the years, this Homecoming favorite has raised over $660,000 for UIU students and capital projects. As UIU continues to endure these incredibly challenging times, the need for your support has never been more important.
SUPPORT THE EVENT!
We ask every alumni and friend of UIU who is able to support this Homecoming fundraising event and help us hit our goal of $200,000. This would be the largest amount ever raised at the event. Fellow alumni, friends and corporate sponsors have already begun supporting this great cause. Scroll down to view all of our generous sponsors!
Online donations of any size will be gratefully accepted. Checks made payable to "Upper Iowa University" may also be mailed to the Alumni Office at P.O. Box 1857, Fayette, IA 52142.
Sponsorship
This special event would not be possible without the support of our incredible partners. We have an array of sponsorship opportunities and each level offers a tremendous opportunity for businesses to gain exposure among the Peacock family – plus membership into the elite UIU Donor Club program. If you'd like to support our event, please complete the sponsorship form.
THANK YOU SPONSORS!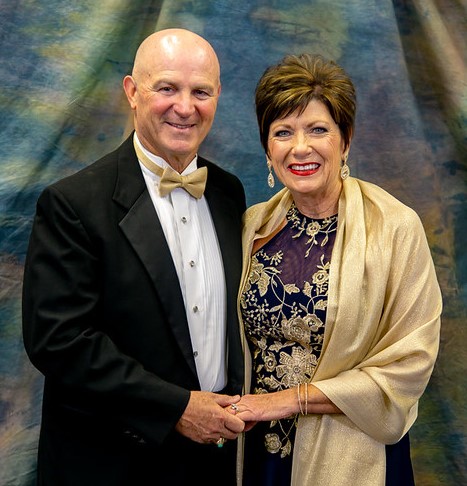 Bill and Sharon Duffy
Blue Diamond Sponsor
More Information
Please contact the Alumni Office with questions at 563-425-5388 or [email protected]. Thank you for your participation and support of this Homecoming fundraising event!