Public Administration
Available Online
Explore Your Program
Public Administration Courses
See course descriptions for the classes you need for your Public Administration degree, as well as any general education requirements.
Academic Calendar
Keep up with your academic program's registration deadlines, session dates, holiday breaks and exam schedules.
Careers in Public Administration
Graduates can find employment in a variety of fields, such as administration, budget analysis, program analysis, public relations, and public utilities.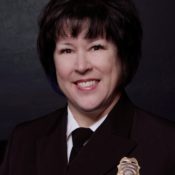 Christine Fowler, '19
Public Administration
Online
As a public safety professional, it was challenging to find a higher education degree program that I could adapt to my schedule. I discovered UIU Online through the Fraternal Order of Police. While I was on a year+ waiting list for a degree program in California, UIU accepted my application. They partnered with me to create a pathway to success and I am so grateful to have accomplished this goal.
UIU Locations for Bachelor's Degree in Public Administration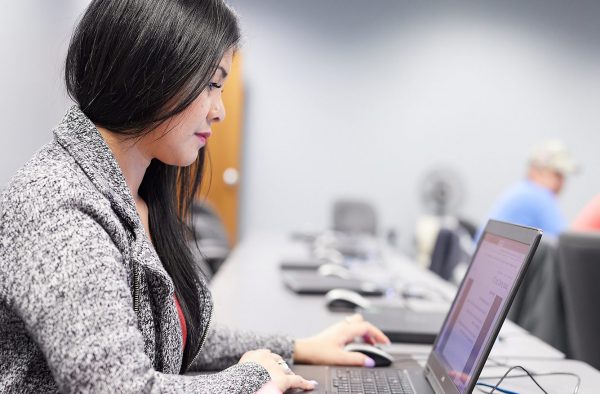 Convenient, Focused Scheduling
UIU Public Administration students have the advantage of focusing on fewer classes at once with the Two-at-a-Time schedule. Plus, convenient evening or online courses ensure your education fits your unique lifestyle.
7
%
Projected growth in administrative services manager jobs from 2018 to 2028
12
:

1
Student to faculty ratio means small class sizes and one-on-one time with instructors
96
%
UIU graduates employed or continuing their education within 12 months of graduation
Admissions
When you're ready to apply for your bachelor's degree in Public Administration, we're ready to help you every step of the way.
Go Further with a MPA
Earned your undergraduate degree in Public Administration? Consider UIU's Master of Public Administration (MPA) program to advance your career even further.
Frequently Asked Questions
Find the answers to students' most frequently asked questions about UIU's bachelor's degree in Public Administration. If you don't see the answer you need, contact us for help.
What can I do with this degree?
UIU's bachelor's degree in Public Administration is suitable for a variety of subject areas. Examples of positions students are likely to land after completing their public administration degrees include but are not limited to: Public policy analysts, social service program managers, recreational therapists, finance managers, human resource managers, legislative analyst, legislators, forest rangers, supervisory veterinarians, federal airplane pilots, CIA/FBI agents, police officers, fire fighters, public works supervisors/managers, and community and economic development coordinators.