Master of Education (M.Ed.)
Available Online
Graduate Degree
$333/credit. Available 100% Online.
Explore Your Program
M.Ed. Courses
See course descriptions for the classes you need for your Master of Education degree.
Academic Calendar
Keep up with your academic program's registration deadlines, session dates, holiday breaks and exam schedules.
Careers with an M.Ed.
A degree prepares you for many careers, such as academic advisor, financial aid counselor/advisor, higher education student affairs, instructional coach, literacy coach/reading specialist, and teacher leadership opportunities in any area of emphasis.
Katie Mangan, '19
Master of Education - Instructional Strategist II
Des Moines Center
I chose UIU because of the convenience of the classes and pacing of the classes offered. Being a non-traditional student it was hard and nerve racking to go back and the face to face option eased me back into college and the work that it takes to complete the course work.
UIU Locations for Master's Degree in Master of Education (M.Ed.)
4
%
Projected growth in high school teacher jobs from 2018 to 2028
11
%
Projected growth in postsecondary teacher jobs from 2018 to 2028
8
%
Projected growth in school and career counselor jobs from 2018 to 2028
Admissions
When you're ready to apply for your Master of Education, we're ready to help you every step of the way.
Graduate Certificates in Education
M.Ed. Literacy Coach
M.Ed. Teacher Leadership
Certificates are 15 credits, and you may transfer up to six credits from another institution. Financial aid is not available for certificate programs.
Tuition Grants
Ask about our special grants for non-degree seeking students. Financial aid is available for students enrolled in the M.Ed. In addition to student loans, qualified applicants can receive up to $4000 a year in TEACH grants.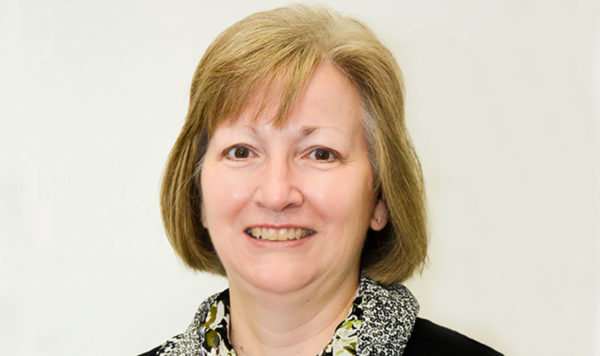 Faculty Spotlight
Susan Massey, Ph.D.
Director of Master of Education Program and Associate Professor of Education (2018)
The Master of Education program at Upper Iowa University allows graduate students to engage with teacher colleagues, instructors, and current research to become effective teacher leaders in their respective emphasis areas. As an instructor, I strive to connect students through video and discussions to demonstrate and share their content learning in the online delivery format.
Frequently Asked Questions
Find the answers to students' most frequently asked questions about UIU's Master of Education. If you don't see the answer you need, contact us for help.
What is the cost per credit hour for Master of Education courses?
Beginning in January 2022, the cost per credit hour is $333.
You are considered a non-degree seeking student until you are accepted into the Master of Education program. Once you are accepted, you become a degree-seeking student, which allows you to apply for financial aid if you choose. If you are interested in taking some courses to "test drive" our program, this is a great way you can do it! The graduate credits you take as a non-degree seeking student will apply towards the 36 graduate credits needed for your M.Ed.
All graduate-level courses are offered online.
Will I be able to balance taking classes while working full time?
Yes, most graduate candidates are working full time and taking graduate-level courses. Upper Iowa's unique five 8-week sessions and one 6-week accelerated summer session allow candidates to focus on one 3-credit, online course per session. This allows the candidate to be a full-time graduate candidate and be eligible to receive financial aid.
When can I start? Is there a sequence I need to follow?
Upper Iowa's unique five 8-week sessions and one 6-week accelerated summer session allows candidates to start at the beginning of any session. Tentative degree plans are created based on the start of the emphasis, and courses are offered often enough to provide flexibility in starting and completing the Master of Education degree when it works for you!
What are the expectations for the Clinical Teaching Experience?
Clinical Teaching Experience is a graded experience required to obtain a special education or ESL endorsement. If the candidate is currently working with students for which the endorsement would cover, the candidate can complete the Clinical Teaching Experience in his/her own classroom. A colleague licensed in special education or ESL will serve as a cooperating teacher and a University Supervisor will be secured. The special education experience is four credits and is four weeks long; the ESL experience is one credit and is one week long. A Clinical Teaching Handbook is available for each placement explaining the expectations of the candidate.
I have a bachelor's degree, but it's not in education. Can I get my initial teaching license with this Master of Education degree?
We do not offer classes for initial teacher licensure at the graduate level. What we do have are classes offered during the day at our main campus in Fayette and night classes at our centers in Waterloo, Quad Cities and Des Moines. Through these four locations you can take the coursework you need to complete your teacher education degree through us. Depending on what you want to teach, you could take graduate-level courses while taking undergraduate courses. The graduate coursework, as well as some undergraduate coursework, can be taken online.