The Upper Iowa University leadership team is made up of dedicated professionals with a wealth of knowledge and experiences. Also known as President Council, the UIU leadership team is dedicated to the success of our students and the mission, vision and values of the Upper Iowa University.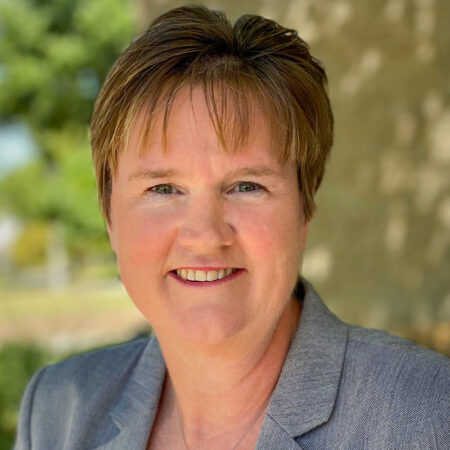 Kathy
Franken
Interim President/Chief Financial Officer
Kathy Franken has been with Upper Iowa University since 2008. Since 2015, Kathy has led Enrollment Management and the Business Office as Vice President for Finance and Enrollment Management. Her leadership has extended to enrollment, registrar, student success, retention, operations, and financial aid throughout the university including the residential Fayette campus, Online, Center locations, and Self-Paced modalities. Franken was named Interim President and Chief Financial Officer in May 2023.
Franken earned her B.A. degree from Wartburg College and her Master's degree in Higher Education Administration from Upper Iowa University. Franken has over 25 years of experience in higher education. Franken and her husband, Chuck, have three children Stacey, Chris and Jordan and three grandchildren Payton, William and Charlie. Kathy and Chuck reside in Fayette.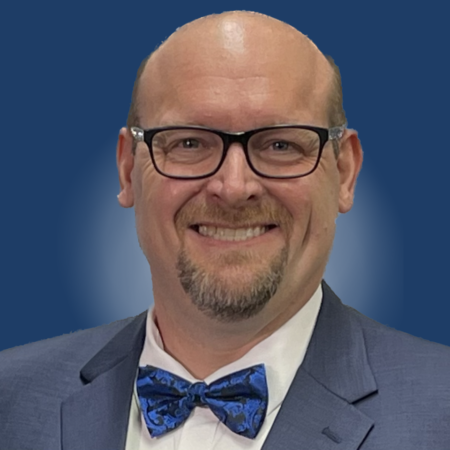 Dr. Doug
Binsfeld
Vice President of Academic and Student Affairs
Dr. Binsfeld started at Upper Iowa in July 2020, serving as the Vice President for Academic and Student Affairs. In this role, he serves as the institution's chief academic officer. He leads the development and execution of various academic priorities for the university, the allocation of resources that will support those priorities, and the implementation of the university's academic strategic goals, including curriculum, budget, and program development.
Before joining Upper Iowa, Dr. Binsfeld served in several administrative roles as the Associate Vice President of Academic Affairs at Northeast Iowa Community College. In his role, he led accreditation and assessment efforts at the institution. He also serves as a member of the Higher Learning Commission Peer Review Corps; as a reviewer, he is responsible for assuring that institutions comply with HLC's Criteria for Accreditation and other requirements, as well as for helping institutions advance within the context of their mission.
In addition to his administrative positions, he has been elected to serve in several organizations. He served as a member of the Executive Board of Directors of the National Alliance of Concurrent Enrollment Partnerships (NACEP). NACEP works to ensure that college courses offered by high school teachers are as rigorous as courses offered on the sponsoring college campus. As the sole accrediting body for concurrent enrollment partnerships, NACEP helps these programs adhere to the highest standards, so students experience a seamless transition to college. He was elected to the Council on Accreditation for Two-Year Colleges (CATYC). CATYC supports two-year colleges by providing professional development, networking, and research opportunities to support accreditation, quality, and innovation.
Dr. Binsfeld received his doctorate from the University of South Dakota in Adult and Higher Education, his Master's degree from South Dakota State University in Communication Studies, and his Bachelor's degree in Speech Communication and Spanish. He resides in West Union with his husband (Neil) and 13-year-old son (Carter).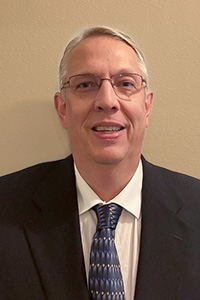 Tim
Guyer
Executive Director, Human Resources
Tim Guyer began his tenure at the Executive Director, Human Resources in November of 2022. Guyer provides leadership in all areas of human resources and employee relations including serving as the Title IX Coordinator.
Guyer earned his B.A. degree in Sociology from Wartburg College and his Juris Doctorate from Drake University School of Law. He and his wife, Shannon, have two daughters, Sarah and Kaitlin and reside in Monticello.
Rick
Hartzell
Vice President for Athletics
Rick Hartzell started his tenure as Director of Athletics at Upper Iowa in January of 2018. Hartzell's responsibilities include oversight, leadership and direction of Upper Iowa's Division II athletics program which includes 23 varsity sports, and over 60 full and part time staff members and 445 student-athletes competing in the Northern Sun Intercollegiate Conference, and the GLIAC.
Hartzell earned his B.A. in Physical Education and English from the University of Northern Iowa and his M.A. in Educational Administration from UNI as well. He also has completed his Ph.D. work from the University of Iowa in Higher Ed Administration (ABD). Hartzell was the National AD of the Year in 2008 while at UNI. He and his family, Jill (Doctor of Chiropractic) and boys Jackson and Jace reside in Cedar Falls.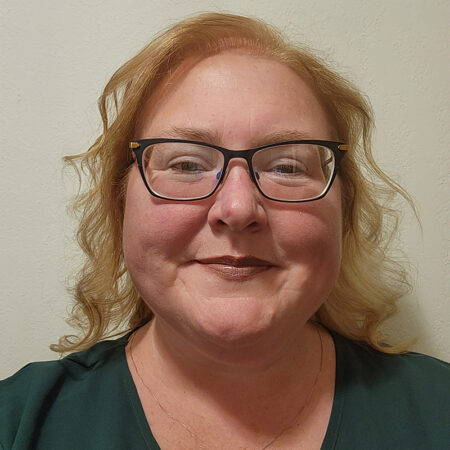 Dawn
Novak
Vice President of Marketing & Enrollment Services
Dawn Novak has been with Upper Iowa since 2009. Dawn has overseen the Student Enrollment Center for the past decade. Prior to that, she worked extensively with admissions and marketing of the online and self-paced programs. In her roles over the years with the university, she has overseen many project implementations and helped streamline processes. Novak transitioned to the Vice President of Marketing and Enrollment Services in July 2023.
Novak earned her Bachelor of Science in Management and her Master of Business Administration from Upper Iowa University. Dawn and her husband, Adam, have three children, Josh, Nathan and Hannah and reside in Oelwein.
Jen
Webb
Vice President, Distance Education Enrollment
Jen Webb has been with Upper Iowa since February 2013. Before transitioning to her current role in July 2023, Webb worked with UIU locations for nine years. In this role, she provides leadership of the enrollment teams focusing on the recruitment and retention of students outside of the residential Fayette campus. She is passionate about bringing educational opportunities to students who may not have the flexibility to attend a residential campus.
Webb earned her B.A. in Elementary Education from Simpson College and her Master's of Business Administration with an emphasis in Organization Development from Upper Iowa University. She resides in the Des Moines area with her husband, Eric, and their two sons, Blake and Mason.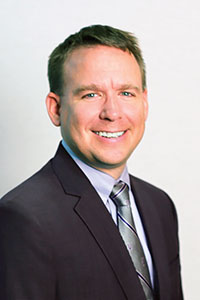 Andrew
Wenthe
Vice President of External Affairs
Andrew Wenthe has been with Upper Iowa since 2005. Wenthe's responsibilities include leadership of the Office of Institutional Advancement and Alumni Development as well as the Office of Communications and Marketing. Wenthe also provides leadership on regional economic development initiatives, government and community relations, and efforts to secure grant and foundation support.
Wenthe earned his B.A. in Political Communications from the University of Northern Iowa and his Masters in Higher Education Administration from Upper Iowa University. Additionally, he served for six years in the Iowa House of Representatives and eight years as the Mayor of the City of Fayette.

Holly
Wolff
Executive Assistant to the President and Assistant Secretary of the Board of Trustees
Holly Wolff has been with Upper Iowa University since 2005. Ms. Wolff began her time at UIU in Facilities Management and Events Management before transitioning to the Office of the President in 2012. Ms. Wolff's responsibilities include the day-to-day management and scheduling of the President's Office, coordination and communication of the Board of Trustees, and, management of the Campus Store and university events. Ms. Wolff leads the Commencement Committee and is actively involved in University Strategic Planning and the Facilities Planning Committee.
Ms. Wolff graduated cum laude from Upper Iowa University with a B.A. in Communications, and earned her M.B.A. from UIU in 2023. Holly has been paying it forward as an active member of Team Peacock since 2006, riding RAGBRAI to raise money for University initiatives and student scholarships. She and her husband, Tim, have three children, Ashten, Katie and Carson. Holly and Tim reside in Fayette, Iowa.