For more than 160 years Upper Iowa University (UIU) has benefited from the devotion, service, and contributions of many thousands of its alumni and friends. From this broad constituency, a relative handful of individuals have been asked to assume the special responsibility and honor of serving as trustees. The performance of those invited to serve in this capacity is directly related to the continued vitality and strength of the institution.
Members of the board of trustees of UIU serve as ultimate fiduciaries in their oversight of institutional affairs in accordance with the university's charter, bylaws, evolving statements of mission and purpose, and institutional plans. In serving in this critical capacity collectively as a governing board, the trustees hereby clarify for themselves and for those invited to join them what is expected of its individual members.
All individual trustees are expected to have a deep and abiding commitment to the university's values and traditions as an exceptional liberal arts institution. In their words and deeds, trustees should dedicate themselves to upholding and strengthening the university's tradition of providing a high-quality liberal arts education to its students at a level of excellence commensurate with its growing reputation as one of the finest liberal arts universities in the country.
Officers of the Board of Trustees – Officer elections are held at the Winter meeting, with their term beginning the following July 1.
Chair – Scott Lebin (term ends 6-30-2025)
Vice Chair – Peter Clemens (term ends 6-30-2025)
Treasurer – Neil Wilkinson (term ends 6-30-2025)
Secretary – Richard Andres (term ends 6-30-2025)
Trustees:
Nancy Betz
Mary Cheddie
Bill Cook
Josem D. Diaz
John R. Falb
Steve Harms
Angie Joseph
Dr. Margaret Lawson
Roger Mangan
LaVerne McCoy
Dennis Murdock
Mike Prochaska
Brian Sims
Lowell Tiedt
David Vaudt
Neil Wilkinson
Trustee Emeriti
About the Upper Iowa University Board of Trustees
Powers of Upper Iowa University Board of Trustees
(from the University Bylaws)
The Board of Trustees shall have and exercise the corporate powers prescribed by law.  Its primary functions shall be policy making and responsibility for sound resource management of the corporation (referred to in this and the following articles as "University").  The Board of Trustees shall further determine the general, educational and financial policies of the University, and shall have the power to carry out any other functions, which are permitted by these bylaws or by the Articles of Incorporation, except as limited by law.  These powers shall include but shall not be limited to the following:
Determining and periodically review the purposes, mission, and vision of the University;
Establishing, reviewing and approving changes in the educational programs of the University, consistent with its mission;
Appoint the President, who shall be the Chief Executive Officer of the University, and any other officers of the Board, in accordance with these bylaws, and remove them for just cause;
Approving the terms and conditions of employment, salary policies and schedules for all staff, faculty, administrators and other employees of the University; in the fall;
Amending or deleting items in, or adding items to the Faculty handbook, including but not limited to establishing procedures regarding appointment, promotion tenure and dismissal of faculty members;
Approve and authorize all earned and honorary degrees upon recommendations of the faculty;
Delegating the day-to-day management of the University to the President.
Delegating the stewardship of the curriculum, the development of student performance expectations and academic credentials of instructional staff, and the responsibility for assessment of student learning to the faculty;
Oversee and approve the budget of the University, and establish policy guidelines for the endowment and for all investments and major fund-raising efforts;
Authorize the purchase, management and sale of all land, buildings or major equipment for use of the University;
Authorize the construction of new buildings and major renovations of existing buildings;
Authorize the incurring of debts by the University and securing thereof by mortgage and pledge of real and personal property tangible and intangible;
Authorize any changes in tuition and fees within the University;
Authorize officers or agents of the University to accept gifts or bequests on behalf of the University.
The Upper Iowa University Board of Trustees meet at three regularly scheduled meetings, and more often, as needed. The Board completes an annual competency survey to determine areas of professional vacancies within the Board. This survey is conducted and reviewed by the Board Governance Committee and is helpful when determining future needs of the Board.
Board Committees meet at least three weeks before each regularly scheduled Board of Trustees meeting and more often, as needed. Items needing Board approval follow the University prescribed approval process with the President as the final recommending body to the respective Board Committee. The Committees review and vet the recommendation from the University President during the committee meetings. The respective committee brings the recommendation to the full Board for a final vote.
Board Committees are aligned with the University Strategic Plan (approved June 2020):
Student Learning & Experience (Academic Affairs and Student Experience)
Valuing People
Fiscal Responsibility (Budget & Finance and Enrollment Management)
Infrastructure & Resource Management
Culture of Giving, Service & Engagement
Audit
Governance
Executive
Officers of the Board of Trustees

Scott R.
Lebin
Member since 2009
Spouse: Barbara (Bobbi)
B.A., Upper Iowa University
M.A., Northwestern University
President and CEO, Lebin Financial Management, Inc., and Managed Economics for Doctors, Inc., Geneva, IL.
Lebin, RFC, has been working exclusively with high-net-worth individuals for 26 years. His expertise as a planner and educator is sought after throughout the financial services industry, and Lebin has presented motivational seminars throughout the United States using both photography and magic as a technique to delve into some of the issues that are a part of people's lives.
Lebin is a member of the Financial Planning Association; the National Association of Insurance and Financial Advisors; and the Illinois Association of Insurance and Financial Advisors. He is also a qualifying Quarter of the Table member of the Million Dollar Roundtable; a member of the Boston Legacy planning group; serves on the K2 advisory board; and is also a member of the Legacy Editorial Committee, writing a book about the new paradigm and process to create effective financial and life plans.
Lebin is involved in many activities, both nationally and locally. He is the past-president of the Geneva Lions Club International; served on the financial advisory committee of the Geneva School District; was an elected member of the Board of Education; past president of the Illinois Theatre Association; the current chairman of the board of directors of the Geneva Chamber of Commerce; the chair for the Membership Services of the Million Dollar Round Table annual meeting in Atlanta, GA; president of the Circle of Honor Society of Transamerica Financial Advisors; on the advisory board of the Dupage Family Services for abused women and children; a gold knight of the Million Dollar Round Table Foundation; a foundation fellow of the Illinois Lion's Foundation; and a platinum level member of the Circle of Honor Society Foundation.
Lebin has received many awards, including the Illinois Theatre Association Award of Honor; the 25th recipient of the Geneva Wood Award in 2008 for outstanding contributions to the community of Geneva; and the Jack Kenny Entrepreneurial Achievement award from ORBA, a producers group representing outstanding advisors across the USA. He also received the UIU Community Alumni award in 2004.

Peter
Clemens
Member since 2011
Spouse: Laura
B.S., University of Notre Dame
M.B.A., Indiana University
Senior vice president and CFO,
Acura Pharmaceuticals Inc., Palatine, IL
Clemens was named to a three-year term on the UIU Board. He has served in his current position with the drug development company since 1998. A certified public accountant, he was previously with TC Manufacturing from 1988 to 1998, initially as vice president and Chief Financial Officer and ultimately as President.

Richard
Andres
Member since 2010
Spouse: Christine
B.A., Macalester College
Vice President of Client Development
Automated Member Services, Minneapolis, MN
Automated Member Services (AMS) is involved in Internet-based retailing, specializing in gift registry and electronic coupons. Prior to joining AMS, Andres was president of Twin City Marketing for 13 years, a marketing and sales organization. His previous work history also includes nine years as Senior Buyer at Target Corporation (formerly Dayton Hudson Corporation). Prior to Target, Andres worked in key marketing and merchandising positions with specialty retailers and department stores.

John
Falb
Member since 2005
B.B.A., University of Iowa
M.B.S., University of Chicago Graduate School of Business
Managing Director, The PrivateBank, Minneapolis
Falb leads The PrivateBank's Midwest Region which includes regional offices in Minneapolis, MN, Des Moines, IA and Denver, Colorado which develop corporate banking relationships throughout nine states. Falb leads and manages teams of banking/finance professionals focused on relationship based corporate banking, advising middle market companies regarding appropriate capital structures and financing solutions driven by merger and acquisition transactions, private equity and leveraged buyout transactions, recapitalizations and organic growth strategies. The PrivateBank provides the senior debt portion of the applicable capital structures, and also a broad array of capital markets, private banking, treasury management and other services and products to its clients.
In addition to Upper Iowa, Falb is a member of the Board of Directors of Northern Star Council, among the largest scouting organizations in the United States. Most recently, Falb was a member of the Board of Trustees of the Children's Service Society of Wisconsin.
Trustees

Nancy
Betz
Member since 2016
B.S., Upper Iowa University
M.S., Drake University
Senior Vice President | Director, Human Resources and OMWI, Federal Home Loan Bank of Des Moines
Nancy Betz is SVP/Director of human resources and Office of Minority and Women Inclusion for the Federal Home Loan Bank of Des Moines, a member-owned cooperative that provides funding solutions and liquidity to over 1400 financial institutions to support mortgage lending, economic development and affordable housing in their communities. In this role, she is responsible for providing leadership, strategy, and direction in the attraction, retention, and engagement of talent. In addition, she is responsible for the Office of Minority and Women Inclusion.
Nancy has over 25 years of domestic and international human resources experience. Prior to joining the Bank, Nancy worked for Wells Fargo Home Mortgage and DuPont Pioneer. During her tenure at DuPont Pioneer, she held a variety of positions, including global human resources for the sales and marketing division and corporate learning and development responsibilities. Her leadership responsibilities have involved aligning human capital and workforce strategies with the business strategy.
Nancy received her undergraduate degree in Business Management from Upper Iowa University and an M.S. from Drake University.
Nancy has been active in her community and has served in leadership roles on various non-profit and/or advisory boards.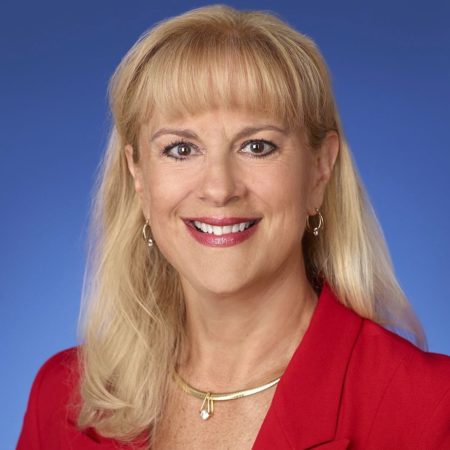 Mary
Cheddie
Member since 2015
M.B.A., Upper Iowa University
Senior Vice President of Human Resources, Interval Leisure Group, Miami, FL
Mary Cheddie, SHRM-SCP is divisional director, East for SHRM. In her role, she is responsible for member acquisition and retention, leadership development for volunteer leaders, chapters, and state councils, and creating the value-added proposition for SHRM.
Cheddie has more than 30 years of domestic and international experience in all aspects of human resources and training. She has extensive experience with strategic planning, M&As, and in starting and turning around businesses.
Prior to joining SHRM, she served as senior vice president of human resources for Interval Leisure Group, Inc. and its affiliated companies. The company was publicly traded on NASDAQ and the leading provider of vacation services with a global consumer membership base of nearly 2 million member families, more than 2,500 member resorts in over 75 countries worldwide, and has oversight for about 14,000 employees.  Additional companies include Hyatt Vacation Ownership, Aqua-Aston Hospitality, Trading Places International, Vacation Resorts International, VRI Europe, and Vistana Signature Experience (formerly known as Starwood Vacation Ownership).
Cheddie also served as senior vice president, people with PRC, as well as vice president, human resources, strategic planning, office services, and facilities for The Orvis Company, Inc. in Manchester, VT.
She earned her MBA from Upper Iowa University, a bachelor's degree from Thomas Edison State College in Trenton, New Jersey, and is certified as a SHRM-Senior Certified Professional.
Cheddie received the HR Award of Excellence, Hospitality in 2016 from South Florida Business & Wealth. Business Leader Magazine named Cheddie one of the 2011 Women Extraordinaire and in 2012 the National Diversity Council awarded her the Glass Ceiling Award.
She chairs the Human Capital Committee and is a member of the Governance and Advancement Committees for UIU's Board of Trustees, chaired the Keiser Career College's Advisory Board, was a member of the Board of Directors for the Society for Human Resource Management (SHRM) from 2003-2008 and chaired SHRM's governance and compensation committees. Cheddie has more than 30 years of SHRM volunteer leadership experience at the national, regional, state, and local levels.  She also served on the Waldorf College Alumni Board from 2004 through 2008 and was the President of the Dallas HR Association in 2000 (one of the largest affiliated SHRM chapters). She resides in South FL.

Bill
Cook
Member since 1993
Spouse: Deanna
B.S., Upper Iowa University
M.A., University of Iowa
Financial consultant
Partner, Deloitte & Touche LLP, Des Moines
Cook is currently a financial consultant and serves on the board of a number of organizations, including the YMCA of Greater Des Moines, Lifespace, Inc., the Serra Club of Des Moines, and the finance committee of Mercy Hospital in Des Moines.
Cook joined Deloitte & Touche in 1981 and served as an audit partner with this international professional services firm until his retirement in 2002. Prior to Deloitte & Touche, he worked for United Suppliers, Inc. from 1976-81, serving as executive vice-president the last two years. Cook's professional accounting career began in the Des Moines offices of Lybrand, Ross Bros. & Montgomery in 1967, where he advanced from staff accountant to senior manager in the Audit Department.
During his professional career, Cook was actively involved within the accounting profession, serving as president of the Des Moines Chapter of NAA, president of the Iowa Society of CPAs, and Iowa's representative to the American Institute of CPA's Council. He was also actively involved in the Des Moines community and a member of the Rotary Club of Des Moines, Des Moines Chamber of Commerce, Des Moines Club, and Wakonda Country Club.
Josem D.
Diaz
Member since 2017
Vice President for College Advancement and Chief Development Officer, Eureka College, Eureka, IL
B.S. Nova Southeastern University
Josem D. Diaz is the Vice President for College Advancement, and Chief Development Officer at Eureka College. In his role he is responsible for advancing Eureka Colleges' financial, capital, and academic growth by strengthening and expanding the institutional constituency, encouraging increased involvement and support. As a principal Eureka College spokesperson in the community, political dignitaries and among stakeholders, he communicates Eureka's vision and achieve maximum visibility among its various audiences and diverse markets.
Diaz has over 15 years in development, and all aspects of development and campaign readiness experience. His experience includes strategic planning, campaign management, offering a successful track of leading teams to optimum performance, and operational efficiency.
Prior to joining Eureka College, Diaz served as Assistant VP, and Chief Operations Officer at Yeshiva University, New York, and provided leadership, direction, and oversight of all the business operations and administrative areas of the organization in support of fundraising and strategic goals. Immediately before that role, Diaz served as Assistant VP of Advancement Operations at American University, Washington D.C where he led the campaign readiness assessment for AU's transformational campaign, and the first CRM Advance implementation.
Diaz also formerly served as Upper Iowa University's Executive Director for Institutional Advancement & Alumni Development. Under Diaz's tenure at UIU he made great strides in improving processes, data integrity, and reporting within the Office of Institutional Advancement and Alumni Development. He provided outstanding leadership in the areas of annual giving, donor cultivation and stewardship, database management, and gift processing. Additionally, Diaz secured several large contributions to the University and was an incredible asset in developing and strengthening relationships with alumni and friends.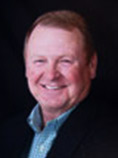 Steve
Harms
Member since 2001
B.A., Upper Iowa University
President and Chairman of the Board, Rain and Hail L.L.C., Rain and Hail Insurance Service, Inc., and Agri General Insurance Company
Harm's responsibilities at Rain and Hail include the corporate oversight of eight U.S. crop division offices and one agribusiness property and casualty division office, as well as an international office in Regina, Saskatchewan, Canada. All offices combined generated premiums in excess of $1.85 billion in crop and agribusiness property and casualty in 2010.
Harms was appointed to the advisory board of Bankers Trust Company from 2005-present; served on the NCIS Program Development Committee since its inception in the early 90s and was elected chairman from 2009-present; serves on the board for both the AACI and NCIS, acting as chairman of the AACI from 2006-08 and vice chair of the NCIS from 2006-08.

Angie
Joseph
Member since 2019
B.A., Upper Iowa University
M.S.S.M., University of Southern California
Accredited Buyer Representative (ABR) and Military Relocation Specialist (MRPP)
Liz Moore & Associates
Newport News, Virginia
Joseph grew up in Fayette and has a long history with Upper Iowa.  Her family's UIU legacy started with her parents Mary Kimball '56 and Don Kimball '64. In addition to herself, the list of Peacock graduates include Joseph's husband, both her sisters, her daughter, and numerous other family members.
Joseph was commissioned as a Second Lieutenant in the Army after participating in the University's ROTC program. She served the next 30 years in the Army, achieving the rank of colonel and retiring in 2012. Joseph served in numerous command and staff positions during her military service, including battalion commander, 95th Adjutant General Battalion, Fort Sill, Oklahoma; Chief, Plans & Policy Division in United States Army Europe, G1, Heidelberg, Germany; G1, United States Army Cadet Command, Fort Monroe, Virginia; adjutant general, United States Army Training and Doctrine Command, Fort Eustis, Virginia.
After her military retirement, Joseph received her Virginia real estate license. Employed with Liz Moore & Associates for the past seven years, she has been named a Virginia Peninsula Association of Realtors award winner for the past five years.
Joseph served as the UIU Alumni Association Board vice president from 2015-17 and president from 2017-2019. She has also served as the UIU Tri-State Chapter vice president since 2015.  Joseph participated in RAGBRAI with Team Peacock in 2018 and 2019, raising money for the Mary E. Kimball Scholarship Fund.

Dr. Margaret B.
Lawson
Member since 2012
B.A., Upper Iowa University
DPM, Illinois College of Podiatric Medicine
Podiatrist, Winnetka, Illinois
Dr. Lawson is a 1970 graduate of Upper Iowa University with a Bachelor of Arts degree in English.  Following, the completion of her degree, she served as an assistant residence hall director at Boston University in Boston, MA.  Dr. Lawson attended the Illinois College of Podiatric Medicine from 1977-1981 and received her Doctorate degree in Podiatric Medicine.  She is a member of the National Podiatric Medical Association and has served on the board from 1983 – 1985.  She has been involved in the Women's Chicago Urban League, and was a board member from 2001-2008.  Dr. Lawson has also served as a clinical professor at Scholl College of Podiatry in Chicago, Illinois, from 1985-1987.  She is currently a podiatrist with a practice in Winnetka, Illinois.

Roger
Mangan
Member since 2018
B.A., Upper Iowa University
President of Roger Mangan Insurance, Inc.
A native of Chicago, Illinois, Roger Mangan graduated from UIU with a bachelor's degree in history, political science and French. A four-time Peacock letter winner in wrestling, he compiled a 33-2-2 career record and won Iowa Intercollegiate Athletic Conference championships at 147 pounds in 1959 and 1960. He was elected into the UIU Athletic Hall of Fame in 2014.
After graduating from UIU, Mangan earned a master's degree from University of Iowa and an Ed.S. degree from Western Illinois University. He started a 16-year teaching and coaching career in Fredericksburg, Cresco, Bettendorf and Estherville.  He later became an educational consultant for the Mississippi Bend Area Education Agency in Davenport, Iowa before moving to Littleton, Colorado, with his wife, Alice, and two daughters in 1976. Upon moving to Colorado, Roger opened a State Farm Insurance scratch agency. He credits Alice, who worked along his side for 34 years, as being essential in helping develop the agency into one of the largest State Farm agencies in the Denver metropolitan area.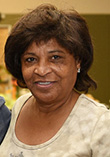 LaVerne
McCoy
Member since 2021
B.S., Upper Iowa University
Retired Milwaukee Police Officer, Air Force Reservist
A retired City of Milwaukee, Wisconsin, police officer and United States Air Force reservist, McCoy graduated cum laude at UIU with a bachelor's degree in public administration. She is especially proud of her alma mater's educational support of the nation's military family.
Graduating from the Milwaukee Police Academy, McCoy would serve the city's residents for 25 years. After being assigned to patrol duties, she was named as a community service officer. In addition to recruiting new officers, McCoy worked with the public to prevent and solve neighborhood crimes, and provided personal safety and crime prevention presentations to business owners and residents of the community. Prior to her retirement, she was promoted to sergeant and supervised the day-to-day operations of patrol officers. McCoy also served in the Air Force for 28 years. Achieving the rank of chief master sergeant, she performed her duties and responsibilities with the 440th Military Base in Wisconsin and later at Pope Air Force Base in North Carolina.
A supporter of local church food drives, Salvation Army and Goodwill, McCoy has served as past president of the League of Martins, a Girl Scout leader, and the second vice-president of the 24th Street School.

Dennis
Murdock
Member since 2005
Spouse: Marlene
B.S., Upper Iowa University
Executive Vice President and CEO, Central Iowa Power Cooperative (CIPCO), Cedar Rapids (retired)
Murdock has 48 years of experience in the electric utility industry at CIPCO, with responsibilities in accounting, finance, contracts, and power supply, and a broad range of experience working with community leaders across the CIPCO service territory, stretching  from the Mississippi River on the eastern border of the state to nearly Missouri and Nebraska on the southwestern border.
Murdock's list of affiliations includes member of the board of managers of the Iowa Community Development, LC; member of board of directors and chairman of CMA Ventures; member of board of directors and chairman of the Iowa Area Development Group; Chair of the Iowa Area Development Group Community Foundation; member of board of directors of Hawkeye Insurance Association; member of the Iowa Association of Electric Cooperatives Health Care Plan Board of Directors; member of the board of directors and chairman of Capital Management Associates; member of the board of directors of Iowa Association of Business and Industry and has served on the Executive Committee of ABI; and chairman of the UIU Board of Trustees; and member of ACES Board of Managers.

Mike
Prochaska
Member since 2015
Spouse: Sandra
B.S. Upper Iowa University
Global Enterprise Service Manager, Amazon Web Services
Mike Prochaska graduated from Upper Iowa University in 1989 with a bachelor's degree in Computer Science. While at Upper Iowa, Mike was a member of the Peacock baseball and golf teams, was a student assistant on the men's basketball team, and active in many school activities. Upon graduating from Upper Iowa, Mike started working at IBM in Rochester, MN, as a microcode developer. Mike was at IBM for 29 years and has held a variety of technical, technical management, and executive roles. He is currently working for Amazon Web Services as a Global Enterprise Service Manager.
Mike is active in his community. He coached youth sports for 21 years, has served on the Olmsted County United Way campaign board for 3 years, was the IBM Rochester site executive leader for IBM's Employee Charitable Contribution Campaign for three years, a volunteer for Engineers Week for over 15 years, and served on the football, baseball, and wrestling booster clubs for the local high school. Mike has been on the Upper Iowa Athletics Hall of Fame board for over 20 years and regularly attends Upper Iowa athletic events, has spoken at Upper Iowa career days, and has hosted students from Upper Iowa while at IBM.
Mike has been married 31 years to Sandra and they reside in Stewartville, MN. They have three grown children, Allyson, Ryne, and Tanner.

Brian
Sims
Member since 2021
B.S., M.B.A. Upper Iowa University
Critical Access Hospital Chief Executive Officer, Good Shepherd Health Care System
Sims graduated summa cum laude with a major in human resources management and a minor in finance, and later earned a Master of Business Administration degree, with an emphasis in organizational development, at UIU.  A critical access hospital chief executive officer, Sims is currently employed with Good Shepherd Health Care System in Hermiston, Oregon. With over 700 employees and 80 providers, Good Shepherd meets the medical needs of its communities with services not often seen in rural facilities, including a level III trauma center, medical/surgical, OB/GYN, critical care, rural health clinic, and hospice.
Sims was previously employed at Lucas County Health Center in Chariton, Iowa, and Knoxville Hospital & Clinics in Knoxville, Iowa. A retired Air Force veteran, Sims also achieved the rank of master sergeant during his 20 years of service. A distinguished graduate of the Noncommissioned Officer Academy, he served as the Iowa director for recruiting and administered the recruitment of physicians, nurses and allied health professionals.  Sims is a recipient of the Air Force Career Counselor of the Year and Air Force Manager of the Year awards.
In addition to previous service on the Upper Iowa University Alumni Association, Sims' professional and civic affiliations include the American College of Healthcare Executives, Medical Group Management Association, Iowa Hospital Association Council on Representation and Advocacy, and Iowa Hospital Association Political Action Committee. He also previously served officer roles with the Iowa Rural Health Telemedicine Program, Iowa Hospital Education and Research Foundation, Lucas County Economic Development Corporation, Chariton Economic Vitality Committee, Chariton Area Chamber of Commerce/Main Street, and Chariton Rotary Club.

Lowell
Tiedt
Member since 2018
B.S., Upper Iowa University
M.S. Truman State University
Safety Director, Rogers Concrete
Lowell Tiedt graduated from Upper Iowa University with a bachelor's degree in physical education/elementary education. He later attained a Master of Science degree from Truman State University in 1979. In addition to serving over 32 years with Cedar Rapids Community Schools, he served nearly 39 years with the Iowa Army National Guard where he retired as a command sergeant major (CSM). The longtime educator is a past president of Anamosa Community Schools.
His community service is widely recognized in Jones County, where he has volunteered for a combined 70-plus years as Great Jones County Fair president, and as a member of the Jones County Land Use Board, Jones County Extension Board, Jones County Youth Committee Board and Jones County Cattlemen Association. A 15-year member of the Iowa Foundation for Agricultural Advancement, Tiedt is also serving as one of the Iowa State Fair 4-H Beef superintendents. He is currently employed as safety director for Rogers Concrete in Anamosa.

David
Vaudt
Member since 2021
B.A., Upper Iowa University
President, Vaudt Consulting LLC
Vaudt currently serves as president of Vaudt Consulting LLC in Norwalk, Connecticut. Graduating summa cum laude while earning a bachelor's degree in accounting at UIU, the CPA began his career with the professional audit, tax and advisory firm KPMG. Vaudt served as an audit partner until his retirement in 2001 at which time he sought elective office as Iowa's Auditor of State. Vaudt was elected Auditor of State three times before resigning his position in 2013 upon his appointment as chairman of the Governmental Accounting Standards Board in Norwalk. Shortly after his seven-year term ended in June 2020, he was elected to the Board of Directors of Wellmark Blue Cross and Blue Shield. In 2021, he was appointed to the AICPA Board of Examiners.
Vaudt has served on the boards of numerous professional associations and civic organizations including the CPA Examination Review Board, Young Women's Resource Center, Des Moines Public Schools Audit Committee, and the Iowa Supreme Court Client Security and Attorney Disciplinary Commission. He has also provided leadership as the chair of the National Association of State Boards of Accountancy, National State Auditors Association, Better Business Bureau of Iowa, Iowa Homeless Youth Centers, and the Morris Scholarship Fund.

Neil
Wilkinson
Member since 2015
Spouse: Heidi
B.A., Upper Iowa University
M.S., American College
Owner, Financial Decisions Group, Oelwein, IA
Neil Wilkinson graduated from UIU in 2000 Cum Laude with a BA in Finance and a BA in Business Management.  He continued his education with a Masters in Science and Financial Services from the American College, along with several industry designations (CHFC, CLU, LUTCF).  Neil is the owner of Financial Decisions Group, located in Oelwein, IA.
Neil recently received a Community Service award from his peers for his involvement in the community, which includes being Chairman at his Church, Oelwein Chamber & Area Development VP, Rotary member & past President, NAIFA IA State VP, and a Readlyn Mutual Insurance board member.
Achievements include receiving the UIU Young Alumni Award in 2006, the NAIFA Iowa 4 under 40 Award in 2013, and qualifying for MDRT 14 out of 15 years with two COT qualifications.
Neil and his wife, Heidi, reside in Fairbank, IA with their two sons, Tate and Cael.
Trustee Emeriti

Barry
Smith
Business entrepreneur and start-up expert, working with various businesses looking to expand in the Cedar Rapids area
Smith's past positions include teaching in the Maquoketa Valley Schools and engineering positions at Collins Radio in Cedar Rapids, IA, and for McDonnell Aircraft, where he worked on the Mercury, Gemini, and Apollo space programs. He has also worked with projects involving computer memory fabrication techniques.