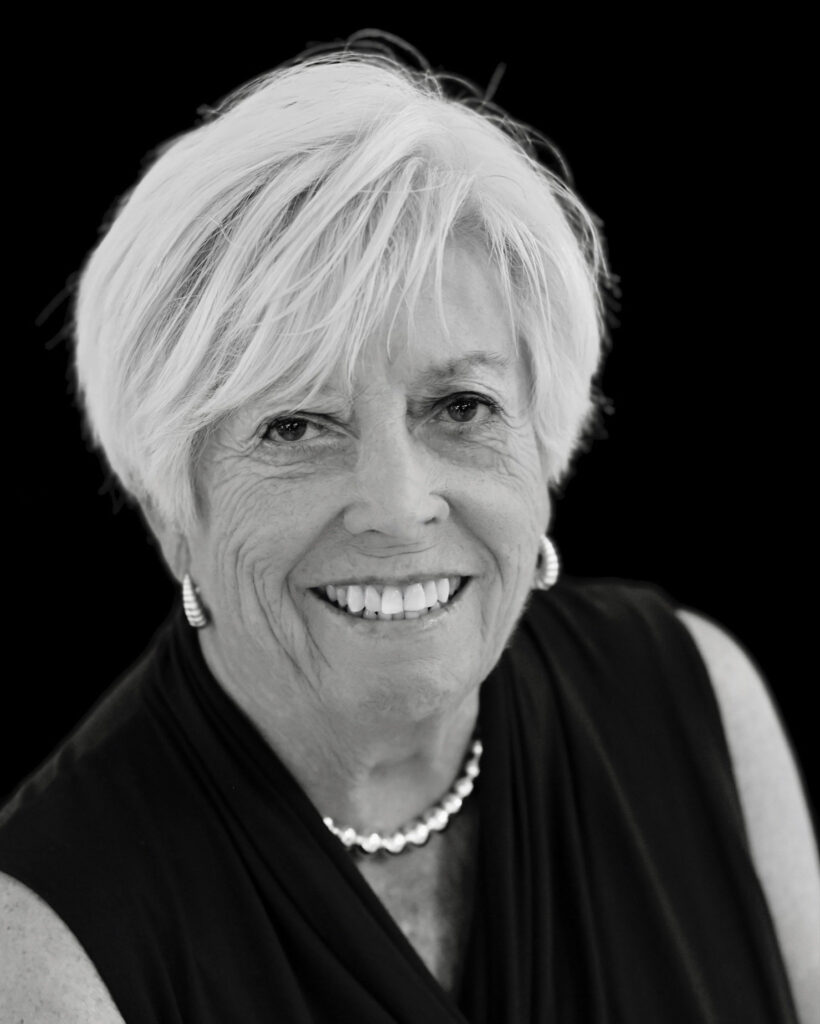 An Upper Iowa University alumna from North Palm Beach, Florida, will deliver the keynote address during the University's 2023 commencement ceremonies Saturday, May 6. Sue Crafton Regan '67 graduated with majors in physical education and psychology.
A retired athletic director, Regan was the first woman to hold the position at a Big East School and one of the few to run a Division I athletic program. No stranger to being the first, she was instrumental in starting women's athletic programs at the University of Wisconsin-La Crosse and Seton Hall University, where she coached women's basketball for two years and 12 years respectively, before joining the administration. It was here where Regan became Seton Hall's first woman to hold the positions of Assistant Director of Athletics and Sr. Associate Director of Athletics before ultimately becoming Director of Athletics. Sue also served on a number of committees to help further women's athletics, such as the Eastern Association of Intercollegiate Athletics, the Big East Conference Compliance Committee, WBB Committee, Championship Committee, and Chair, Women's Soccer Committee. On the national level she was a member of the Women's Basketball USA Olympic Coaches Selection Committee for several years.
Regan holds numerous awards for her work in advancing women's athletics. In 1979 and 1984, she was awarded Coach of the Year honors in the New Jersey University Division. In 1989, she was inducted into the Seton Hall University Athletic Hall of Fame. Sue was the first woman to be named to the Upper Iowa University Athletic Hall of Fame in 1992. In 1997, she was named the District II Administrator of the Year by the National Association of Collegiate Women's Athletic Administrators, and in 1998, was awarded Athletics Administrator of the Year by New Jersey Sports Writers.
Regan currently resides in Florida where she continues her passion for sports. As an avid amateur golfer, she has previously won Senior Champion at the Garden State Women's Golf Association, three-time Club Champion at the Essex County Country Club, Better Ball Champion NJ Women's Golf Association, and most recently, the Legends Tournament Winner (over 75) North Palm Beach County Club.
Approximately 350 UIU students from all UIU locations will be recognized for earning their degrees during the commencement ceremonies at Harms-Eischeid Stadium in Fayette, Iowa. Graduates and undergraduates of the School of Business and Professional Studies will be celebrated at the 10 a.m. ceremony. Graduates and undergraduates of the Andres School of Education and School of Arts and Sciences will be celebrated at the 2 p.m. ceremony.
In the event of inclement weather, an announcement will be posted on the UIU homepage that the ceremonies have been moved to Dorman Gymnasium at Fayette Campus. All seating is on a first-come basis. An overflow viewing area will be located in the Student Center ballrooms. Guests at this location can view the full ceremonies on live video. Livestreaming of the broadcast may also be viewed on the day of commencement at uiu.edu. For the most current details, visit uiu.edu/commencement.