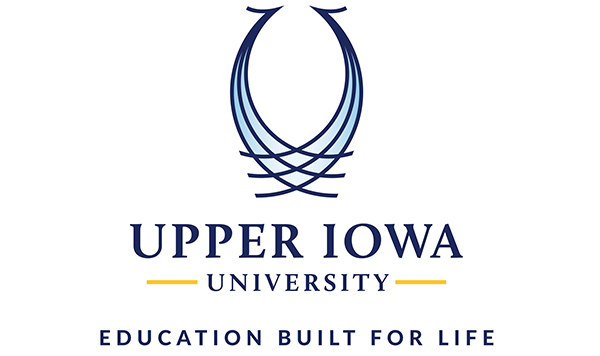 FAYETTE, Iowa (Tuesday, August 4) – Upper Iowa University (UIU) is planning to conduct face-to-face classes for Fall Session 1 at its campus in Fayette, Iowa, and education locations in Iowa (Cedar Rapids, Des Moines, Quad Cities, Waterloo) and Illinois (Rockford) beginning August 31. University officials acknowledge that instructional changes may need to be made should external factors warrant, but the focus remains on planning for a safe return later this month.
"We remain confident that even while facing the challenges created by the global pandemic, UIU will continue to provide a safe environment, high quality education and excellent experiences for our students," UIU President William R. Duffy II said. "Our entire team of staff and faculty should be commended for their efforts and accomplishments in preparations and planning."
Session 2 courses are scheduled to be delivered face-to-face at the start of the session in October with a transition to online learning at Fayette Campus at the start of the Thanksgiving break through the remainder of the session (November 26 – December 17). This decision was made to mitigate the spread of COVID-19 after the Thanksgiving holiday. Student housing will continue to be available after Thanksgiving for those wanting to remain on Campus until the normally scheduled winter holiday break.
As part of its commitment to providing a safe learning environment. UIU has implemented a number of protocols for faculty, staff, students and the general public to follow at Fayette Campus and each of its education locations.
UIU has adopted the practice of requiring students, personnel and guests to wear a mask or face covering when in group settings or when six feet of distancing is not possible. Classrooms have been modified to allow for distancing with new technology purchased to allow for "overflow" learning areas. Many University spaces have been reconfigured, and designated entrance and exit points have been determined for Campus buildings to support distancing. Additional cleaning and disinfecting of high-touch areas will also be implemented.
Currently, students are scheduled to move to Campus the weekend of August 28-30. NCAA Division II's Northern Sun Intercollegiate Conference, of which UIU is a member, has postponed all competition until September 26, allowing more time for member institutions to focus on a safe return to campus prior to resuming athletic practices and competition.
UIU's long history as an innovator in higher education has prepared it for challenges such as those posed by the pandemic situation. In May, UIU was ranked in the top tier of four-year schools by Educate to Career (ETC). A nonprofit organization, ETC's rankings addressed college planning during the time of the COVID-19 pandemic. UIU was among only five Iowa private colleges and universities ranked in the tier one rankings.
As COVID-19 continues to impact those who wish to start or continue their pursuit of higher education, UIU has risen to the challenge in multiple ways. As an external degree program provider for over 43 years, UIU smoothly transitioned all face-to-face and hybrid courses during Sessions 4-6 to an online learning environment. UIU's Fayette Campus helped students save money through a significantly reduced deposit, and amended standardized testing and transcript procedures to accommodate those who are having difficulties accessing testing sites and official transcripts due to the pandemic. In addition to offering both virtual and in-person Campus tours, UIU also continues to enhance the academic resources and student support that were already available to its online learners.
Founded in 1857, UIU has created learning opportunities close to home. In 1973, UIU established an external degree program (paper based) for individuals with jobs, families or military service, who were unable to afford or attend college fulltime. In 1981, UIU began opening education centers within the US and abroad. In 1999, UIU initiated its online offerings, and in 2011 UIU became one of Zoom's initial partners, to once again expand UIU's ability to provide quality educational opportunities.
A private, nonprofit university, UIU provides undergraduate and graduate degree programs to about 5,200 students at its Campus in Fayette, Iowa, 21 U.S. education locations in Arizona, Illinois, Iowa, Kansas, Louisiana, Oklahoma, Texas and Wisconsin.
Students who are completing a two-year degree at another college are encouraged to inquire about UIU's transfer tuition scholarship program at Fayette Campus; eligible students earn a scholarship of up to $19,750. In addition, UIU's Corporate Advantage Partnership program provides tuition grants and other benefits to employees of participating companies.
The University also offers a wide variety of educational opportunities tailored to fit the dynamic lifestyle of today's military personnel and their families. Assistance is readily available to students and the University's total military family who need help navigating all of UIU's resources.
For additional information about a UIU education or the University's ongoing COVID-19 communications, visit uiu.edu.
About Upper Iowa University Founded in 1857, Upper Iowa University is a private, nonprofit university providing undergraduate and graduate degree programs to about 5,200 students–nationally and internationally–at its Fayette campus, 21 U.S. locations, as well as a location in Hong Kong. Upper Iowa University is a recognized innovator in offering accredited, quality programs through flexible, multiple delivery systems, including online and self-paced degree programs. With a focus on developing leaders and lifelong learners, UIU provides dual enrollment programs for high school students as well as continuing education and professional development opportunities for learners of any age. For more information, visit uiu.edu.