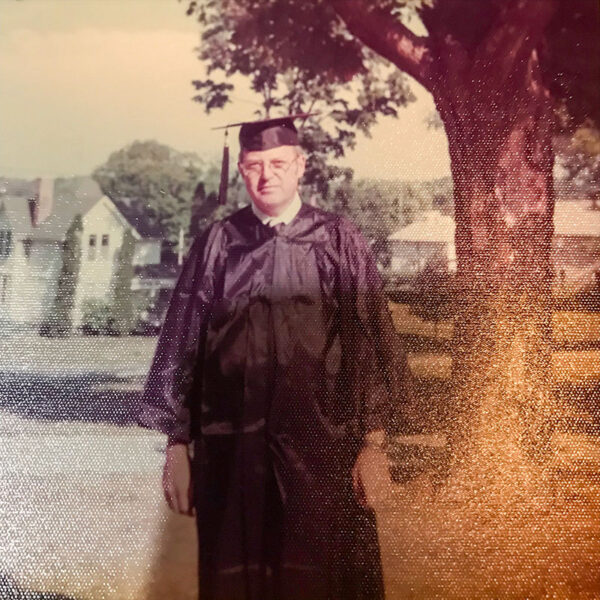 After many years spent working for others, Reinald Carter's motivation to earn a degree as a non-traditional student stemmed from his desire to sit for the CPA exam and start his own accounting firm. Upon researching options as to how a working, married, father of three would also find the time in the day to pursue a degree, Reinald discovered UIU's fledgling Coordinated Off-Campus Degree Program (COCDP) in 1973.
After two years of classes and a lot of hard work, Reinald achieved both of his goals. He graduated from UIU, attending the 1975 Fayette Campus Commencement ceremony with his wife and children in tow. And shortly thereafter, Reinald started an accounting firm in Annapolis, MD that operated successfully from 1977-1988.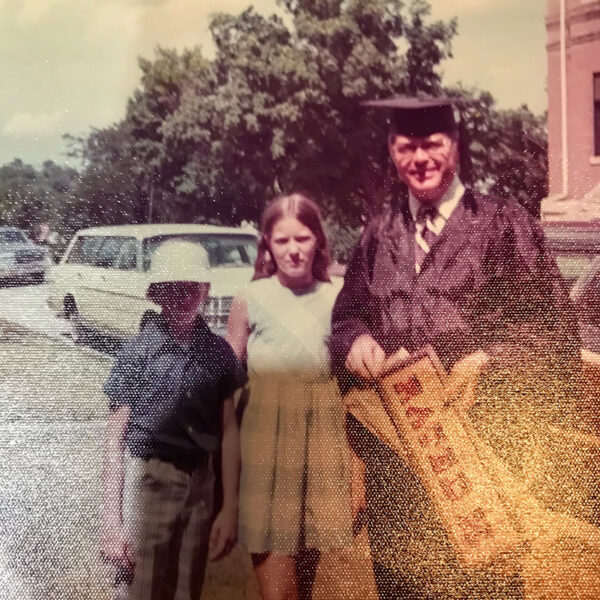 Eventually, Reinald moved on to become the CEO of the Allied Research Corporation and led the effort to put the company on the American Stock Exchange in 1992. He celebrated this incredible accomplishment with a well-deserved early retirement, providing him time to take up woodworking and travel with his wife, Maribelle.
Reinald and Maribelle recently received a visit from President Bill Duffy and wife Sharon at their home in Severna Park, MD, where they spend time receiving visits from friends and family and enjoying their view of the Magothy River near Chesapeake Bay.
"Without my degree from UIU, I would not have been able to continue on to get the credits needed to sit for the CPA exam," said Carter years later as he reflected on his experience as one of UIU's first COCDP students.
Reinald Carter may have been one of the first of UIU's adult learners who began their journey with an eye toward the CPA exam, but he certainly was not the last. Many current students embark on their degree plan with the CPA in mind, assisted by UIU continually monitoring state requirements to sit for the CPA exam. UIU uses this information to modify degree requirements as necessary to better meet this need.
"I am happy to say that UIU continues to provide potential CPA's from all over the country an efficient way to meet the ever-changing CPA exam requirements," said Blair Seim, CPA, MAcc, and head of the accounting faculty at UIU. "Each state is both similar and unique in terms of the requirements to become certified in that state."
UIU continues to support non-traditional and adult learners wanting to achieve a degree, and recently added ethics and research-based accounting courses in a convenient self-paced format to meet the demands of its diverse student base. Students have the option to choose the courses that fit their requirement needs and complete them at their own pace.
"Fifty years ago, UIU's innovative Self-Paced program helped prepare students like Reinald Carter for the CPA, and we're proud that we're doing the same for our students today," said Seim. "The variety of learning experiences UIU offers gives today's students the flexibility to balance work and family life, while pursuing the coveted CPA designation in a convenient, affordable way."