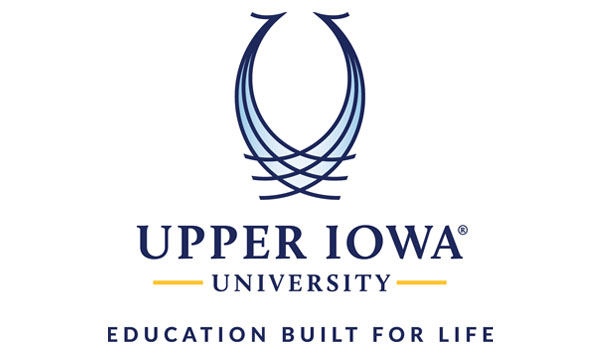 Upper Iowa University has announced that alums, and longtime friends of the University, David Vaudt '76, Brian Sims '08, '10, and LaVerne McCoy '98 were recently elected to the UIU Board of Trustees.
David Vaudt currently serves as president of Vaudt Consulting LLC in Norwalk, Connecticut. Graduating summa cum laude while earning a bachelor's degree in accounting at UIU, the CPA began his career with the professional audit, tax and advisory firm KPMG. Vaudt served as an audit partner until his retirement in 2001 at which time he sought elective office as Iowa's Auditor of State. Vaudt was elected Auditor of State three times before resigning his position in 2013 upon his appointment as chairman of the Governmental Accounting Standards Board in Norwalk. Shortly after his seven-year term ended in June 2020, he was elected to the Board of Directors of Wellmark Blue Cross and Blue Shield. In 2021, he was appointed to the AICPA Board of Examiners.
Vaudt has served on the boards of numerous professional associations and civic organizations including the CPA Examination Review Board, Young Women's Resource Center, Des Moines Public Schools Audit Committee, and the Iowa Supreme Court Client Security and Attorney Disciplinary Commission. He has also provided leadership as the chair of the National Association of State Boards of Accountancy, National State Auditors Association, Better Business Bureau of Iowa, Iowa Homeless Youth Centers, and the Morris Scholarship Fund.
Brian Sims graduated summa cum laude with a major in human resources management and a minor in finance, and later earned a Master of Business Administration degree, with an emphasis in organizational development, at UIU.  A critical access hospital chief executive officer, Sims is currently employed with Good Shepherd Health Care System in Hermiston, Oregon. With over 700 employees and 80 providers, Good Shepherd meets the medical needs of its communities with services not often seen in rural facilities, including a level III trauma center, medical/surgical, OB/GYN, critical care, rural health clinic, and hospice.
Sims was previously employed as the chief executive officer at Lucas County Health Center in Chariton, Iowa, and Knoxville Hospital & Clinics in Knoxville, Iowa. A retired Air Force veteran, Sims also achieved the rank of master sergeant during his 20 years of service. A distinguished graduate of the Noncommissioned Officer Academy, he served as the Iowa director for recruiting and administered the recruitment of physicians, nurses and allied health professionals.  Sims is a recipient of the Air Force Career Counselor of the Year and Air Force Manager of the Year awards.
In addition to previous service on the Upper Iowa University Alumni Association, Sims' professional and civic affiliations include the American College of Healthcare Executives, Medical Group Management Association, Iowa Hospital Association Council on Representation and Advocacy, and Iowa Hospital Association Political Action Committee. He also previously served officer roles with the Iowa Rural Health Telemedicine Program, Iowa Hospital Education and Research Foundation, Lucas County Economic Development Corporation, Chariton Economic Vitality Committee, Chariton Area Chamber of Commerce/Main Street, and Chariton Rotary Club.
LaVerne McCoy, a retired City of Milwaukee, Wisconsin, police officer and United States Air Force reservist, graduated cum laude at UIU with a bachelor's degree in public administration. She is especially proud of her alma mater's educational support of the nation's military family.
Graduating from the Milwaukee Police Academy, McCoy would serve the city's residents for 25 years. After being assigned to patrol duties, she was named as a community service officer. In addition to recruiting new officers, McCoy worked with the public to prevent and solve neighborhood crimes, and provided personal safety and crime prevention presentations to business owners and residents of the community. Prior to her retirement, she was promoted to sergeant and supervised the day-to-day operations of patrol officers. McCoy also served in the Air Force for 28 years. Achieving the rank of chief master sergeant, she performed her duties and responsibilities with the 440th Military Base in Wisconsin and later at Pope Air Force Base in North Carolina.
A supporter of local church food drives, Salvation Army and Goodwill, McCoy has served as past president of the League of Martins, a Girl Scout leader, and the second vice-president of the 24th Street School.
Additional members of the UIU Board of Trustees are Scott R. Lebin, chairman; Peter Clemens, vice chair; Richard Andres, treasurer; John R. Falb, secretary; members Nancy Betz, Mary Cheddie, Bill Cook, Josem D. Diaz, Steve Harms, Angie Joseph, Dr. Margaret B. Lawson, Roger Mangan, Dennis Murdock, Mike Prochaska, Lowell Tiedt and Neil Wilkinson.