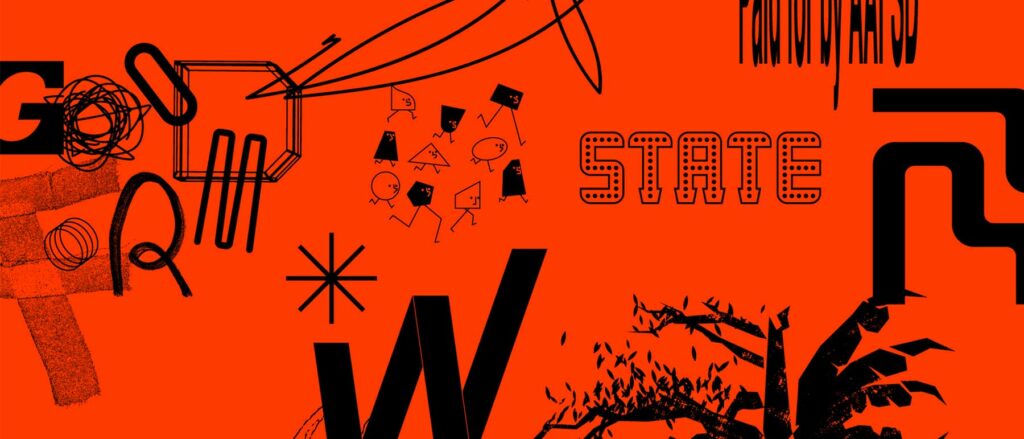 Art enthusiasts are invited to "Mr. JOT" at the Bing-Davis Memorial Gallery at Upper Iowa University's (UIU) Fayette Campus on Monday, January 9 at 3:30 p.m., which will open with an artist talk and reception. The featured exhibit is composed of works created by South Dakota artist Tom Bates. The works will show through Friday, February 10.
"As a professional graphic designer, having a strict and rigid creative process allows me to push boundaries and produce work that is different from the last," said Bates. "While it can be messy and uncomfortable, being in command and out of control is what makes the process of making an art form, well, art.
"Mr. JOT represents and celebrates both the process of sketching and collecting information to form a work of art and the formalities that come with being a professional in your given field," the artist continued. "The show is built to guide the viewer through an abstracted representation of the creative process."
Graphic Designer for the branding agency Fresh Produce, Bates received his Bachelor of Fine Arts in graphic design at South Dakota State University. Following graduation, he was invited to participate in the International Integrated Design Camp in Seoul, South Korea, hosted by the Korea Institute of Design Promotion (KIDP). Bates is also a member of the American Institute of Graphic Arts, has won gold, silver, and best of show awards for the American Advertising Federation, and was one of six contestants for the Command X competition during the virtual 2020 National AIGA Conference.
Bing-Davis Memorial Gallery is located in Edgar Fine Arts Hall at UIU's Fayette Campus. The gallery is open 8 a.m. to 7 p.m. Monday through Friday. Hours are subject to change.