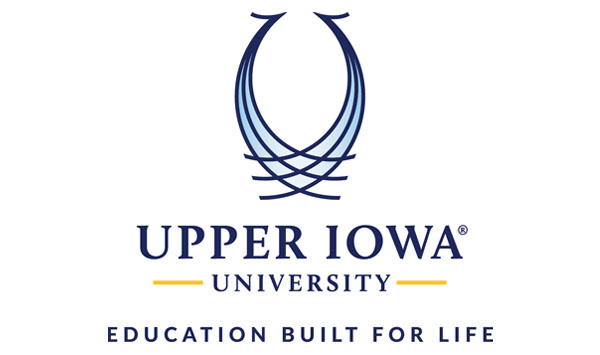 To further assist the entire military family achieve their academic and career goals, Upper Iowa University (UIU) announced in September 2020 the creation of the Military Family Grant. The grant, which is available for all eligible spouses and dependents of active duty, reserve and National Guard service members, has proven to be a successful means of financial support to service members and their families as they seek to further advance their education and careers.
"Our goal in extending the University's special per credit hour tuition rate for online undergraduate courses to the spouses and dependents of all service members was to provide further support and opportunity to military families when earning a degree," Kelly Robinson, UIU Military Education Services coordinator and an Army Reserve spouse, said. "As we celebrate the current and future success of UIU's Military Family Grant, we want to make every military family member aware of this opportunity to earn a degree without an additional financial burden."
For over a decade, UIU has successfully utilized tuition assistance at U.S. military locations in an effort to provide the nation's servicemembers an affordable Education Built for Life. UIU offers annual Military Spouse Scholarships and a Patriot Grant for all veterans and active DOD card holders. The university also accepts tuition assistance, veteran's educational benefits, scholarships and Military Spouse Career Advancement Accounts.
"UIU offers plenty of degree programs to pick from and the teachers are experienced in their field," Nicole Okotcha '21, a UIU human services major and a military spouse at Fort Riley, Kansas, said. "My family of seven needs all the coins we can hold onto. Using the UIU Military Family Grant allowed us to save money and finish my degree without having to take out multiple loans."
With more than 35 in-demand majors to choose from, UIU offers students the options of online, self-paced, and learning center classrooms in select locations. Academic advisors are located at Fort Bragg, North Carolina; Fort Hood, Texas; NAS Meridian, Mississippi; Fort Sill, Oklahoma; Fort Leavenworth and Fort Riley, Kansas; and Fort Polk and Jackson Barracks (New Orleans), Louisiana. UIU also has education centers across Iowa, Illinois and Wisconsin. The UIU Military and Veterans Service Center, located at UIU's main campus in Fayette, Iowa, aids military and veteran students and family members in navigating admission, enrollment and financial aid processes.
Each academic year consists of five 8-week sessions and one accelerated 6-week summer session, so UIU students typically take fewer classes at a time. Other students get a jump on completion by transferring in up to 90 undergraduate credits or 12 graduate credits from other schools. Credits may also be earned via an experiential learning portfolio or various college examinations.
A participating institution in the Principles of Excellence and Yellow Ribbon programs, UIU has been named a top Military-Friendly School or University by VIQTORY, Military Advanced Education and G.I. Jobs on multiple occasions. Online undergraduate and master's programs at UIU have also been ranked among the best online programs for veterans and service members by U.S. News & World Report.
For additional information, call 800.553.4150 or email [email protected].