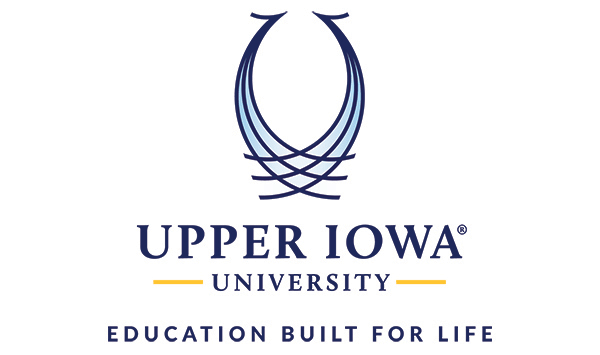 Upper Iowa University President William R. Duffy and board of trustee Chairman Scott Lebin jointly announced organizational changes on Monday, May 8, including Duffy's transition to a President Emeritus role with a full retirement date set for June 30, 2024.
"President Duffy's leadership and commitment to UIU over the past decade has been nothing short of remarkable," said Lebin. "Despite rapid and dramatic changes in higher education during this time, President Duffy has stayed focused on UIU's mission to inspire success and empower lives through accessible, affordable education."
During his transitional year to retirement, Duffy will dedicate his full attention to fundraising, including a goal of raising $8.5 million in unrestricted gifts prior to the end of fiscal year 2024. Of this amount, $3.75 million has already been secured or pledged.
"Along with celebrating the many successes of our students, Sharon and I have enjoyed nothing more over the past ten years than developing close relationships with proud and faithful Peacock alumni around the world," said Duffy. "I'm excited at the prospect of dedicating the time necessary to build upon these relationships for the long-term benefit of UIU."
Prior to being inaugurated as UIU's 21st president in October 2013, Duffy served Upper Iowa as the senior vice president for Academic Extension for four years. He was responsible for off-campus offerings at UIU education centers and the global distance education programs, which include online and self-paced degree programs. In September 2012, Dr. Duffy assumed leadership of the UIU Integrated Enrollment Center and the Office of Information Technology.
Before joining UIU, Dr. Duffy served 12 years as the executive director at the University of Tennessee at Martin, where he had similar responsibilities with extended campus operations, and served as a full-time faculty and department chair. A retired lieutenant colonel, who served 20 years as an active-duty infantry officer in the U.S. Army, he received his bachelor's degree from the U.S. Military Academy, master's degree and education specialist degree from Appalachian State University, and a doctorate from the University of Memphis.
The board of trustees will begin a search for its next president at a to-be-determined date. UIU Vice President for Finance and Enrollment Management Kathy Franken will serve as the interim president/chief financial officer. Franken, who has served UIU since 2008, earned a bachelor's degree from Wartburg College and a master's degree in higher education administration from UIU. She has over 25 years of experience in higher education. She and her husband, Chuck, have three adult children and three grandchildren. The couple resides in Fayette.
"UIU has always been an innovator in higher education, as evidenced by us celebrating 50 years of adult learning this year and having nearly 25 years of experience in online learning under our belt," said Franken. "I look forward to leading efforts to reimagine UIU in new ways that will serve our students and communities in the very best way possible."
Additionally, Franken emphasized the importance of UIU's ongoing commitment to affordability, citing recent initiatives to reduce the Fayette Campus tuition and fees from $33,000 to $19,000, freezing tuition for two consecutive years for adult learners, and offering free tuition for Fayette Campus students qualifying for the Iowa Tuition Grant.