Earn Your College Degree at
NAS Meridian
Start as soon as you're ready.
UIU-NAS Meridian sessions start every 8 weeks.
Steps to Get Started:
Visit the MyNavy Education portal to view tuition assistance eligibility, tuition assistance program requirements, and catalog for course availability and description.
Submit all official transcripts from previous school(s) and an official JST to be accepted to UIU and receive your official degree plan/advising worksheet.
Discuss course options with your Academic Advisor if desired.
Apply for tuition assistance funding from the MyNavy Education Portal.
Complete registration by submitting your approved tuition assistance voucher authorized by the Navy College Program to

[email protected]

or to your assigned academic advisor.
Schedule an in-person or virtual appointment today and visit our university website and social media to find out more about our extensive options built for you.
Academic Programs at UIU-NAS Meridian
The UIU-NAS Meridian center offers day, evening and weekend classes in a wide variety of undergraduate and graduate degree programs. You can also blend your degree plan with online and self-paced courses that can travel with you as you serve your country here or overseas.
Select one of the UIU-NAS Meridian programs below to explore that area of study.
Associate Degrees
Bachelor's Degrees
Master's Degrees
*Master's degrees are available online at this location. MBA is available online and face-to-face.
Academic Support
Get the support you need for successful studies through tutoring or accommodations for a disability.
Shorter Sessions with Focused Schedule
UIU's unique Two-at-a-Time course schedule helps you focus on your studies. You only need to take two classes during each 8- or 6-week session, which helps you concentrate and excel. UIU gives you access to courses year-round, so you can complete your degree on your schedule.
2022-2023 Academic Year
Easily Transfer Credits with JST
UIU accepts the Joint Services Transcript (JST) to help you earn college credit from your prior military training and education or professional experience.
If you've taken college courses before, UIU makes it easy to apply those credits to your degree even if it's been several years since your last class. We accept up to 90 credits from four-year schools or 78 credits from two-year schools.
The university also partners with several community colleges around the country to make the transfer process even smoother.
Students transferring from a UIU partner school may qualify for a transfer scholarship!
Admissions and Aid
When you're ready to apply to UIU-NAS Meridian, we'll help you navigate the admissions and financial aid process. UIU-NAS Meridian accepts all military and veterans aid and offers military tuition grants.
Free Transcript Evaluation
Are you curious about how your previously earned credits will transfer into a UIU degree? We'd love to help!
Contact UIU-Meridian
255 Rosenbaum Avenue
Classroom #258 and Office #246
Meridian, MS 39309
Phone: 601-679-8898
Email: [email protected]
Office Hours
8:15 AM - 4:30 PM Monday-Friday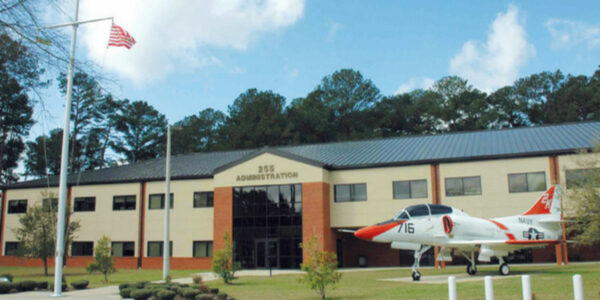 Book a Virtual Appointment Today!