Each year Upper Iowa University attends the Iowa State Fair, where we connect with alumni, students and fans. While 2020 was a little different than the typical booth experience, we still found a way to connect with hundreds of future and current Peacocks.
Thank you to everyone who participated virtually – whether you signed in as an alum, registered for the free classes and tuition or purchased from the UIU Campus Store – you helped make this year's online event a great success. Don't forget to watch for us next year in the Varied Industries Building at the 2021 Iowa State Fair.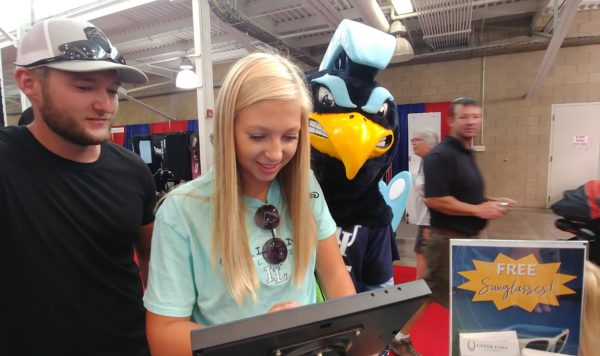 One Year Tuition Award Winners
For over a decade, UIU has given prospective students the chance to sign up for the opportunity to win a free year of tuition. It has been wonderful knowing that we have been able to change lives with this gift of giving. Congratulations to this year's winners: Sarah from Murdock, Nebraska, and Ryan from Sanger, Texas.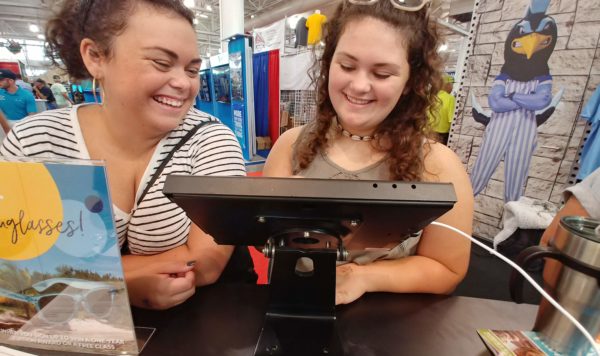 Daily Class Award Winners
In addition to our two tuition award winners, UIU gave away a free class during each day of the fair. That's 11 winners total! This special offer can be used for an undergraduate or graduate course at any of our education centers and online. The opportunities are endless! Congratulations to this year's winners: Kristen, Lime Springs, Iowa; Kacey, Sumner, Iowa; Nicholous, Hoffman Estates, Illinois; Lillian, Des Moines, Iowa; Amy, Independence, Iowa; Kayla, Allison, Iowa; Lynne, Vinton, Iowa; Olivia, Waterloo, Iowa; Maria, Traer, Iowa; Jayden, Aztec, New Mexico; Ashley, Cedar Falls, Iowa.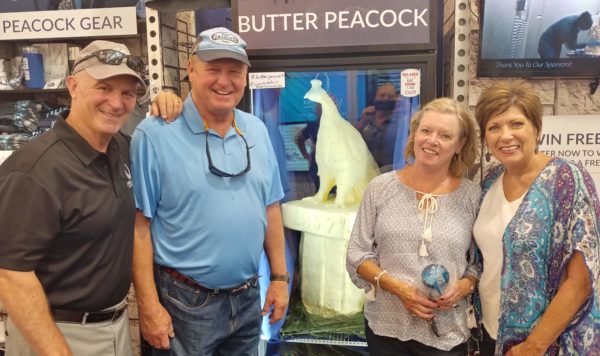 Alumni Winners
The UIU Alumni Office loves connecting with you! We do our best to keep you informed of University events, reach out with alumni news, help connect you to former classmates, take advantage of exclusive alumni perks and make you aware of special alumni opportunities. Thank you to everyone who signed in to participate in this year's Virtual Iowa State Fair Booth. Congratulations to this year's alumni winners: Brandon Friedlein, Lawrence Mulholland, Grace Robbins, Carol Zieser, Laine Fitzgerald, Arlyce Diddy, Stewart Dalton, Lucas Mochal, Shannon Jacobsen, Darla Butikofer and Melanie Jencks.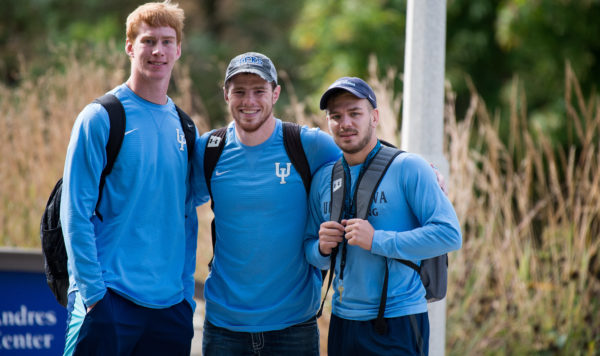 It's not too late to grab your Peacock gear!
The UIU Virtual Iowa State Fair Booth may be over, but UIU's online Campus Store is always open! Be sure to view the great selection of Peacock gear all year round at uiu.shop.edu. This year, we were able to take a sneak peek into what the store offers through our daily giveaways. Congratulations to this year's Facebook participation winners: Stephanie Rios, Melissa Lindquist Grimes, Lisa Secor, Renee Craddock, Melissa Shea, Ashley Welter, Shendrell Stewart, Doug Rucker, Julie Adams, Christine Dewater and Gene Edelen.
Why UIU?
13
:

1
Student to faculty ratio means small class sizes and one-on-one time with instructors
94
%
UIU graduates employed or continuing their education within 6 months of graduation
#1
Helpful, caring staff are there for you from start to finish.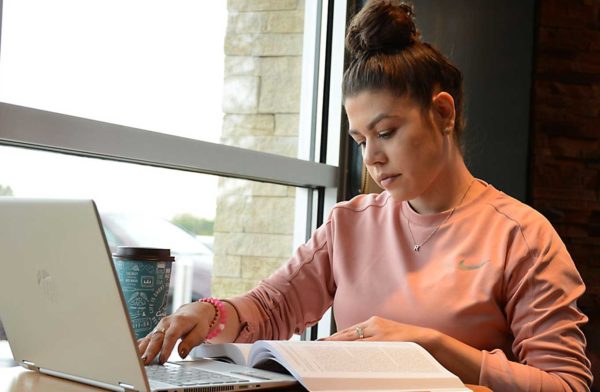 Convenient Scheduling and Options
UIU students have the advantage of focusing on fewer classes at any one time with our distinctive Two-at-a-Time Schedule. Attend our campus in Fayette, Iowa, one of our 21 education centers in eight states, our celebrated online program, or our self-paced program – or combine any of these into the perfect schedule for your needs and lifestyle.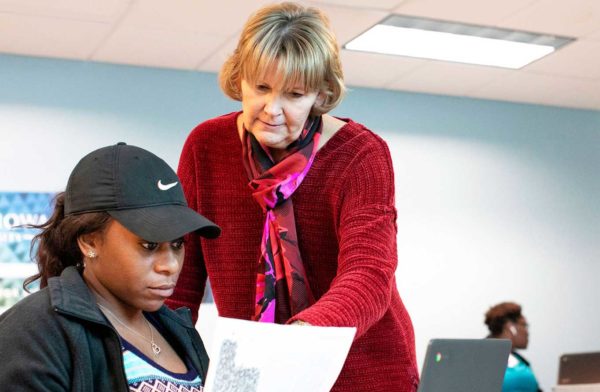 Expertise
UIU, a private, nonprofit university founded in 1857, has been offering excellent and innovative academic degree programs online since 1999 and through distance education since 1973. Our faculty have real-world experience and are experts in the fields they teach.