Shelby Kaura, Ph.D.
Associate Professor of Human Services (2007)Department of Psychology & Human Services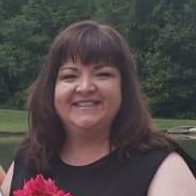 B.A., Iowa State University
M.S., Iowa State University
Ph.D., Iowa State University
Psychology and Human Services are two of our largest majors across the university. Whether you are planning to go into direct practice helping individuals, families, or communities, or you have plans to further your education by attending graduate school, you will find many opportunities within both the Psychology and Human Services programs. Our graduates have gone on to obtain master's and doctorate degrees in Social Work, Counseling, Art Therapy, Clinical Psychology, Counseling Psychology, Public Administration, and many other areas of professional practice. Our students learn from top-notch instructors with years of experience working in the field and they bring that experience into the classroom and share it with you.