Kathleen Jones-Trebatoski, Ph.D.
Assistant Professor of Counseling (2022)Master of Science in Counseling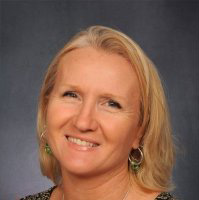 B.S.,University of Wisconsin
M.A., Texas A&M University – Corpus Christi
Ph.D., Texas A&M University – Corpus Christi
Dr. Kathleen Jones-Trebatoski has over 30 years' experience in the area of mental health counseling, university lecturing at the Master's and Doctoral level, and community services. As a Licensed Professional Counselor-Supervisor, she oversees a thriving private practice, including supervision of Interns and community consultation. While directing this effort, she is personally responsible for a number of mentorships on national, regional, and local levels. 
In addition, Dr. Jones-Trebatoski manages both Pro Bono counseling sessions and workshops in her community churches. She had provided free group workshops in her community after Hurricane Harvey. Her area of expertise is a focus on wellness and stress management.  She is currently working on developing a nature wellness clinic. She had also introduced Animal Assisted Therapy, a free community youth counseling program that involved the use of certified animals into the counseling process.
She also served as an advocate within her community. These include Parent and Professional Training Regional Workshop in Corpus Christi (2010): Presented by Coastal Bend Autism Advocacy, Inc.  She had served as a member for on Human Right's Boards for individual with intellectual disabilities for 15 years. She was one of the founding board members in her community for the Coastal Bend Public Forum on Domestic Violence, at times acting as the liaison to community mental health practitioners.
Dr. Jones-Trebatoski is also involved in professional organizations. She has served on the numerous organizational committees: European Branch of ACA; American Counseling Association, Texas Counseling Association, Texas Association for Counselor Education and Supervision, and the Gulf Coast Counseling Association. She had served 3 years as a Chi Sigma Iota Board member. She has been nominated and won various counseling awards at the national and international level.
Dr. Jones-Trebatoski received her doctorate degree from TAMU-Corpus Christi. Her credentials include: National Board for Certified Counselors, Texas State Board of Examiners of Professional Counselors, National Certification of Marriage Therapists, and American Society of Clinical Hypnosis