Suite-Style Living
Suite-style housing is one of our primary living areas for upperclassmen. It consists of three South Village buildings that are three stories high and host approximately 30 students per floor. South Villages II and III also feature a kitchenette. All floors feature laundry facilities and a community kitchen. These buildings are shared by men and women.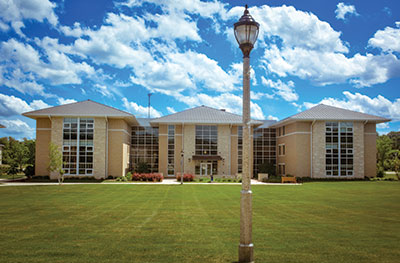 South Village
Amenities
Laundry
WiFi
Computer Lab
Kitchenette in South Village 2 and 3
Each South Village Floor
Laundry Facilities
Community Kitchen
Floor Plan for Four-Person Suite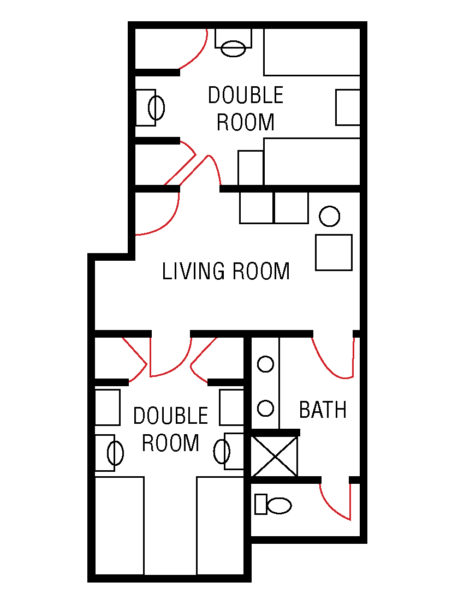 Additional Information, Photos, and Video
Room and board costs are available on our Tuition/Costs page.