Student Philanthropy Council (SPC)
Picture yourself making a difference & Inspire a tradition of giving at UIU
Become an SPC Leader
The Student Philanthropy Council (SPC) is a volunteer student group serving as philanthropic ambassadors for UIU. Their goal is to inspire a tradition of giving among students. Working closely with the Alumni Office, they organize student-led fundraising (and friend-raising) projects with the highest level of integrity, professionalism and UIU spirit. All Fayette Campus students are welcome to serve as a leader.
To show your support of the SPC with a contribution, visit uiu.edu/give and select the designation "Student Philanthropy Council." 
Big Thanks to our Generous Student Donors!
Current as of 3/13/23
Carolina Abella
Addyson Alber
Shaun Alexander
Kaden Anderlik
Jordan Baumler
Izzy Bergsbaken
Tricia Bleile
Erin Bolzak
Abby Breuer
Hannah Bridgewater
Logan Brown
Abby Buckman
Carson Cajuste
BJ Calmese
Alex Carmichael
Sadie Carpenter
Ari Charles
Genna Chenoweth
Reagan Church
Brenden Coffindaffer
Jacob Daniel
Elizabeth Daufeldt
Owen Davison
Kevin Dennis-Moncada
Dalton Dibert
Ashley Donovan
Kylie Doty
John Ebaugh
Abigail Esparza
Allyson Franke
Nathan Goranson
Matt Hall
Carter Harris
Michael Heck
Colton Heintz-Kuderer
Israel Hernandez
Deanna Hopkins
Andrew Hopper
Mia Huberty
Rose Hudson
Destiny Hughes
Spencer James
Nevaeh James
Chloe Jarosz
Carley Jeanes
Sam Jessie
Emma Johnson
Brady Johnston
Kat Kazluski
Kayla Kelly
Emily Knickerbocker
Brooke Knutson
Emily Kono
Brady Krupa
Cody Lawrence
Brady Leonard
Colby Lopez
Cameron Lopez
Chase Luensman
Kiana Maghanoy
Reese Martin
Kassidy McCusker
Rylee McGonigle
Angelina Monfrey
Matthew Moore
Michaela Morgan
Molly Mulhern
Tate Murty
Tyler Nielsen
Margaret Nielsen
Nora Nouhaili
Melissa Oberlander
Joanna Olstad
Marcus Orr
Martha Pace
Bradley Pavon
Laila Pelds
Becca Peterson
Elyse Rios
Eric Roberts
Nolan Ross
Alli Schaffer
Dalton Schams
Taylor Sedam
Jordan Sekafetz
Serah Shafer
Ellya Mohd Shaferi
Jayden Shaw
Mandi Simmons
Laith Smith
Ryan Steffen
Callie Taylor
Rae VanMilligan
JJ Vargas
Kayla Veto
Amber Wagner
Belle Wagner
Elaina Wall
Macey White
Leah Willenbring
Lashelle Woods
Raphael Xavier
Kasey Zabloudil
Jordan Zarate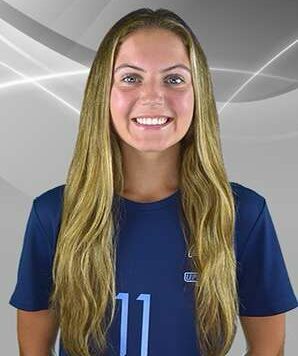 Katrina Kazluski
Hi my name is Katrina Kazluski, but I go by Kat. I am from Poplar Grove Illinois, and am on the women's soccer team here at Upper Iowa. I'm also in the Sorority KZT and am Majoring in Biology. I wanted to join the SPC to help support the longevity of this club and provide students the opportunity to express their ideas on ways to better campus.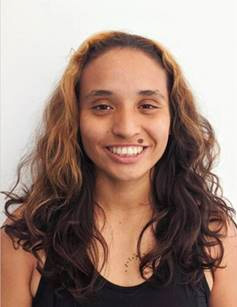 Jordan Zarate
Hi my name is Jordan Zarate, I grew up in Hilo, Hawaii and I'm an Exercise Science & Sports Studies major with a minor in Psychology here at Upper Iowa. After graduating I plan to continue my academic career, getting my Masters in Athletic Training. Here at Upper Iowa I work in Student Life and am a Resident Assistant here on campus. Along with that, I am on the women's soccer team as well. I chose to join the SPC to help make the school better not for just current students, but for future Peacocks as well.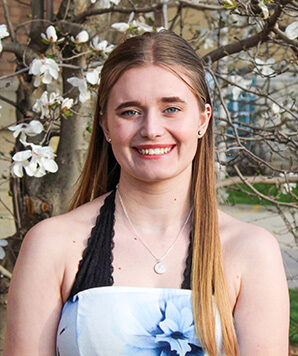 Marlie Delever
Hi, my name is Marlie Delever. I'm from Grand Mound Iowa, and I am majoring in Graphic Design with a minor in Art. After graduation, I plan on going into advertising. On-campus I'm also involved in the Sorority BTQ and work in the mailroom. I'm joining SPC because I love being a student here and only want to see the campus grow!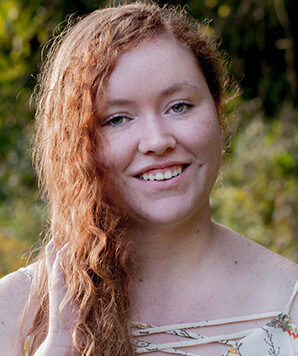 Abbie Brainard
Hello! My name is Abbie Brainard. I am from Waukon, Iowa, and am a Senior at UIU this year. I am a triple major in Art, Psychology, and Graphic Design with plans of going to grad school to become an Art Therapist. I chose to join SPC because I come from a small community and they have my whole heart, I love to help them in any way I can. Aside from SPC, I am also in BTQ (sorority), Art Club, Psychology Club, and I am an RA.