Alumni Events
…where all Peacocks are VIPs!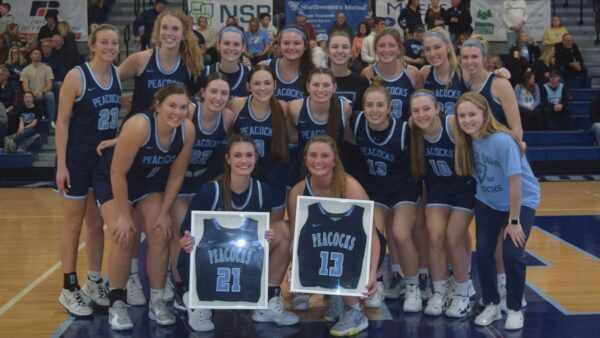 Men's & Women's Basketball Alumni Weekend | Friday & Saturday, January 27-28
Two days jam packed with shootarounds, socials, Peacock games and alumni recognition. Click below to RSVP and view the complete weekend schedule!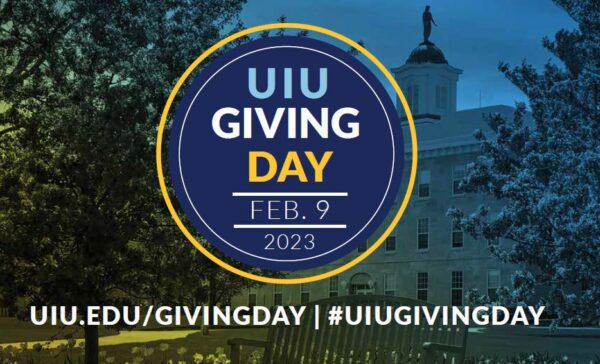 UIU Giving Day | Thursday, February 9
Upper Iowa University is excited to host its annual Giving Day. Mark your calendars and lets make a BIG difference for UIU!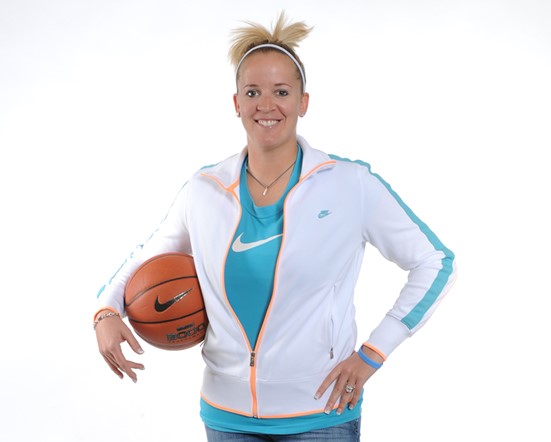 "Women's Day" Dinner Program | Saturday, February 11
UIU Athletics is pleased to host "Women's Day" featuring a dinner program with keynote speaker, Lyndsey Fennelly. $35 ticket includes admittance to social hour, dinner and presentation.
UIU Student Center Ballroom
605 Washington St.
Fayette, IA 52142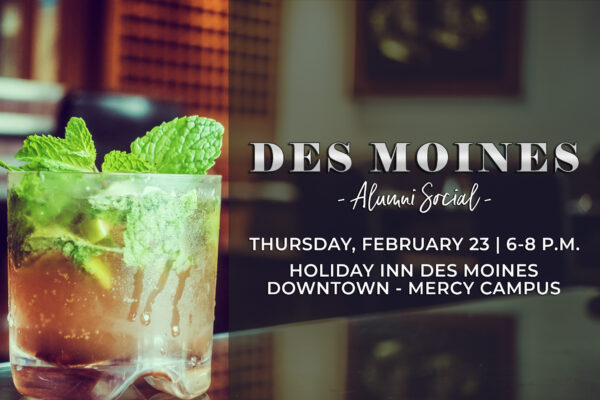 Alumni & Board of Trustees Mixer | Thursday, February 23
All are invited to mix and mingle with your Peacock family from 6-8 p.m. Enjoy complimentary hors d'oeuvres and a cash bar. RSVPs are appreciated. The UIU Board of Trustees would love see you there!
Holiday Inn Downtown – Mercy
1050 6th Ave
Des Moines, IA 50314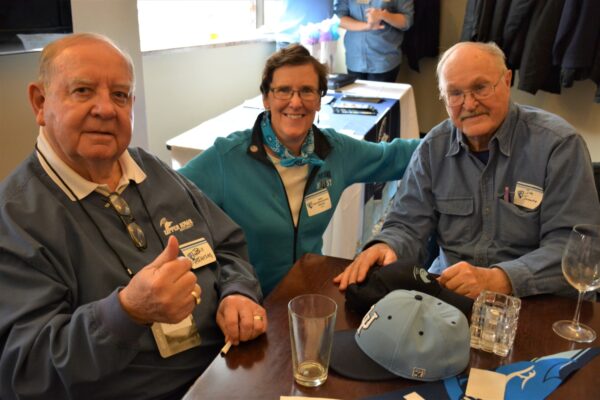 Alumni Social + National Wrestling Championships | Friday, March 10
The UIU Athletics Department is excited to host the NCAA Division II Wrestling Championship at the Alliant Energy PowerHouse in Cedar Rapids, Iowa on March 10-11, 2023. In conjunction, all are invited to the Alumni Social. Enjoy complimentary refreshments in the company of your Peacock family!
DoubleTree by Hilton (350 First Lounge)
350 1st Ave. NE
Cedar Rapids, IA 52401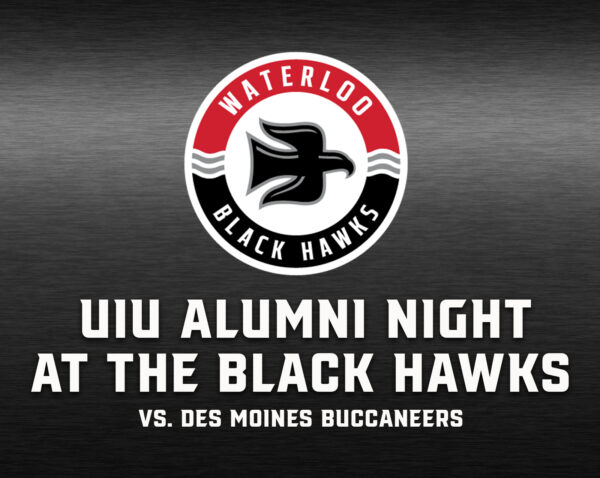 Alumni Night at the Black Hawks | Friday, March 24
Guests may enjoy a private seating area to mingle with fellow Peacocks and have a front row to seat to all the ice hockey action as the Black Hawks battle the Des Moines Buccaneers. So grab a friend or plus one, and we'll see you on the ice! UIU Spirit attire is strongly encouraged. RSVP is required.
Young Arena
125 Commercial St.
Waterloo, IA 50703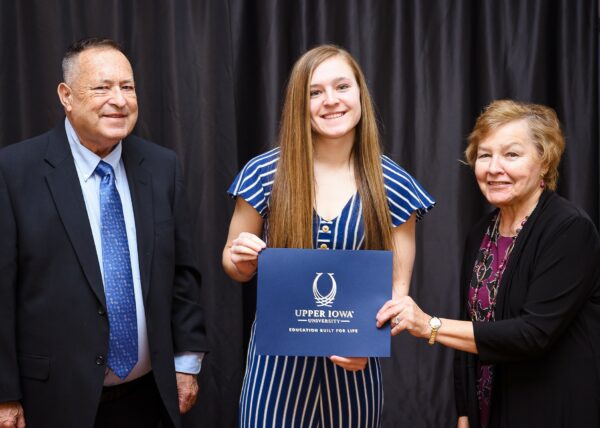 Honors & Awards Banquet | Saturday, April 1
We look forward to recognizing our student scholarship recipients and thanking donors who made these awards possible. Registration begins at 4:15 pm with dinner and program at 5 p.m. Many more details coming soon!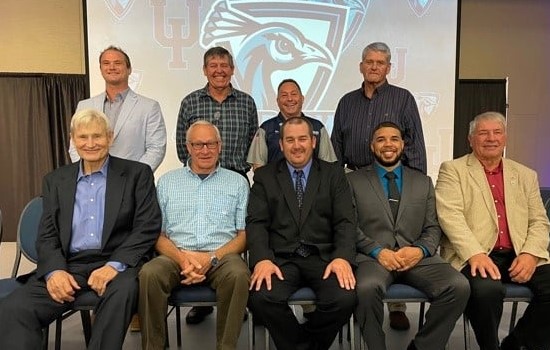 Wrestling Legends Dinner | Saturday, April 22
Peacock Wrestling is slated to host their annual Legends Dinner on Saturday, April 22, 2023 with the social hour kicking off @ 5:30 p.m. The Dinner Program will follow @ 6:30 p.m. Join us as we celebrate the 2022-23 wrestling season!
UIU Student Center
Fayette Campus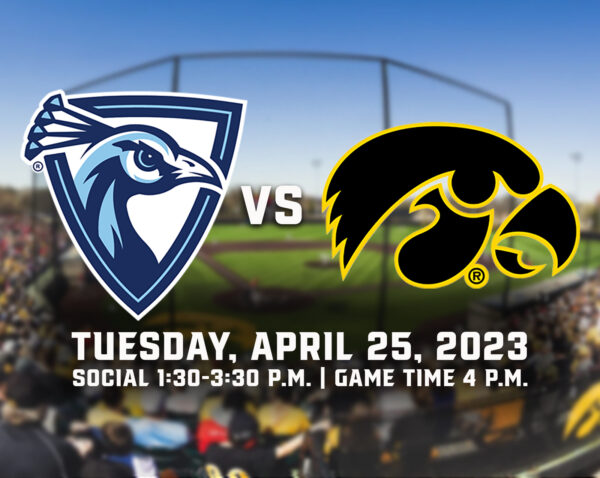 Alumni Tailgate | Tuesday, April 25
Peacock Baseball is taking on the University of Iowa. Don't miss this exciting match-up against Hawkeye's Head Coach, Rick Heller '86 (former UIU Baseball Head Coach.) Tailgate will take place at 1:30 p.m., prior to the 4 p.m. game.
Vine Tavern & Eatery
330 E Prentiss St.
Iowa City, Iowa 52240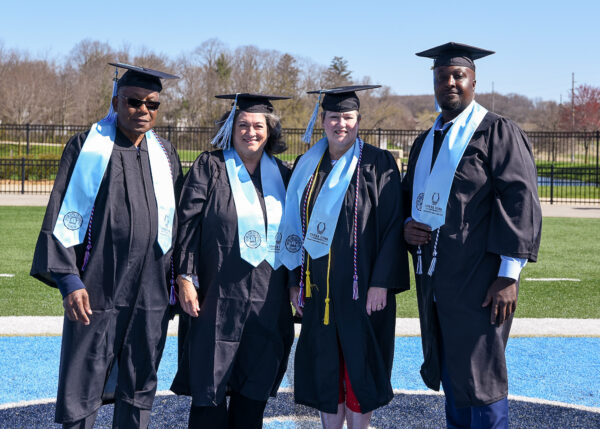 "Second Chance" Commencement | Saturday, May 6
The Alumni Association is proud to offer Second Chance Commencement to any alumni who were
unable to attend their own commencement ceremony—no matter the reason! Respective "graduates" will be recognized alongside the Class of '23 during UIU Commencement on May 6 at the 2 p.m. ceremony.
Registration is required by February 28. Cost is $50 and includes regalia and a diploma cover to keep.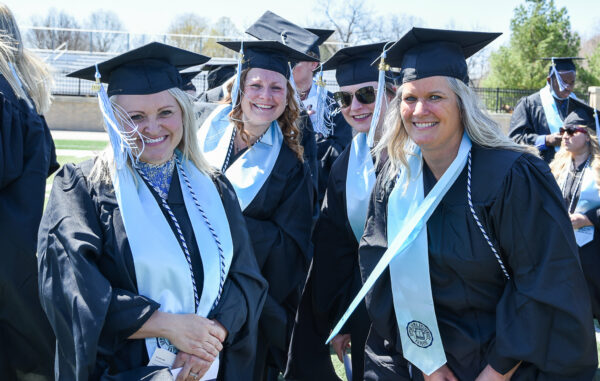 New Alumni Graduate Reception | Friday, May 5
All alumni, soon-to-be graduates, and Second Chance participants are invited to our reception. Enjoy refreshments learn about the best ways to stay connected to UIU long after Commencement day.
Alumni House
513 Union Street
Fayette, IA 52142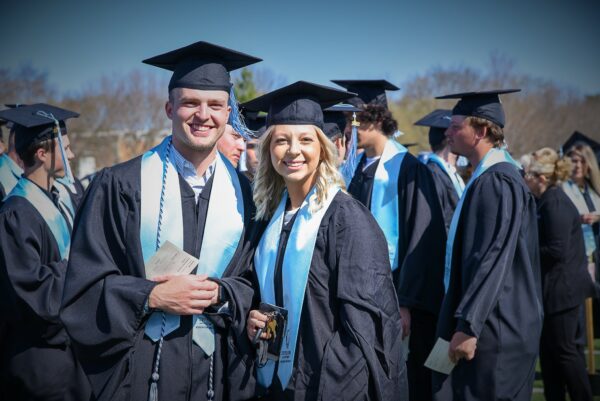 UIU Commencement | Saturday, May 6
We are looking forward to congratulating our newest alumni! Two ceremonies will be held at 10 a.m. and 2 p.m. and all are invited to attend this momentous events at Harms-Eischeid Stadium, Fayette Campus. Rain location is Dorman Gymnasium.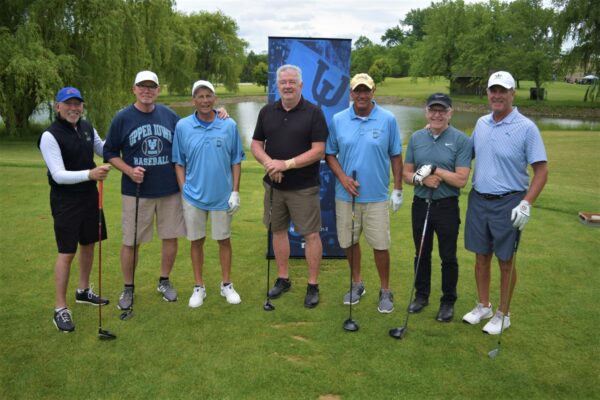 Peacock Classic Golf Outing | Friday, June 9
Save the date for the Annual Peacock Classic! All are welcome to golf and/or sponsor this awesome event.
Many more details will be shared soon.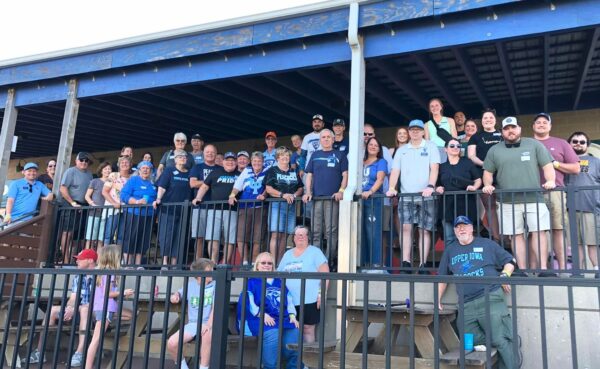 Alumni Night at the Kernels | Thursday, June 15
This event has become an alumni favorite! Baseball, food, drinks, sunshine and all of your Peacock friends – what's not to love? More details coming soon.
Veterans Memorial Stadium
950 Rockford Rd. SW
Cedar Rapids, IA 52404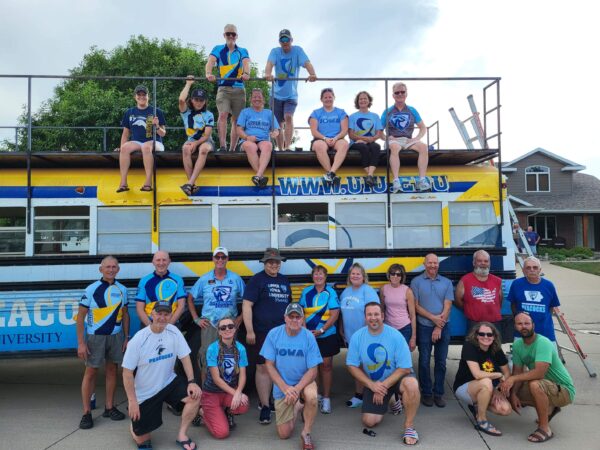 Team Peacock rides RAGBRAI | July 22-29
The Register's Annual Great Bicycle Ride Across Iowa (RAGBRAI) is the oldest, largest, and longest bicycle touring event in the world. Team Peacock will be making this historic trek across the state of Iowa July 22-29, in celebration of RAGBRAI's 50th anniversary.
Registration deadline is February 28th!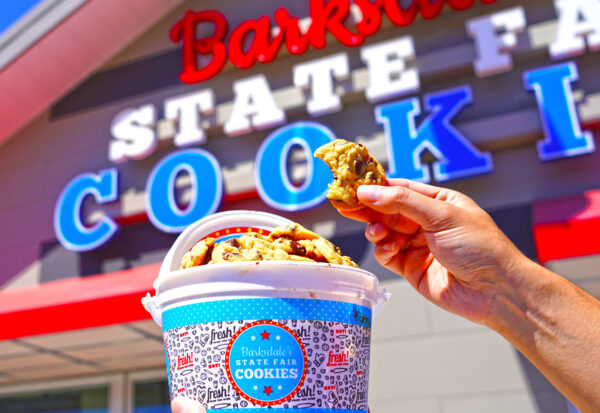 UIU at Iowa State Fair | August 10-20
Upper Iowa University is proud to have a booth at the Iowa State Fair. It's a great way to connect with potential students, say hello to alumni and promote the University to all fair-goers. Alumni – be sure to stop by for your free gift!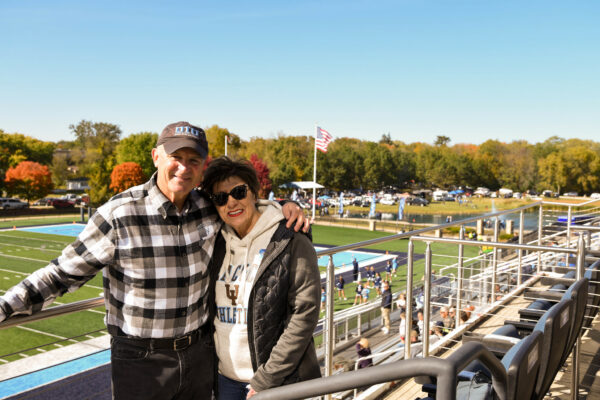 UIU Homecoming 2023 | October 9-15
Make your way to Fayette Campus for this incredible week. Fun-filled events and activities will be announced soon. For now – save the dates and reserve your lodging.
Highlights
Past Event Photos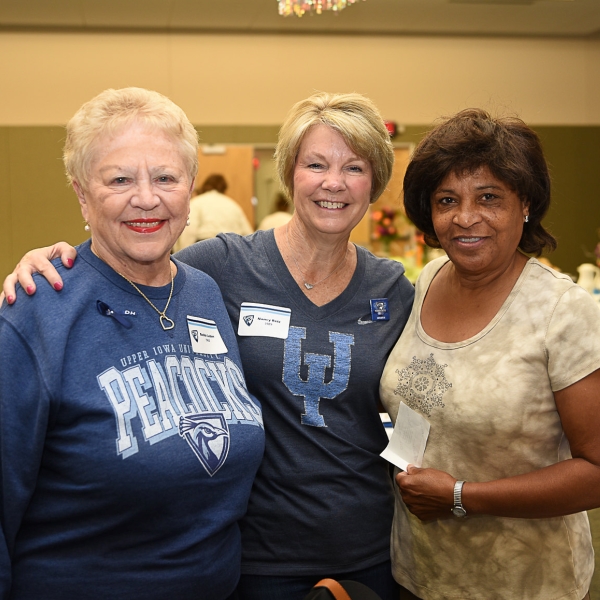 How Was Your Experience?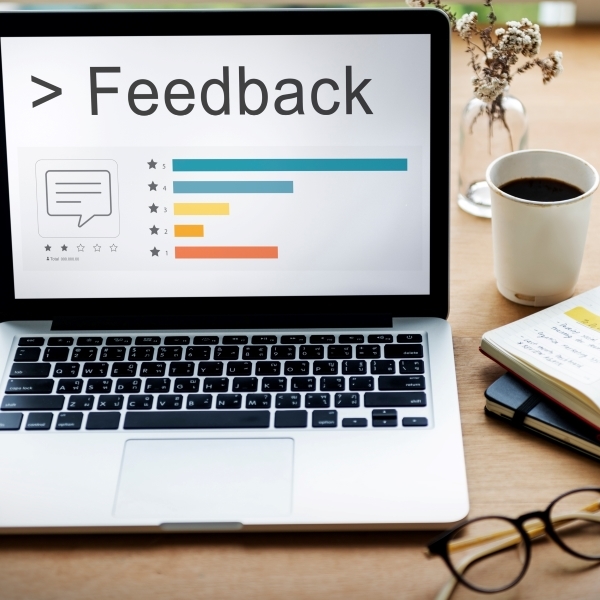 Have a Future Event Idea?