Financial Aid
Scholarships, Grants and Loans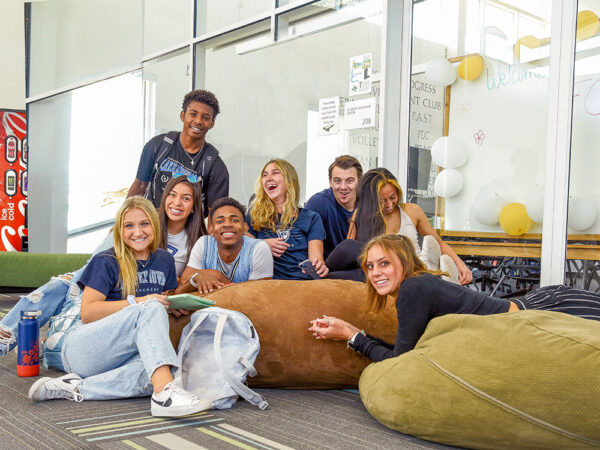 Lower Tuition for Fayette Campus!
Upper Iowa's Fayette Campus tuition & fees are $19,475—one of the lowest priced private, nonprofit institutions in Iowa.
Frequently Asked Questions
File Completion Process Questions
What's Net Partner? The online UIU Financial Aid portal where all of your financial aid information is maintained. The portal is separate from myUIU.  
How do I access my Net Partner? Access Net Partner.  
How do I log into my Net Partner? You will be assigned a student ID number. If you are a first-time user, please see below. Once logged in, you will be asked to create a password.  
How do I accept/decline my awards?  
Menu Tab

 

Accept Awards

 

Accept/Decline awards

 
What other documents are needed to complete my file?  
Where are these documents located? 
Why are my awards not showing? Verify that you are in the correct award year in the top right corner and ensure that all documents have been received by the Financial Aid Office. 
Verification Process Questions
What is Verification? Verification is a process used to confirm that the information you provided on your Free Application for Federal Student Aid (FAFSA) is accurate. Students are selected at random for this process by the U.S. Department of Education.  
Where do I find the Verification Forms? The Verification documents you will need can be found on your Net Partner.  
How can I avoid delays in verification processing? Submit all requested documents in a timely manner. Make sure all appropriate parties have signed the documents.  
Will I still get my financial aid if I have been selected for verification? Yes, but not until your financial aid file is complete and all documents have been submitted and processed.  
What is the IRS Data Retrieval Tool (DRT)? The data retrieval tool allows for your tax information to be imported into the FAFSA. By utilizing this tool, you may be able to expedite the completion of your file.  
What is the difference between a Federal Tax Return Transcript and a Federal Tax Return? 
A 

Federal Tax Return

 is the 1040, 1040A, or 1040EZ, which may include schedules and additional supporting forms you or your tax preparer filed with the IRS. 

 
A 

Federal Tax Return Transcript

 is an itemization of your tax return as it was originally filed with the IRS. The tax return transcript can only be obtained directly from the IRS and is used to verify the information submitted on your FAFSA. 

 

Only the Federal Tax Return Transcript will be accepted for the verification process. This is a requirement by the U.S. Department of Education. Federal Tax Returns do not meet this requirement. 

 
How do I get a copy of my tax return transcript? A tax return transcript is located on the IRS website.  
What if I file an amended tax return? If you have filed or will file an amended tax return, you will need to provide UIU with a physical signed copy of both the original tax return as well as the amended return (IRS Form 1040X) filed with the IRS.  
What if I didn't file a Federal Tax Return? Even if you were not required to file taxes, you may have earned income and a W-2 may be requested. Or, you may be required to provide the 4506-T Verification of Non-filing tax status. 
Vouchers are sent to your UIU school email 
Eligible students can expect to receive the voucher approximately 3 weeks prior to the upcoming session 
To be eligible to receive a book voucher before the semester/session begins, you must meet ALL of the following criteria:  
You must be accepted to Upper Iowa University (UIU)

 
You must have a FAFSA on file with UIU

 

Your financial aid award amount for the semester/session must exceed all institutional charges 

 

You cannot have any Financial Aid documents outstanding (e.g. verification documents, loan limit awareness, etc.) 

 

You must be meeting Satisfactory Academic Progress (SAP)

 

You must be registered at least half-time

 
Fayette students who meet the above criteria are eligible for one book voucher up to $750 per semester, depending on the amount of excess aid available.  
Center and Online students who meet the above criteria are eligible for one book voucher up to $375 per session, depending on the amount of excess aid available. 
Note: Book vouchers expire the Sunday after the first week of classes each session.
Order Your Textbook Barnes & Noble College 
To make a payment or view your student account, please log in to your myUIU portal/account.
Allows students to assign specified individuals to view account information. By granting these permissions, the assigned individual(s) would be allowed to inquire about a student's account on the student's behalf.  
To grant another individual permission to view your financial and/or academic information: 
Login to your myUIU account

 

Click on the Academics Tab

 

Click on the Student Forms on the left

 

Click on Set FERPA Permissions

 
For additional instructions, view the Granting, Changing, or Rescinding Your FERPA Permissions document.