Transfer Admissions
Finish strong when you finish your degree at UIU.
Fayette Campus Students
Get more information on scholarship eligibility, learn more about the campus, and explore academics on your way to admissions.
Online / Center Students
Read about the requirements for admission, see what financial aid options are available, and start your educational journey with personalized resources.
Undergraduate Transfer and Admissions Guidelines
Find out what you need to successfully transfer credits and apply to UIU as an undergraduate student.
If you have credits from another college, our generous transfer credit policy means you can likely apply many of those credits to your degree program at UIU.
You may transfer:
Up to 78 credits from an accredited two-year college
Up to 90 credits from a four-year college
Credits earned through CLEP, DSST, Excelsior College and ACT-PEP examinations may also transfer to Upper Iowa University if they have been evaluated by the American Council on Education (ACE).
Some transfer credits may also be applied to elective courses at UIU.
Upper Iowa University accepts associate in art (AA) or associate in science (AS) degrees with a liberal arts core as fulfillment of the general education requirements. We also accept associate degrees with a major in nursing from registered nurses (must have current license) as fulfillment of its general education requirements. Prerequisites are not waived.
Limitations
There are a few limitations to acceptable transfer credits. UIU cannot accept:
Any more than nine semester credits from Exercise and Sport Studies (EXSS) activity courses, including transcripted intercollegiate athletics
Any credits from courses identified by Upper Iowa University as remedial or developmental level (except for articulated intensive English credits from partner institutions)
Any more than 30 semester credits from one-year occupational diploma programs
Any transfer credits to apply toward UIU senior projects (for regional center, online, self-paced degree and international students only)
Transfer of Credit Requirements
For your credits to transfer to UIU, they must meet the following criteria:
Completed at institutions of higher education that are regionally accredited or accredited by an agency recognized by the U.S. Department of Education office of Post-secondary Education (USDE-OPE) or by the Council for Higher Education Accreditation (CHEA).
Course work completed at an institution with a formal UIU articulation agreement will be transferred following its set articulation guidelines.
Course work from other accredited institutions without a formal articulation agreement will be transferred to meet degree requirements based on faculty recommendations.
Course work completed at institutions that fail to meet these criteria will not be accepted as transfer credits to Upper Iowa University.
Your Grades from Transfer Credits
Transfer grades lower than a C- will not be accepted.
Grades earned in courses accepted for transfer will appear on your UIU transcript, and the credits earned will count toward the total number required for graduation. However, grade points earned at other institutions are not transferred into your cumulative grade point average (GPA) at UIU. Grade points are included in calculating your major/endorsement GPA.
Transfer Credits from Community Colleges
Upper Iowa University has partnered with many community colleges across the U.S. to ensure that your credits transfer smoothly to UIU through articulation agreements.
See if your community college is one of our partners.
In the time before you transferred to UIU, you were gaining valuable experience that we believe should count toward your education. That's why UIU also lets you earn up to 30 credits for your prior learning experience.
Before you qualify for experiential credits, you must be accepted for admission and registered for at least one course through Upper Iowa University. Fees for experiential learning credit are $60 per semester credit.
To apply for experiential credits, you will need to complete an Experiential Learning Portfolio. This portfolio helps present your achievements and learning outcomes and will be evaluated by UIU.
Credits for Law Enforcement or Fire Science Training
You can also earn credit toward your UIU degree for training you have completed in law enforcement or fire science.
You will need to submit documentation of law enforcement or fire science training completion to Upper Iowa University for evaluation. A maximum of 30 semester credits can be earned through a combination of portfolio and law enforcement or fire science credits. There is a one-time evaluation fee of $200.
Whether you are currently active duty or a veteran, you can also earn credit toward your UIU degree for completing military or other formal training.
The training must be recommended by the American College on Education (ACE) and verified by an official AARTS, CCAF or SMART transcript, DD214, DD295, or copies of certificates.
Up to 78 lower-division semester credits and an additional 12 upper-division semester ACE-evaluated military credits may be transferred. That allows you to transfer a maximum of 90 semester credits toward the 120 semester credits required for graduation. Experiential learning credit may be used to satisfy the upper-division credit requirement for graduation. However, education course credits may not be earned through experiential learning.
Even with military credits and any other experiential credits, you must complete a minimum of 30 semester credits of course work through UIU for a bachelor's degree. Military training and experiential learning credits do not apply to the 60 graded credits needed to graduate with magna or summa cum laude honors.
A portfolio is not required, and there is no transcript fee.
Learn more about the admissions process and requirements for military and veteran students.
In some cases, you may earn credits by testing out of some course work. This is done by taking College Level Examination Program (CLEP), DSST, Excelsior College and/or ACT-PEP examinations. There is a minimal testing fee.
As these exams fulfill very unique requirements, you should first contact your admissions counselor to determine which exam makes the most sense for your degree plan.
Transferring as an International Student
Upper Iowa University accepts transferred course work from:
International institutions that are approved/registered by their country's Ministry of Education or other national educational governing body as reviewed and approved by UIU
International institutions where transcripts for individual students are reviewed and evaluated by an approved foreign credential evaluator's service and approved by UIU
Learn more about the admissions process and requirements for international students.
Credits through Corporate Partnerships
Several corporations offer their employees special benefits when taking courses at Upper Iowa University.
All benefits apply to all types of classes at UIU. However, corporate partner tuition grants apply only to programs offered at UIU regional education centers or as online or self-paced distance learning.
See if your employer is one of our partners.
Required Documents for UIU Undergraduate Application
To apply to UIU as an undergraduate transfer student, you'll need to submit the following documents:
A completed application for admission—apply online to waive the application fee
Official transcripts OR official reports for advanced placement from each college and university you previously attended
Official transcripts must be sent directly from the granting institution. They must not pass through your hands.
Official transcript of your high school record (if seeking admission as a freshman). Any of the following documents are acceptable:

Official high school transcript
Official GED certificate or score report
Evidence of a passing score on tests recognized by the state, such as the High School Equivalency Test (HSET) or the Test Assessing Secondary Completion (TASC)
Official college or university transcript that lists your high school graduation date
Option for international students: Official transcripts verifying completion of secondary education

ACT or SAT scores (if seeking admission as a freshman)
DSST scores, if you don't have a previous high school or college transcript
Official proof of English proficiency (if English is not your native language)
Learn more about the admissions process and guidelines for undergraduate students attending UIU at our main campus, at one of our regional education centers or through our online program.
Graduate Transfer Guidelines
Review the guidelines you need to follow to successfully transfer credits and apply to UIU as a graduate student.
The master's degree programs at UIU will accept up to 12 relevant graduate credits. All credits transferred must be closely related to your program of study at UIU. The substitution of any transferred course for a core or emphasis course at UIU will be based on an evaluation of your exposure to equivalent subject matter.
Only graduate courses in which you earned a grade of B or above are eligible for transfer.
All graduate transfer credit is subject to review. Credit will be transferred only from institutions recognized by the U.S. Department of Education Office of Post-secondary Education (USDE-OPE) or by the Council for Higher Education Accreditation (CHEA) or from graduate-level coursework evaluated by the American Council on Education (ACE). Experiential learning without an ACE recommendation is not an option in the graduate program.
Transfer credit should be arranged at the time of application. Approved transfers of credit will be officially recorded after the student is accepted in the program and has completed at least one course with Upper Iowa University.
All requests for transfer of graduate credit must be submitted in writing to your graduate academic advisor at:
Advisor's name
Upper Iowa University
P.O. Box 1857
Fayette, IA 52142
Learn more about the admissions process and guidelines for graduate students at UIU.
Paying for College
Affordable Tuition
At UIU, it's our priority to deliver exceptional value through affordable tuition costs.
Financial Aid
Many transfer students are eligible for support through financial aid and grants.
Transfer Scholarship
We offer an instant scholarship just for transferring to UIU's Fayette campus.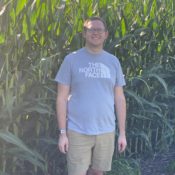 Cameron Frederick, '19
Public Administration; Master of Public Administration student
Online
I was intrigued by UIU's commitment to providing an Education Built for Life. I also knew a couple people that had transferred and took part in the online-center learning experience and were very successful.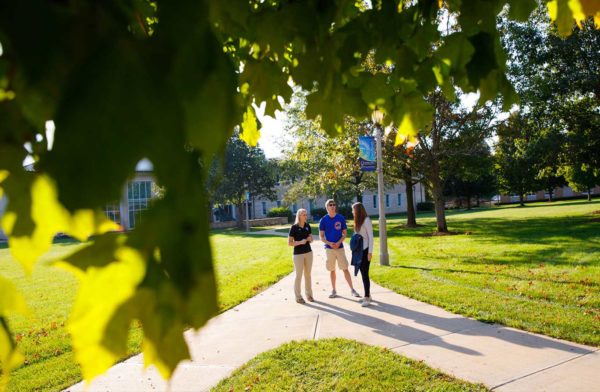 Visit Campus: On-Site or Online
Looking to join us at our Fayette campus? Come see where you'll be earning your degree and making lasting connections.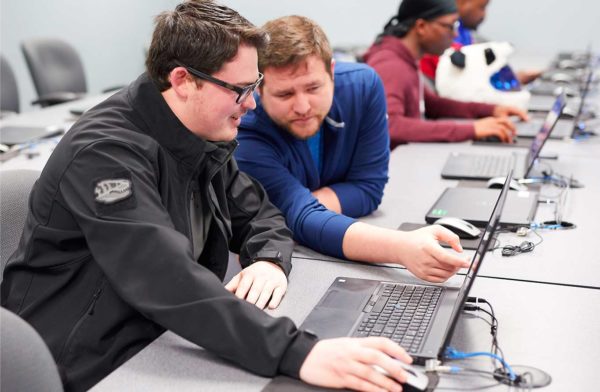 Academic Support
Get the support you need for successful studies through tutoring or accommodations for a disability.