Military Family Grant
Freedom to take classes whenever and wherever the service takes you
The Military Family Grant offers a $250 per credit hour tuition rate for undergraduate courses and a $325 per credit hour tuition rate for graduate courses to the spouses and dependents of all active duty, reserve, and National Guard service members.
Military spouses and dependents are often required to move to new locations, which can make it difficult to achieve your educational goals. To help keep you on track, UIU offers flexible and affordable educational opportunities. We offer face-to-face, online and self-paced learning opportunities to individuals located around the world (see our military locations). Members of the total military family can mix and match the style of courses to provide the best fit for their busy lives.
UIU's Military Family Grant is available for qualified spouses and dependents beginning in any of UIU's 6 start dates and is renewed annually with 'proof of status'.
For students to be eligible for the Military Family Grant, they must provide proof of military spouse or dependent status.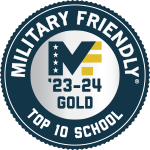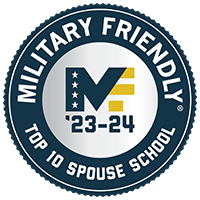 PREFERRED: Tuition Assistance Registration for Sponsor and Marriage License for spouses or Birth Certificate for dependents
OR DEERS Form 1172-2: Application for Identification card/DEERS Enrollment (DD Form 1172-2)
ALTERNATIVE for Spouse: Copy of Marriage License AND copy of Sponsor's Proof of Service (see list)
ALTERNATIVE for Dependent: Copy of Birth Certificate AND copy of Sponsor's Proof of Service (see list)
Proof of Military Status options:
– Authorized Tuition Assistance Form or GoArmyEd TA Registrations
– Copy of Military Orders with the Last Year
– Memorandum of Service
– Proof of Service Letter or Statement of Service
Military ID Cards are not accepted.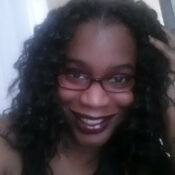 Nicole Okotcha
Human Services Major
I chose Upper Iowa because of their eight week cycles and because the online classes worked with my active family and work schedule. My family is a size of seven and we need all the coins we can hold on to. Using the UIU Military Family Grant allowed us to save money and finish my degree without having to take out multiple loans.
Online
Over 20 years of offering courses from a distance with our eight-week sessions and one six-week summer session.
Self-Paced
Programs with paper and web-based formats, when you don't have regular access to the internet, six-month courses with start dates each month.
Military Locations
Face-to-Face courses without leaving the installation: Fort Riley, KS, Fort Johnson, LA, New Orleans (Jackson Barracks), LA and Fort Sill, OK.