Explore Your Program
All Science Courses
See course descriptions for the classes you need for your All Science degree, as well as any general education requirements.
Academic Calendar
Keep up with your academic program's registration deadlines, session dates, holiday breaks and exam schedules.
Careers in All Science
This degree, when taken along with Teacher Education coursework, prepares you for a career as a middle school or high school science teacher for public and private schools.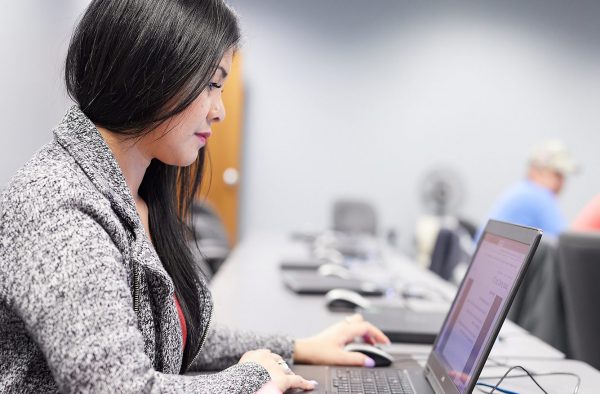 Convenient, Focused Scheduling
UIU All Science students have the advantage of focusing on fewer classes at once with the Two-at-a-Time schedule.
The All Science bachelor's degree program is offered through UIU's School of Arts and Sciences.
4
%
Projected growth in high school teacher jobs from 2018 to 2028. STEM teacher jobs are in even more demand.
$55,000
The average salary for a science teacher at a public school (source: BLS)
94
%
UIU graduates employed or continuing their education within 6 months of graduation.
Admissions
When you're ready to apply for your bachelor's degree in All Science, we're ready to help you every step of the way.
Related Programs
If All Science is not quite what you are looking for, consider training as a math teacher, or check out UIU's other STEM programs in mathematics and the biological and physical sciences.
Scholarships and Grants
Upper Iowa University juniors and seniors majoring in All Science with Teacher Certification are eligible for scholarships from $10,000-$22,000 per year.
The program covers the cost of attendance for 15 Upper Iowa University All Science majors, and prepares them to teach science in high-poverty, high-need, and rural schools in Iowa.
Learn more about the Noyce Grant
Video: Carter Harris on the Noyce Teacher Scholarship Program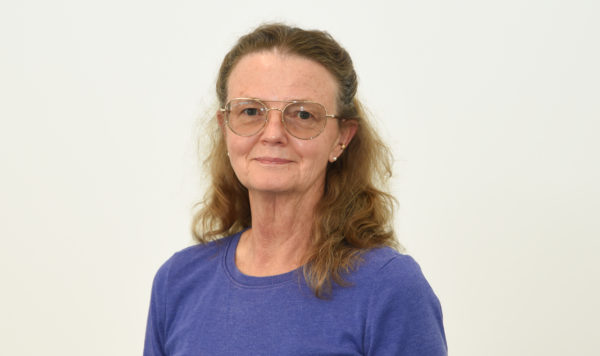 Faculty Spotlight
Katherine McCarville, Ph.D.
Delano Professor of Science - Professor of Geosciences (2005)
I work closely with students to develop their interests and strengths, and combine these with the new skills and knowledge they acquire, as they build their futures.
Frequently Asked Questions
Find the answers to students' most frequently asked questions about UIU's bachelor's degree in All Science. If you don't see the answer you need, contact us for help.
I'm interested in mathematics and physics, and possibly engineering. Is All Science for pre-engineering students?
We do not have a specific pre-engineering program, but we do have some degree programs, minors, and coursework selections that can help you prepare for an engineering career, and for an engineering degree either as a transfer student or as preparation for a graduate program in engineering.  The best way to find out about these alternatives is to declare a major in Mathematics, and work with your advisor to develop an individualized academic plan that best fits your goals.
I enjoyed PLTW (Project Lead the Way) and/or STEM studies in high school. Should I consider All Science?
A major in All Science is limited to students who intend to become schoolteachers.  Ask to talk with a faculty member from the GeMS (Geosciences, Geography, and Mathematical Sciences) Department to discover your options to study in STEM fields.  If your primary science interest is in biology or chemistry, you'll want to consult with a faculty member in that department for a more in-depth exploration of those areas.