The UIU Advantage
Trying to decide between a career in agriculture and business? Why not have both? A degree in agribusiness can give you an edge in the job market. The knowledge, skills, and hands-on experiences you learn from helpful instructors with real-world expertise will prepare you for roles at a variety of businesses, big and small.
This major is offered through a cooperative relationship with Northeast Iowa Community College (NICC) in Calmar. This major is offered only at Fayette, Iowa campus.
Why Agricultural Business at UIU?
UIU is one of only a few small, private four-year agribusiness programs in Iowa. Graduates from the agribusiness management program at UIU are uniquely positioned to enter the workforce straight out of college. In fact, most students who complete the program are employed before or shortly after graduation.
By combining business management skills with a strong foundation in agriculture, you will have both the high-level strategic perspective, combined with a practical knowledge of farming functions that are necessary to lead a successful business endeavor.
Explore Your Program
Agricultural Business Courses
See course descriptions for the classes you need for your Agricultural Business degree, as well as any general education requirements.
Academic Calendar
Keep up with your academic program's registration deadlines, session dates, holiday breaks and exam schedules.
Careers in Agricultural Business
A degree prepares you for many careers, such as ag lender, agronomist, certified crop advisor, co-op manager, corn grain merchandiser, crop scout, parts manager (e.g., implement dealership), sales manager, salesperson, and seed grain operations manager.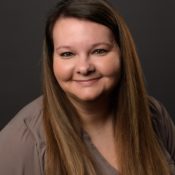 Darcy Kroemer, '12
Agricultural Business and Environmental Sciences
Fayette Campus
My undergraduate experience at Upper Iowa helped prepare me for my career in crop breeding research. My day to day tasks are a combination of hands on, in-the-field activities, but I also utilize technical skills at the office to carry out these tasks. The Ag Business program was instrumental in defining these technical skills I use nearly every day; from communicating data collection, analyzing and presenting information, and project planning and task management.
Majoring in Agribusiness
About UIU's Agricultural Business Degree Program
What is an Agricultural Business degree?
The Bachelor of Science in Agricultural Business program at UIU combines courses in environmental science and finance. This combination of skills prepares students to enter the workforce with expertise in crop management, as well as business management, which can pave the way for careers in consultation, sales, trade and other related roles. Additionally, students can expand on their degree through certifications to earn even more credibility and higher wages.
To apply, visit our Online Application portal to create an account and start your application. Still unsure if this program is right for you? Reach out to our admissions to ask specific questions or request additional information about the Agricultural Business program at Upper Iowa University.
Career Opportunities & Benefits:
Careers in Agriculture
Apply your knowledge of crop farming and finance to a niche career that serves an essential function in the supply chain. Whether you want to examine soil and advise farmers on techniques for a successful yield or oversee the storage and sale of grain, your degree in agribusiness will set you up for success.
Here are just a few of the specialized career paths you can pursue with a background in agribusiness management:
Agricultural and Food Scientist Salary Information
According to the U.S. Bureau of Labor Statistics, the median pay for an agricultural and food scientist sits around $68,830 per year.[9] The role of an agricultural and food scientist is to improve the efficiency, safety and quality of food production processes, making it a vital role in the supply chain.
Benefits of an Agricultural Business Degree
Experts in Agribusiness are highly beneficial because they can directly improve the quality of food and fibers.[10] With a greater variety of high-quality products available, consumers can enjoy improved nutrition and other benefits.
If agriculture is managed well from a business standpoint, the following benefits can be gained:
Improved productivity and sustainability
Enhanced food systems security
Lowered costs for consumers
There is always a demand for agriculture experts because the cultivation, handling and distribution of food products is vital to our way of life. If you have a passion for environmental science, farming or food, pursuing a bachelor's degree in agribusiness is a great way to obtain the skills you need to earn a living doing what you love.
Degree Requirements, Skills & Certifications
Agricultural Business Courses
The coursework for the Agribusiness degree covers a broad range of skillsets to help students excel in both the hands-on understanding of crop farming, as well as how to successfully turn a profit in the sale and trade of grain or other yields.
Some of the topics covered in the core coursework include:
Agricultural Economics
Environmental Policy
Finance
Business Management
Agricultural Business Skills
Finding success in agribusiness first requires strengthening knowledge in the following areas:
Health and lifecycle of crops
Soil content and nutrients
Business management
Trade
Best Minors for Agricultural Business Majors
Want to customize your degree? Adding a minor can help you better tailor your education to your career goals.
Some minors typically paired with a Agricultural Busines Degree include:
Certifications and Graduate Studies
To become a certified crop advisor (CCA), students should plan to complete a program through the American Society of Agronomy.[12]
Many graduates also go on to pursue their master or doctoral degrees.
Frequently Asked Questions (FAQs)
What are the different types of Agriculture?
Agriculture can be divided into the following categories:
Food
Fiber
Forest
Fuel[11]
What are the different types of Agribusiness?
Some common types of agribusiness include:
Seed manufacturers
Agricultural engineer
Animal feed manufacturer
Biofuel maker
Crop production
Farmers' cooperative
Food processing[11]
How do Agribusiness professionals use technology in their work?
Some farmers use devices like drones to monitor crops. For the business side, financial software and other tools can be useful in measuring the success of a harvest and conducting other analytical work to improve processes. [11]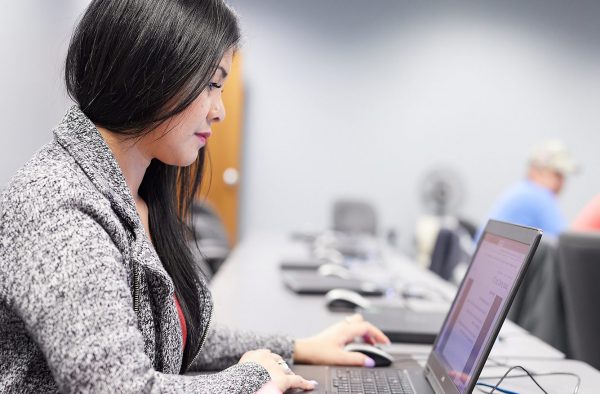 Convenient, Focused Scheduling
UIU Agricultural Business students have the advantage of focusing on fewer classes at once with the Two-at-a-Time schedule.
7
%
Projected growth in agronomist jobs from 2018 to 2028
12
:

1
Student to faculty ratio means small class sizes and one-on-one time with instructors
96
%
UIU graduates employed or continuing their education within 12 months of graduation
Admissions
When you're ready to apply for your bachelor's degree in Agricultural Business, we're ready to help you every step of the way.
Go Further with an MBA
Earned your undergraduate degree in Agricultural Business? Consider UIU's MBA program to advance your career even further.