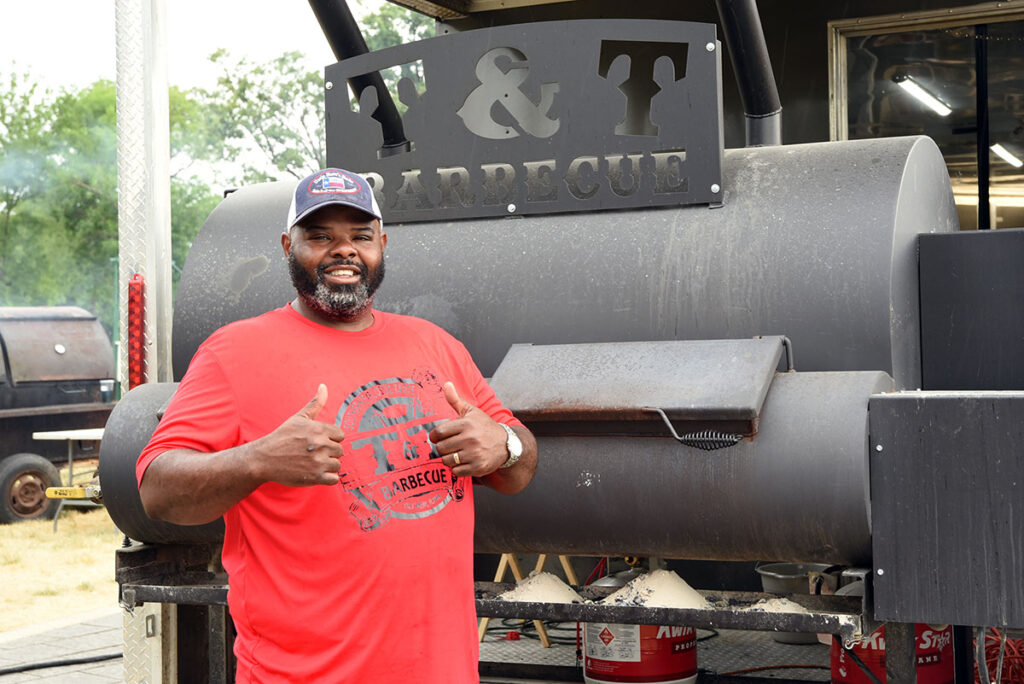 Upper Iowa University is proud to announce that it will be hosting a special meet and greet event with Thyron Mathews, the winner of Netflix's season two's "Barbecue Showdown." The event offers attendees a unique opportunity to meet and interact with the culinary sensation.
Upper Iowa University has partnered with UIU alum Thyron Mathews to bring this event to the Iowa State Fair. Thyron Mathews, a talented pitmaster with a remarkable history, and winner of the popular Netflix cooking competition, continues to gain notoriety in the world of barbecue. This meet and greet will provide fans and food enthusiasts with an unforgettable opportunity to engage with Thyron and learn from his expertise.
The event will be held August 11 from 11 a.m. to 1:00 p.m. at the University's booth located in the Varied Industries Building at the Iowa State Fairgrounds in Des Moines during the Iowa State Fair. Attendees can look forward to hearing Thyron's amazing story, pictures with Thyron, barbecue tips, and even learn how to obtain Thyron's much praised "mop sauce." Whether you're a barbecue aficionado or simply a fan of Thyron's incredible journey, this event promises to be a memorable experience for all.
Upper Iowa University invites everyone to join us for this fun-filled event. Admission to the meet and greet with Thyron Mathews is included with Iowa State Fair admission tickets, and no additional registration is required.
For more information about Upper Iowa University's meet and greet with Thyron Mathews at the Iowa State Fair, please visit our website at https://uiu.edu/iowa-state-fair