Native American
Heritage Month
Celebrating Native American Heritage at Upper Iowa University this November
In 1990 President George H. W. Bush approved a joint resolution designating November 1990 "National American Indian Heritage Month." Over the last 106 years there has been an effort to gain a national day of recognition for the significant contributions of the first Americans to the establishment and growth of the U.S. Learn more here.
Upper Iowa is proud to honor the contributions of the first Americans commemorating Native American Heritage Month with a series of events for faculty, staff and students, as well as resources and videos to raise awareness.
Historical Tribe Locations
In honoring Native American Heritage month Upper Iowa would like to share information on the tribes of the land the UIU campus and centers reside on. Please explore this interactive map to learn more. Please note that the information is not comprehensive. There are currently 574 federally recognized Native American tribes in the U.S.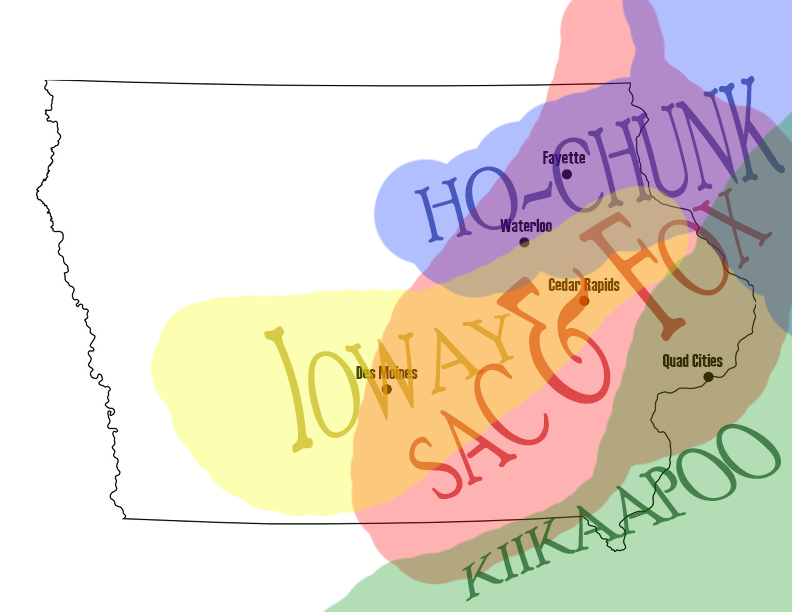 Upper Iowa Centers and Tribe Locations
Kansas
Louisiana
Alexandria – Choctaw, Atakapa Ishak
Baton Rouge – Houma, Choctaw
DeRidder – Atakapa Ishak
Fort Johnson – Coushatta, Caddo, Choctaw
New Orleans – Chitimacha, Choctaw
Oklahoma
Fort Sill – Wichita-Cadoo, Kiowa, Chomanche, Cheyenne, Kiowa Apaches
Below you will find some past recorded events, Native American organizations, and informational resources.  Celebrate Native American Heritage Month by listening to Indigenous and native voices from across the continent. You can learn about their diverse experiences through this collection of documentaries on PBS.
Recorded Events
November 2021 Recorded Lunch & Learn - UIU Alum Jessie Big Knife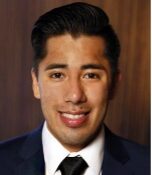 Jessie Big Knife was raised on the Rocky Boy's Indian Reservation and is a member of the Chippewa Cree Tribe. He is an alumnus of Box Elder High School Class of 2012. In 2016, Jessie graduated cum laude with a Bachelor's of Science in Business Administration from Upper Iowa University. Jessie graduated in 2019 with his Juris Doctorate (Law Degree) including a certificate in Federal Indian Law from Arizona State University. While at ASU, he participated in the Indian Legal Clinic and dedicated over 400 hours to promoting tribal interests and serving tribal clients. Jessie passed the State Bar of Arizona and the Chippewa Cree Tribal Bar in the fall of 2019. Jessie recently moved back to Rocky Boy to pursue an active role in tribal government. Currently, he serves as the Assistant Attorney General for the Chippewa Cree Tribe and as a board member on Mahchiwminahnahtik Chippewa and Cree Language Revitalization (MCCLR). He loves traveling to other countries, spending time in his community, and most importantly, his culture. The beauty of the great outdoors of Rocky Boy, Montana, accompanied with his tribal heritage, has inspired Jessie to come home and pursue a career that will hopefully one day be meaningful to his community.
In November of 2021 Jessie discussed his upbringing and shared his cultural knowledge (Chippewa Cree Culture), and his experiences while growing up on the Rocky Boy Indian Reservation as well as the rich history of the Rocky Boy Indian Reservation.  Jessie also shared what brought him to UIU and what fueled his drive to pursue a legal career. Jessie concluded his discussion sharing what he learned from his educational journey, the significant impacts of his education, and how some of his experiences clashed(es) with his cultural beliefs as a practicing attorney.
We welcome you to see the recording of Jessie's presentation.
Native American Informational Resources
American Indian College Fund (https://collegefund.org/): The American Indian College Fund provides scholarships and other support for American Indian students. The Fund disburses approximately 6,000 scholarships each year for American Indian students seeking to better their lives through higher education. The Fund also provides support for tribal college needs ranging from capital support to cultural preservation activities.
Native American Rights Fund (https://www.narf.org/): The mission of the Native American Rights Fund is to preserve tribal existence, protect tribal natural resources and promote Native American human rights.
First Nations Development Institute (https://www.firstnations.org/): Our mission is to strengthen American Indian economies to support healthy Native communities. We invest in and create innovative institutions and models that strengthen asset control and support economic development for American Indian people and their communities.
Indian Law Resource Center (https://indianlaw.org/): The Center provides legal assistance to indigenous peoples of the Americas to combat racism and oppression, to protect their lands and environment, to protect their cultures and ways of life, to achieve sustainable economic development and genuine self-government, and to realize their other human rights.
National Congress of American Indians (https://www.ncai.org/): NCAI, a non-profit organization, advocates for a bright future for generations to come by taking the lead to gain consensus on a constructive and promising vision for Indian Country. The organization's policy issues and initiatives are driven by the consensus of our diverse membership, which consists of American Indian and Alaska Native tribal governments, tribal citizens, individuals, and Native and non-Native organizations.
National Indian Education Association (https://www.niea.org/): The National Indian Education Association advances comprehensive, culture-based educational opportunities for American Indians, Alaska Natives, and Native Hawaiians. 
American Indian Graduate Center (https://www.aigcs.org/): Building on a 50-year legacy, American Indian Graduate Center will continue to be the premier national resource in funding and empowering the next generation of Native leaders across all sectors, by meeting the unmet need of every Native student. We provide financial support for American Indians and Alaska Natives seeking higher education, and support them in attaining undergraduate, graduate and professional degrees. We partner with Tribes, the federal government, foundations, corporations and individuals to ensure the growth and sustainability of scholarships.
Native Americans in Philanthropy (https://nativephilanthropy.org/): Native Americans in Philanthropy (NAP) promotes equitable and effective philanthropy in Native communities. We have more than a 30-year presence in the field and work closely with our counterpart organizations advocating for Tribal nations and other communities of culture. As the only Native-led organization in the country specifically focused on the philanthropic sector, we are also the only organization that nurtures and supports networks of diverse Native stakeholders in the philanthropic field.
Center for Native American Youth (https://www.cnay.org/): The Center for Native American Youth (CNAY) at the Aspen Institute is a national education and advocacy organization that works alongside Native youth—ages 24 and under—on reservations, in rural villages and urban spaces across the country to improve their health, safety, and overall well- being. All Native youth deserve to lead full and healthy lives, have equal access to opportunity, draw strength from Native culture, and inspire one another. At CNAY, this is achieved through empowerment and culturally-competent methodologies that include leadership, youth-led policy agenda, and youth-led narrative.
United National Indian Tribal Youth Inc. (https://unityinc.org/): UNITY's Mission is to foster the spiritual, mental, physical, and social development of American Indian and Alaska Native youth, and to help build a strong, unified, and self-reliant Native America through greater youth involvement.
Women Empowering Women for Indigenous Nations (https://www.wewin04.org/): Women Empowering Women for Indigenous Nations (WEWIN) exists to provide Native women with the knowledge, support, and resources necessary to achieve success in their personal and professional lives. The WEWIN Annual Conference is an opportunity for Native women to engage in professional renewal, inspire others and network.
Partnership with Native Americans (http://www.nativepartnership.org): PWNA has been serving Native Americans for more than 25 years. It is a nonprofit organization committed to championing hope for a brighter future for Native Americans living on remote, isolated and impoverished reservations. PWNA provides aid and services for Native Americans with the highest need in the U.S.
Native America Today (https://nativeamericatoday.com/): The mission of the news magazine and public service website is to bring forward thought-provoking journalism, while bringing people closer together by broadening perspectives of Native American peoples, marginalized by traditional stereotypical images.
U.S. Department of Arts and Culture resources and mobilizes cultural organizations and artists. Visit here: https://usdac.us/nativeland to learn more about the call and guide to land acknowledgement. Acknowledgment is a simple, powerful way of showing respect and a step toward correcting the stories and practices that erase Indigenous people's history and culture and toward inviting and honoring the truth. If all public events and gatherings began with acknowledgment of the traditional Native inhabitants of the land, millions would be exposed—many for the first time—to the names of the traditional Indigenous inhabitants of the lands they are on, inspiring them to ongoing awareness and action.
Vision Maker Media (https://visionmakermedia.org/): The goal of Vision Maker Media (formerly known as Native American Public Telecommunications) is to produce, support the creation, promotion and distribution of Native media, including public television and public radio, and to encourage Native People to share their story. It is a highly regarded source for informative Native American and Pacific Islander educational and home videos. In partnership with public television and radio, all aspects of their programs encourage young people to learn more about careers in the media and to be the next generation of storytellers.
NativeWeb: Resources for Indigenous Cultures around the World (http://www.nativeweb.org): Resources include information on indigenous peoples from all areas of the world and include resources related to genealogy, sports, travel, festivals, and food. There are also links to book, video, and music resources. Organizations sponsored by NativeWeb are linked on this site. An announcement e-mail list with occasional messages related to native peoples is also available by entering an e-mail address.
Surrounded by Beauty—Arts of Native America (http://www.artsmia.org/surrounded-by-beauty/index.html): ArtsConnectEd, an art teaching tool created by the Minneapolis Institute of Arts, sponsors this Web site that highlights the arts of Native Americans in the United States. Organized into five different regions, this site provides tribal information, historical information, and photos of art objects that allow users to click on them and explore the objects in depth
Native American Heritage Month (http://nativeamericanheritagemonth.gov): The Bureau of Indian Affairs sponsors this site, which has a rich collection of images, paintings, historic places, and Webcasts including Hoop Dancing, storytelling, authors discussing their prize-winning books, and lectures.
Indian Country Today (https://indiancountrytoday.com/): Indian Country Today is an independent nonprofit, multimedia news enterprise. Our digital platform covers the Indigenous world, including American Indians and Alaska Natives. Indian Country Today is also a public media broadcast carried via public television stations, including FNX: First Nations Experience and Arizona PBS World channel.
All My Relations Podcast (https://www.allmyrelationspodcast.com/): All My Relations is a team of folks who care about representations, and how Native peoples are represented in mainstream media. Between us we have decades of experience working in and with Native communities, and writing and speaking about issues of representation.
This Land Podcast (https://crooked.com/podcast-series/this-land/): The award-winning documentary podcast This Land is back for season 2. Host Rebecca Nagle reports on how the far right is using Native children to attack American Indian tribes and advance a conservative agenda.
Turtle Talk Blog (https://turtletalk.blog/): The leading blog on legal issues in Indian Country.
Here are some of the public media organizations serving Native populations:
This short documentary tells the story of Marie Wilcox, the last fluent speaker of the Wukchumni language and the dictionary she created in an effort to keep her language alive.
Gregg Deal is a husband, father, artist and a member of the Pyramid Lake Paiute Tribe. As a provocative contemporary artist-activist much of Deal's work deals with Indigenous identity and pop culture, touching on issues of race relations, historical consideration and stereotype. With this work—including paintings, mural work, performance art, filmmaking and spoken word—Deal critically examines issues within Indian country such as decolonization, the Native mascot issue and appropriation. Gregg Deal talks about the use of history as a tool while he navigates the restrictions thrusts upon his work as a contemporary artist while challenging those who hear his words to take responsibility for their knowledge, and create room for this nation's First Peoples.
Native Americans: We Shall Remain
LoVina Louie explains the historical root causes for the challenges facing many Native Americans. Her abundant insight and passionate stories lead into a heart wrenching yet hopeful song that will captivate you as you listen to this talk.
NPR – 'Poet Warrior' Joy Harjo Wants Native Peoples To Be Seen As Human
NPR Code Switch – Indian Boarding Schools' Traumatic Legacy & The Fight To Get Native Ancestors Back
TED Radio Hour – Sean Sherman: What Can We Learn from Indigenous Culinary Traditions?