Welcome!
At UIU, MLK Day is a day of no classes in lieu of educational programming. This January 17, 2022, we welcome you to our day of events in honor Dr. Martin Luther King, Jr. titled Dr. Martin Luther King: Lessons He Taught Us In A World That Didn't Listen.
In the Letter from a Birmingham Jail, Dr. Martin Luther King Jr. warned, "We will have to repent in this generation not merely for the hateful words and actions of the bad people but for the appalling silence of the good people."
As we confront hateful words and actions in this generation, good people must not be silent. We must all follow Dr. King's example and speak up and take action in pursuit of justice. In that pursuit, Dr. King understood that we cannot pick and choose—we must fight for justice for all, for freedom from discrimination and opportunity to achieve the American Dream.
The MLK Jr. Day Committee met with the intention to not only address all that's going on in our world currently, but to have speakers who can inspire hope, faith, passion, light, a desire to serve, and the courage to drive progress in our students, faculty and staff alike. I truly believe this has been accomplished.
You will hear from some of the most inspiring people we've had the pleasure of getting to know. Most of our speakers are connected to Upper Iowa and have made a tremendous impact within their communities. Each of them celebrates and attributes their successes and their persistence to the work and message of Dr. Martin Luther King, Jr.
Every speaker has a truly inspiring story to tell. In addition, this year, the Student Diversity Union (SDU) is organizing a paper drive for Helping Services for Youth & Families, a northeast Iowa organization focused on helping support healthier and safer families and communities. If you would like to donate, please bring paper towels, toilet paper, or feminine products to the Student Center anytime from 9:00am – 6:00pm. You can also donate to the purchase of paper products here DONATE TO PAPER DRIVE.
To ensure accessibility to the entire UIU community, most in-person events will be accessible via Live Stream and FB Live, all other events will be via zoom.
I am sincerely grateful to the entire MLK Day Committee for all their hard work and dedication to ensure the Upper Iowa Community gets the most out of this day and is inspired to open their hearts and serve their communities.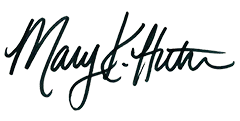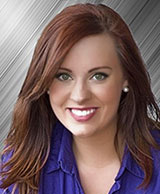 Mary
Hutson
MLK Jr. Day Committee Chair
Learn More and Take Action for Justice and Equality
The King Center for Nonviolent Social Change: 
The Martin Luther King Jr. Center for Nonviolent Social Change, commonly known as The King Center, is a nongovernmental, not-for-profit organization in Atlanta, GA. We prepare global citizens to create a more just, humane and peaceful world using Dr. King's nonviolent philosophy and methodology (Nonviolence365®).
National Association for the Advancement of Colored People: 
The National Association for the Advancement of Colored People is a civil rights organization in the United States, formed in 1909 as an interracial endeavor to advance justice for African Americans
American Civil Liberties Union:
The American Civil Liberties Union is a nonprofit organization founded in 1920 "to defend and preserve the individual rights and liberties guaranteed to every person in this country by the Constitution and laws of the United States".
The Southern Poverty Law Center is an American nonprofit legal advocacy organization specializing in civil rights and public interest litigation.
The Equal Justice Initiative is committed to ending mass incarceration and excessive punishment in the United States, to challenging racial and economic injustice, and to protecting basic human rights for the most vulnerable people in American society.
The Movement for Black Lives is a coalition of more than 50 groups representing the interests of black communities across the United States.
Transforms Black communities into active, interdependent, responsive public partners that change the way power operates—at the local, state, and national level.
We help people respond effectively to injustice in the world around us. We move decision-makers in corporations and government to create a more human and less hostile world for Black people in America.
Our goal is to dramatically improve material conditions for people struggling to make ends meet in the United States, and we have a 15-year plan to do so.
We serve the Hispanic community through our research, policy analysis, and state and national advocacy efforts, as well as in our program work in communities nationwide.
We strengthen the circle of giving by uniting Native organizations, supporting Native communities, and observing the highest level of ethical standards.
The Arab Community Center for Economic and Social Services (ACCESS) strives to enable and empower individuals, families and communities to lead informed, productive and culturally sensitive lives.
Schedule of Events
MLK Day Committee Chair, Mary Hutson
Introduction
UIU President, Dr. William Duffy
Join Zoom Meeting
https://uiu.zoom.us/j/82749617033
Meeting ID: 827 4961 7033
One tap mobile
+13126266799,,82749617033# US (Chicago)
+16465588656,,82749617033# US (New York)
Dial by your location
+1 312 626 6799 US (Chicago)
+1 646 558 8656 US (New York)
+1 301 715 8592 US (Washington DC)
+1 346 248 7799 US (Houston)
+1 669 900 6833 US (San Jose)
+1 253 215 8782 US (Tacoma)
Meeting ID: 827 4961 7033
Find your local number: https://uiu.zoom.us/u/keabPfNdTh
9:30 AM - Serving a Racially-Motivated, Torn World (Zoom only)
Robert L. Smith Jr
Executive Director for Uni-Cue
Join Zoom Meeting
https://uiu.zoom.us/j/82749617033
Meeting ID: 827 4961 7033
One tap mobile
+13126266799,,82749617033# US (Chicago)
+16465588656,,82749617033# US (New York)
Dial by your location
+1 312 626 6799 US (Chicago)
+1 646 558 8656 US (New York)
+1 301 715 8592 US (Washington DC)
+1 346 248 7799 US (Houston)
+1 669 900 6833 US (San Jose)
+1 253 215 8782 US (Tacoma)
Meeting ID: 827 4961 7033
Find your local number: https://uiu.zoom.us/u/keabPfNdTh
The movie Selma will be playing in the Student Center (Fayette campus).
5:30 PM - Closing and introduction of evening entertainment (via zoom)
Assistant Vice President of Student Life, Danielle Rosario Cushion
Vice President of Academic and Student Affairs, Dr. Doug Binsfeld
Join Zoom Meeting
https://uiu.zoom.us/j/87868490730
Meeting ID: 878 6849 0730
One tap mobile
+13017158592,,87868490730# US (Washington DC)
+13126266799,,87868490730# US (Chicago)
Dial by your location
+1 301 715 8592 US (Washington DC)
+1 312 626 6799 US (Chicago)
+1 646 558 8656 US (New York)
+1 253 215 8782 US (Tacoma)
+1 346 248 7799 US (Houston)
+1 669 900 6833 US (San Jose)
Meeting ID: 878 6849 0730
Find your local number: https://uiu.zoom.us/u/k5R1wcSpc
7:30 PM - Evening Entertainment (Teleparty)
Teleparty: I Am Not Your Negro
This 2017 documentary film starring Samuel L. Jackson is based on James Baldwin's unfinished book. This visual essay explores racism through the stories of Medgar Evers, Malcolm X and Martin Luther King Jr. The film is 1 hour and 33 minutes.
Access the film from wherever you are. All you need is a Netflix account!
To register and receive a link to the film, email Shannon Nix at [email protected]
You will receive the link to the film the day of.
Speaker, Panelist & Moderator Bios
Robert L. Smith Jr. is the Executive Director for Uni-Cue, which provides educational opportunity programs and special community services to the Waterloo-Cedar Falls area. His many titles, awards, and accomplishments include:
Former Board of Education – Waterloo Community Schools
Former Board of Supervisors – Black Hawk County
Juneteenth Liberty Award by Iowa Secretary of State
Sisters on Target Award – Des Moines, IA
Twenty Under Forty Selection – Cedar Valley Business by the Waterloo Courier
Outstanding Volunteer Fundraiser by the Eastern Iowa Chapter of the Association of Fundraising Professionals
Afro American Community Broadcasting Inc. Founders Award
Kappa Alpha Phi Outstanding Citizen of the Year
Waterloo Exchange Club Book of Golden Deeds Award
Waterloo Chamber of Commerce Public Citizen of the Year
Paul Harris Fellowship Scholarship Award
NFHS Officials Association Girls Basketball Official of the Year
Basketball Hall of Fame Award-Iowa High School Athletic Association
BCS National College Football Championship Game – 2011
Big Ten Championship Football Game Official
Big Ten Championship Football Game Official-Alternate
BCS National Championship Football Game Official – 2014
NFHS Official Association Boys Basketball Official of the Year, National Federation of State High School Association
Dr. Meghan Mettler is the Assistant Dean of Academic Affairs at Upper Iowa University, and until recently served as an Associate Professor of History. Her research centers on U.S. international relations during the Cold War, especially cultural relations between the United States and Japan. In 2018, she published her first book, How to Reach Japan by Subway: America's Fascination with Japanese Culture, 1945–1965, which analyzes how middle-class American consumers embraced Japanese culture in the wake of WWII. She has taught numerous courses spanning the length of American history throughout her time at Upper Iowa.
Billie Cowley Ed.D, is the Andres School of Education, Dean at Upper Iowa University. She has a bachelor's degree in elementary education and endorsements in special education, reading, and middle school and a master's degree in Instructional Classroom Leadership from Upper Iowa University. Billie's doctoral work was in special education from the University of Northern Iowa. 
Billie was a middle school special education teacher before coming to Upper Iowa 14 years ago. During her time at UIU, she has taught many education courses, chaired the Teacher and Master of Education Program, and is a mental health first aid instructor. 
Billie lives in Fayette, Iowa, with her husband, Matthew, and their four children, Justine, Jayla, Maxwell, and Myra.
NiCole Dennler ABD is an Assistant Professor of Communication at Upper Iowa University. She has a bachelor's degree in Communication Studies from Wartburg College and a master's degree in Education from the University of Wisconsin – LaCrosse.  NiCole is currently finishing her Ph.D. in Communication Studies from Regent University specializing in intercultural and interpersonal communication.
NiCole has worked for UIU since 2009.  She started the journey with UIU as an online academic advisor.  During this service, she developed the first online speech course assisting in UIU becoming fully accredited with the online program. As she moved to the instructor role at Upper Iowa, she has taught many communication courses, is a current member of the Academic Information Service Committee, the MLK Committee, the Leadership Committee, oversees the Communication Club, is an advisor to the KZT sorority, and the KPCK radio/television.  She is currently servicing as Chair to the Art, English, Graphic Design, and Humanities department.
NiCole lives in Elkader, Iowa, with her husband, Kurt, and their two children, Ariel and Drake.  They are owners of Elkader Tax and Bookkeeping.  She currently serves on the Central Community School Board and the Central Community Scholarship Foundation.  She is President of the Central Community Hospital Foundation board.
Isaiah is a freshman at Upper Iowa. He graduated from River Falls High School which is in his hometown of River Falls, WI. Isaiah is double majoring in political science and economics, and is a tight end on the UIU football team. Isaiah is a leader of the Student Diversity Union (SDU) and helped get the organization on its feet this year. After graduation Isaiah is interested in going to law school and getting involved in politics.
Liam Haycock, a native of Stafford, England, is currently the Head Men's Soccer Coach at Upper Iowa University. He graduated with his Bachelor's Degree in English from the University of the District of Columbia in 2018. More recently earning his Master's in Business Administration from Upper Iowa University after serving as the Graduate Assistant for Men's Soccer. Liam spent many years coaching Youth soccer in the United Kingdom and in the US before transitioning into the college scene. Before his coaching career he had a successful playing career in England and America, playing for professional soccer academies such as Wolverhampton Wanderers, Stoke City, and Port Vale before becoming a student-athlete at UDC.
In his time at UDC, a Historically Black College and University (HBCU), he garnered prestigious accolades for performances on and off the field. Including the Reslyn Woodruff Henley Memorial Award. The Reslyn Woodruff Henley Award is awarded to a student-athlete who exhibits the highest character combined with academic and athletic excellence. The award has been given to student-athletes from Miner Teachers College, District of Columbia Teachers College, and the University of the District of Columbia since 1953. Along with the East Coast Conference Excellence in Community and Character Award. The conference's most prestigious award recognizes student-athletes who distinguish themselves through positive behaviors and actions consistent with NCAA Division II attributes of learning, service, passion, sportsmanship, balance and resourcefulness.
Liam participated in numerous community engagement activities and served the university as an international student service assistant and tutor in the student achievement center. During his time at UDC he served as President of the Student-Athlete Advisory Committee (SAAC), participated in a webinar hosted by Education USA as a part of the Department of State, designed to guide international students on higher education opportunities in the United States, and represented the university during the 2016 ECC Leadership Conference. Liam also participated in the 2016 NCAA Leadership Forum. In addition, Liam was instrumental in the men's soccer team's success reaching the 2017 ECC Championship finals and program's birth in the NCAA Championship.
Today Liam resides in Fayette, Iowa with his fiancé, Cheer Coach Mary Hutson, and their Goldendoodle, Sir Lancelot.
DaeJohn Love graduated with a B.S. in Exercise & Sports Studies in 2013. He signed a professional arena football contract shortly thereafter where he went on to play 4 total seasons in several different states (Des Moines Barnstormers being the most notable achievement in his career.) DaeJohn is currently a Deputy at the Polk County Sheriff's Office. He has been in law enforcement for a little over a year. When asked why he chose to go into law enforcement he explained that, "I chose law enforcement because I wanted to do something that would make an impact in our youths' lives. I love the community relations aspect of the job because I firmly believe we must come together in order to make a change."
Olivia has been interested in law enforcement since childhood. She began her law enforcement career as a jailer at the Fayette County Jail before becoming a Police Officer/ Campus Security Officer in the city of Fayette, Iowa a little over a year ago. Olivia just recently graduated from the Iowa Law Enforcement academy in 2021.
Thyron Mathews Jr. was born and raised around Wildwood, FL.  In 1999 Thyron moved to Fayette, Iowa to attend Upper Iowa University.  While attending UIU he played football under Craig Johnston and pledged with Alpha Nu Omega.  He also began his hobby of barbequing which has turned into his business, T-N-T Barbeque and Catering, based in Oelwein, IA.  While attending UIU Thyron met the love of his life Terrishane.  They married in 2001.  They currently live in Oelwein with their 3 teenage children.
Thyron studied Criminology with the intentions of joining a government agency.  In 2001 Thyron began interning at the Fayette County Sheriffs Office based in the county seat of West Union, IA.  This is where he has made his law enforcement career.  Following his internship, he became a part-time corrections officer – all while still attending UIU.  He went to full-time status after graduation in 2003.  Thyron has since worked his way up by attending yearly corrections officer and jail administrator trainings.  He is currently the Jail Administrator.
Retired NYPD Homicide Detective, Marta Rosario served on the NYPD from 1981-2001. While in the NYPD, Detective Rosario was active in community relations.  She was the lead singer of and all police Puerto Rican Folkloric band, La Jara, that performed at many community events and parades. She was also an active member of the NYPD Hispanic Society which was created in 1957 as a fraternal organization to voice the concerns of Hispanic officers. On the local level, the NYPD Hispanic Society is also dedicated to raising funds for sick or injured children, restoring areas of NYC and hosting events for community members.  Marta always knew she would do something in life to help improve her community and support people.
Danielle is the Assistant Vice President for Student Life at Upper Iowa University. Her first five years at UIU Danielle was the Associate Athletic Director for Student-Athlete Services and the Senior Woman Administrator, where she enjoyed helping student-athletes realize their collegiate ambitions of obtaining a bachelor's degree while competing in their sport. Prior to UIU Danielle worked within the Division of Student Life at John Jay College of Criminal Justice for five years, first working directly with the VP of Student Affairs and then moving into the Department of Athletics. Prior to higher education administration, Danielle managed a government funded project at The International Rescue Committee where, for three years, she helped resettled refugees in the U.S. manage their own refugee-serving nonprofits. Originally from the Bronx, New York Danielle has enjoyed living in Italy and Switzerland. She loves running, biking, reading, travel and especially spending quality time with her growing family.
Tony is a husband, father, author, celebrity life coach and serial entrepreneur. He's appeared on Oprah and several other media outlets telling his story of redemption and breaking the cycle. He's written nearly 20 books, and worked with almost 500 pro athletes as a mentor and life coach. Today, he's the founder of TonyGaskinsAcademy.com and MyMentor.life with several other projects in the pipeline.
Caleb is the host of the podcast "Building with Caleb." After attending Howard University he entered the Blue Collar world working in several different trades. Raised as a hardworking man from Pensacola, Florida, he's always been intrigued with blue collar trades and is well on his way to producing massive success in that field, all while drawing parallels to life lessons for his supporters online. Caleb is finishing a mobile application that will focus on helping people create, track, and accomplish their goals. He's also working on completing his debut book. His mission is to serve by example and share his journey with others.
Kevin is a freshman at Upper Iowa University. He hails from New Orleans, LA and graduated from Archbishop Hannan High School in the spring of 2021. Kevin is majoring in business administration and is a defensive back on the football team. During his short time at UIU Kevin has helped kickstart the Student Diversity Union (SDU) and has been a strong leader for the group. After graduating from Upper Iowa Kevin would like to go on to Law School at Howard University.