Nursing, RN-BSN
Available Online
Explore Your Program
Nursing (RN-BSN) Courses
See course descriptions for the classes you need for your Nursing (RN-BSN) degree, as well as any general education requirements.
Academic Calendar
Keep up with your academic program's registration deadlines, session dates, holiday breaks and exam schedules.
Careers in Nursing (RN-BSN)
Nursing (RN-BSN) graduates are able to advance their prospects for management and leadership positions with this degree; others pursue graduate school.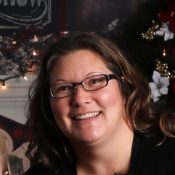 Kimberly Klemann, '19
Nursing RN-BSN
Online
UIU's online RN-BSN program provided the flexibility I needed and the elective hours that pertained to my love of nursing.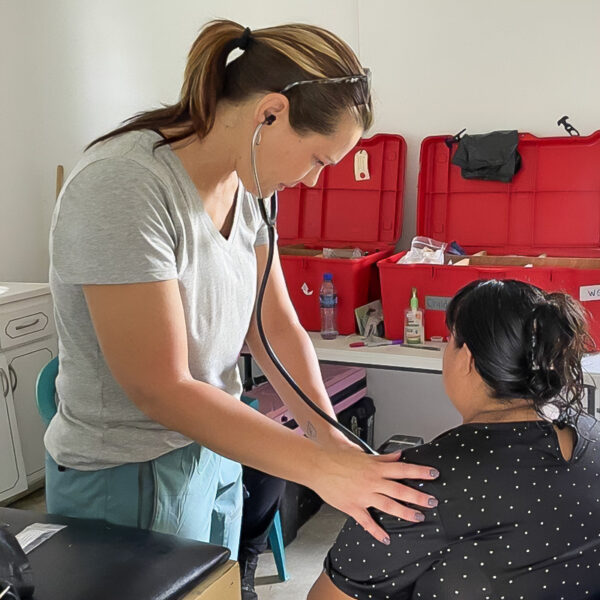 Nursing Study Abroad 2023
UIU is proud to offer NUR 352 – Exploring Transcultural Nursing in Belize Summer 2023. Trip dates: Aug. 5 – Aug. 12, 2023. Course topics include:
– Culturally sensitive perspectives on healing modalities
– Understanding and appreciation for global health issues
– Social determinants of health
Contact:
Stephanie Tippin: [email protected]
Director of Nursing and Study-Abroad Course Coordinator
Current students learn more in myUIU.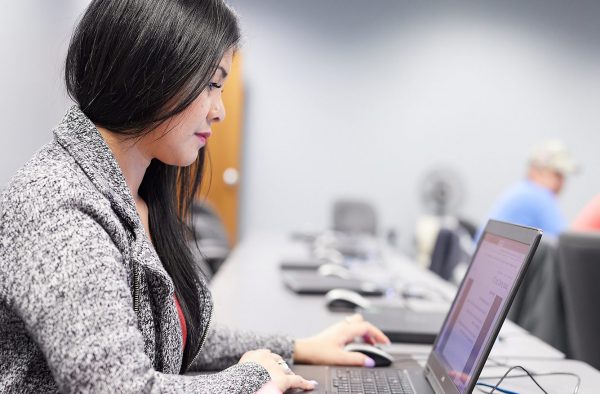 Convenient, Focused Scheduling
UIU Nursing (RN-BSN) students have the advantage of focusing on fewer classes at once with the Two-at-a-Time schedule. Plus, convenient evening or online courses ensure your education fits your unique lifestyle.
The Nursing (RN-BSN) bachelor's degree program is offered through UIU's School of Business and Professional Studies.
12
%
Projected growth in registered nurse jobs from 2018 to 2028
20
:

1
Student to faculty ratio means small class sizes and one-on-one time with instructors
96
%
UIU graduates employed or continuing their education within 12 months of graduation
Partnerships
Save time and money by starting your Associate Degree in Nursing with Hawkeye Community College and finishing your BSN in Nursing with Upper Iowa University. Students in the program are eligible for the UIU Transfer Connection Scholarship earning up to $1500 off tuition each year.
How it works:
Start your ADN in-person at Hawkeye
Take online courses with UIU in the summer
After graduating from Hawkeye, earn your BSN in about 8 months!
Maricopa and Upper Iowa University have partnered to create a Concurrent Enrollment Program (CEP) for nursing students to obtain an Associate in Applied Science (AAS) in Nursing and a Bachelor of Science (BSN) in Nursing within 1.5-2 semesters of AAS graduation.
CEP students will be enrolled in Maricopa and Upper Iowa University classes concurrently. UIU courses are offered in a hybrid (Nursing Live) or online format. The hybrid track UIU classes are scheduled via Zoom. The UIU online format is 100% online.
Admissions
When you're ready to apply for your bachelor's degree in Nursing (RN-BSN), we're ready to help you every step of the way.
Or Try This
If Nursing (RN-BSN) is not quite what you are looking for, check out our Health Services Administration program.
Nursing Scholarships
Foundation of the National Student Nurses' Association
National League for Nursing
Bureau of Health Workforce Nurse Corps Scholarship Program
Affordable Colleges Nursing Scholarships:
F.A. Davis Nursing Scholarships
Iowa Nurses Foundation
Iowa Health Care Association
Iowa Nursing Scholarship and Grants
Arizona Foundation for the Future of Nursing
Arizona League for Nursing
Helping Hands for Single Moms
Black Nurses Association Greater Phoenix Area
Tribal scholarships