Master of Science in Counseling (MSC)
Available Online
Explore Your Program
MSC Courses
See course curriculum for your Master of Science in Counseling degree.
Academic Calendar
Keep up with your academic program's registration deadlines, session dates, holiday breaks and exam schedules.
Careers with an MSC
Graduates may find employment in a variety of settings, including but not limited to hospitals, substance abuse treatment centers, schools, colleges, universities, and private practice.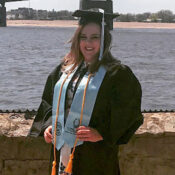 Kayla Swanson
Master of Science of Counseling
Clinical Mental Health Counseling Emphasis
The personallization of the programs has really helped me balance my life as a mom, full time job, family, and leisure activities. The staff and students treat each other like family. They were always there for me in my times of need.
UIU Locations for Master's Degree in Master of Science in Counseling (MSC)
22
%
Projected growth in substance abuse, behavioral disorder, and mental health counselor jobs from 2018 to 2028
15
:

1
Student to faculty ratio means small class sizes and one-on-one time with instructors
$70,000
National average salary for someone with a master's in counseling (BLS)
Admissions
When you're ready to apply for your Master of Science in Counseling, we're ready to help you every step of the way.
Academic Support Services
Providing resources to support you through your classes.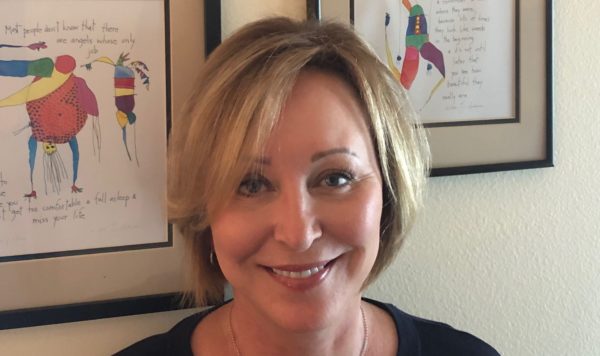 Faculty Spotlight
Kim King, Ph.D.
Assistant Professor of Counseling (2016)
The need for mental health support has never been greater and the UIU Mental Health Counseling program prepares students to meet this need in both a clinical and school setting.
Frequently Asked Questions
Find the answers to students' most frequently asked questions about UIU's Master of Science in Counseling. If you don't see the answer you need, contact us for help.
Is the counseling program accredited?
The master's in counseling program was revamped in the Summer 2020 and moved to a fully online format. The online Master of Science in Counseling is aligned to meet the Council for Accreditation of Counseling and Related Education Programs (CACREP) Standards. All degree programs at Upper Iowa University (UIU) are accredited by the Higher Learning Commission (HLC).
Is there a clinical internship?
Yes. Field experiences include a 100-hour practicum and 600-hour (minimum) internship in which students practice the skills they have developed under the supervision of faculty.
The Master's in Counseling program offers a competitive tuition rate of $495/credit hour.
Can I transfer credit to UIU toward my MSC degree?
A student, with approval from the major professor and the Counseling program, may transfer 12 semester credits of graduate credit in which grades of B or better were earned that were taken in residence at another university. Clinical courses cannot be transferred.
Can I enroll as a non-degree seeking student?
Individuals may be admitted into UIU's online Counseling program as a non-degree graduate student. Non-degree seeking students can take up to two (2) foundation courses:
Theories of Counseling
Lifespan Growth and Development
Research & Program Evaluation
Ethical, Legal & Professional Issues in Counseling
UIU Counseling Program Licensure Disclosure
Upper Iowa University Online Counseling degree program in Clinical Mental Health and School Counseling has been designed to meet the licensure/certification state requirements for licensing in most states. The licensure boards in each state are responsible for establishing the requirements for licensure/certification for their states. Therefore, the state professional licensing boards make the ultimate decision as to whether or not an individual will be eligible to sit for licensure based on the rules, policies and regulations in place at the time the individual submits their application for licensure/certification. The online in Counseling program strongly encourages the individual to contact the appropriate licensing board in their state before beginning their academic program. Additionally, the individual can consult with the Counseling program Faculty Advisor or Director about state requirements for licensing/certification in the state where they intend to practice. For more information, please visit the UIU Professional Licensing Disclosure webpage / Master of Science in Counseling Program.