The UIU Advantage
Do you have a strong interest in helping others attain their personal health, exercise or athletic goals? In UIU's Exercise Science program we prepare students for a variety of career opportunities in the arena of physical activity, sport and health, as well as prepare students to pursue graduate studies. Exercise science students will develop the knowledge and abilities to design wellness and exercise programs for individuals of different ages and fitness levels, implement individual and organization plans to meet health and fitness goals, and help individuals identify and change behaviors to live healthier lifestyles. Our department also offerings programming to prepare students to coach athletics at the recreational, secondary, collegiate and professional levels.
Why Exercise Science at UIU?
UIU students get hands-on, experiential learning experience necessary for success in the field through our flexible internship opportunities and individualized special projects. Our flexibility for the internship experience allows students to complete internships around campus as well as around the world.
UIU students wanting to pursue graduate school after graduation receive individualized advising from faculty familiar with the professional school application process.
Faculty are experts with real-world experience in exercise science, athletics and health professions.
A minor is also available for non-Exercise Science majors in the areas of Exercise Science or Coaching.
Areas of Emphasis
Performance Enhancement – The focus of this emphasis is to prepare students to work with in the fitness and health industry with a variety of client populations including professional athletes, middle-age individuals trying to get back into shape, and geriatric adults trying to extend their quality of life. Students will learn strategies to assist clients with improving performance on the field or in activity, increasing physical fitness levels, maintaining ideal body weight and composition, and developing behaviors to prevent disease and promote a healthy lifestyle.
Pre-Health Professions – The focus this emphasis is to prepare students for application to graduate programs in athletic training, physical therapy, occupational therapy, chiropractic, physician's assistant and medical school. Students should work with their academic advisor to determine which specific coursework would be appropriate for the various graduate programs.
Explore Your Program
Exercise Science Courses
See course descriptions for the classes you need for your Exercise Science degree, as well as any general education requirements.
Academic Calendar
Keep up with your academic program's registration deadlines, session dates, holiday breaks and exam schedules.
Careers in Exercise Science
A degree prepares you for many careers, such as athletic coach, athletic director, performance enhancement specialist, personal trainer or group fitness instructor, recreation program director, strength and conditioning specialist, and wellness coordinator. The exercise science major also prepares students for graduate and professional programs in athletic training, chiropractic, medicine, occupational therapy, and physical therapy.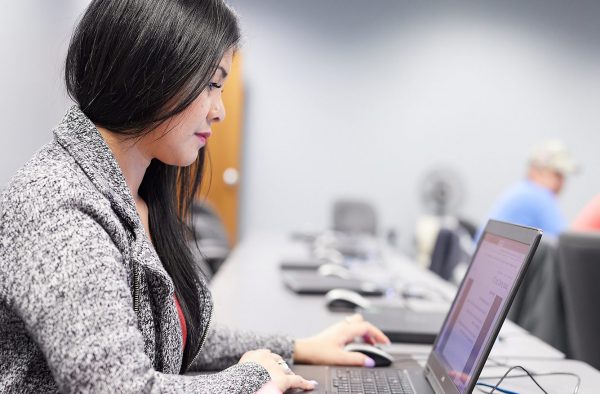 Convenient, Focused Scheduling
UIU Exercise Science students have the advantage of focusing on fewer classes at once with the Two-at-a-Time schedule.
13
%
Projected growth in fitness trainers and instructor jobs from 2018 to 2028
240
Minimum # of hours students complete in a practical, hands-on internship experience in the field
22
%
Projected growth in physical therapists jobs from 2018 to 2028
Branden Owen
I had numerous UIU professors sit down with me and write an extensive plan on the necessary steps to ensure I met all of the requirements for my desired graduate program. In their classes I was not only provided knowledge I continue to use daily, but was inspired on how to actively think and problem solve. My education at UIU provided me the platform to attain my Doctor of Physical Therapy degree and build my career. UIU set me up for graduate school and beyond.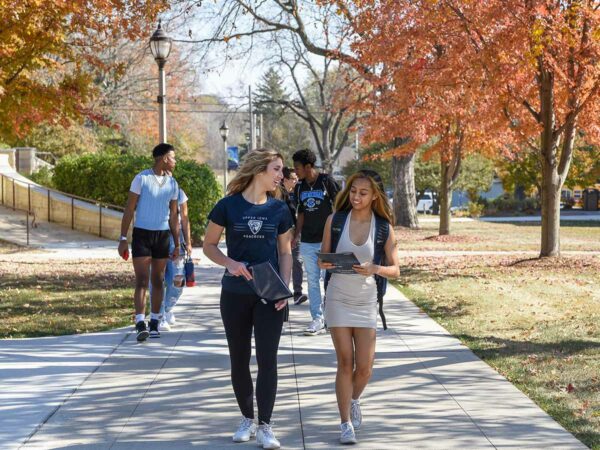 Admissions
When you're ready to apply for your bachelor's degree in Exercise Science, we're ready to help you every step of the way.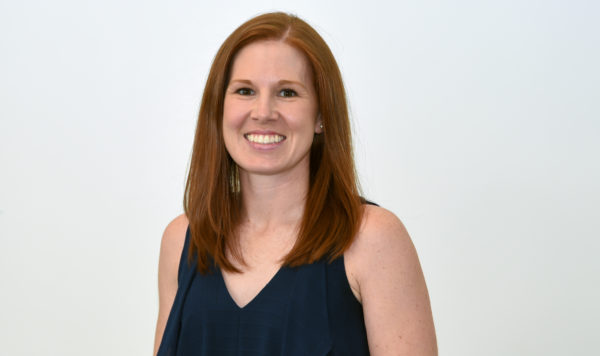 Faculty Spotlight
Rachel Majewski, Ed.D., LAT, ATC
Associate Professor of Exercise Science (2012)
At UIU our Exercise Science program ensures that students are prepared for the professional world after graduation.  Whether that be pursuing graduate school or going right into careers working with athletes, patients, or clients in the health and fitness field, our classes provide students hands-on learning experiences and real-life application that make them equipped to succeed.
Frequently Asked Questions
Find the answers to students' most frequently asked questions about UIU's bachelor's degree in Exercise Science. If you don't see the answer you need, contact us for help.
What are courses in Exercise Science like?
Courses in Exercise Science are a combination of classroom lecture, labs and practical, hands-on experience, with experienced and dedicated faculty available for guidance and mentorship.
What opportunities are available for internships?
The Exercise Science major requires a 240-hour internship for degree completion. The internship can be completed on campus or offsite. Students have the opportunity to split the internship into two experiences, if desired. Students will work with program faculty to identify an internship experience that will help them to meet their professional goals, expand their educational experience and build a professional network for the future.
How does the Exercise Science program prepare students to graduate?
In addition to the core courses, the Exercise Science program focuses on the prerequisite coursework necessary for application to a variety of graduate and professional programs, including athletic training, medicine, occupational therapy and physical therapy. Students will work with a faculty advisor to schedule coursework to meet the needs of the degree and the prerequisite courses necessary for application to graduate school.