The UIU Advantage
Looking for a major with endless possibility? UIU's Biology degree offers you four exceptional emphases to choose from: Pre-professional, Medical Lab Sciences, General, and Chiropractic. Whether you are looking to graduate into a great career or pursue an advanced degree, a UIU Biology degree is your ticket to a bright future.
Why Biology at UIU?
UIU's unique capstone research experience, in which students apply the concepts they have learned by investigating and presenting a topic of their choosing with a faculty mentor, is highly valued by employers.
You get the one-on-one advising you need to complete requirements for your professional school application. UIU Biology graduates have been accepted into medical, dental, physician assistant, physical therapy, optometry and anesthesiology programs.
Learn from faculty who have real-world experience and are experts in the fields they teach; enjoy the support of helpful, caring staff who are there for you from start to finish.
A minor is available in Biology.
Areas of Emphasis
Pre-professional emphasis: This emphasis prepares you for entrance into professional programs such as medicine, pharmacy, dentistry, optometry, chiropractic, physical therapy, occupational therapy, and veterinary medicine programs. Visit our webpage for pre-professional students for more information and a comparison of courses commonly required by professional programs.
Medical Lab Sciences emphasis: Clinical or medical laboratory technicians collect and analyze samples to aid in the diagnosis and appropriate treatment of patients with disease. This emphasis prepares you for entrance into programs certified by the National Accrediting Agency for Clinical Laboratory Sciences (NAACLS). For example, UIU graduates of clinical laboratory sciences have furthered their careers through the Medical Laboratory Science Program at the Mayo Clinic.
General emphasis: The possibilities are wide and varied for an individual with a general biology major! This emphasis prepares you for a career in the biological sciences, plant or animal care and research, for positions in biological industry, and for entrance into graduate programs in biology. Skills in biology can also be combined with skills in art (medical illustration, molecular modeling), math (biostatistics, epidemiology), law (biotechnology patents), and public health (food safety, drug testing and quality control) for even wider career paths.
Chiropractic emphasis: The Chiropractic emphasis is a 3+1 articulation with Palmer, Logan University and Northwestern Chiropractic Colleges, where the first year at the Chiropractic program is used to complete the requirements for the biology major at Upper Iowa University.
Explore Your Program
Biology Courses
See course descriptions for the classes you need for your Biology degree, as well as any general education requirements.
Academic Calendar
Keep up with your academic program's registration deadlines, session dates, holiday breaks and exam schedules.
Careers in Biology
Depending on your emphasis, a degree prepares you for employment or continued education in a variety of fields, such as biotechnology, chiropractic, laboratory technician/research, organismal biology, and pre-veterinary. Skills in biology can also be combined with skills in art (medical illustration, molecular modeling), math (biostatistics, epidemiology), law (biotechnology patents), and public health (food safety, drug testing and quality control) for other career paths.
Gabby Holmes, '19
Biology
Fayette Campus
Upper Iowa University offers small class sizes that allow for an open environment classroom with teachers that truly care about your future after graduation. As a result of the mentoring from my instructors along with the skill set they provided me, I was able to obtain a career in the field of my choice immediately following graduation.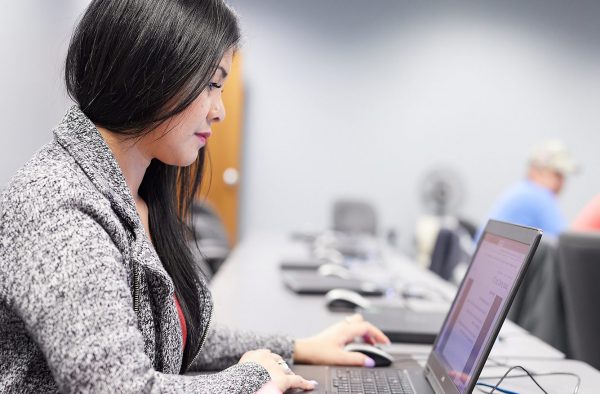 Convenient, Focused Scheduling
UIU Biology students have the advantage of focusing on fewer classes at once with the Two-at-a-Time schedule.
The Biology bachelor's degree program is offered through UIU's School of Arts and Sciences.
11
%
Projected growth in clinical laboratory technologist and technician jobs from 2018 to 2028
12
:

1
Student to faculty ratio means small class sizes and one-on-one time with instructors
96
%
UIU graduates employed or continuing their education within 12 months of graduation
Admissions
When you're ready to apply for your bachelor's degree in Biology, we're ready to help you every step of the way.
Or Try This
If Biology is not quite what you are looking for, check out our Chemistry program.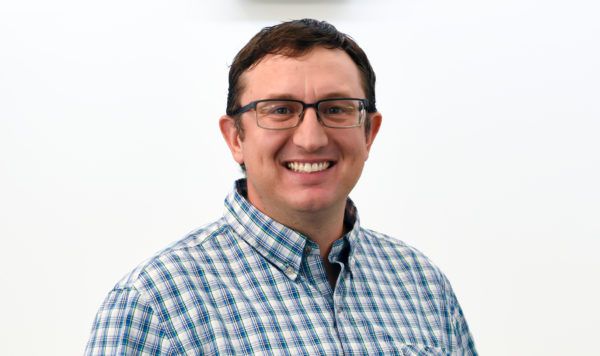 Faculty Spotlight
Paul Skrade, Ph.D.
Associate Professor of Biology
I feel incredibly fortunate to get to work with students in the field sciences programs (Conservation Management, Biology, and Environmental Science) at Upper Iowa University. We are able to get students outside and learning hands-on field techniques in specialized classes that are traditionally found at much larger universities. Our rural location in the Driftless Area of Northeast Iowa surrounded by bluffs, streams, forests, and rivers is perfect for making this happen. Alumni of our programs work for the Departments of Natural Resources, County Conservation Boards, the Fish & Wildlife Service, the Natural Resource Conservation Service, and many, many other places that help us learn more about and protect our planet.