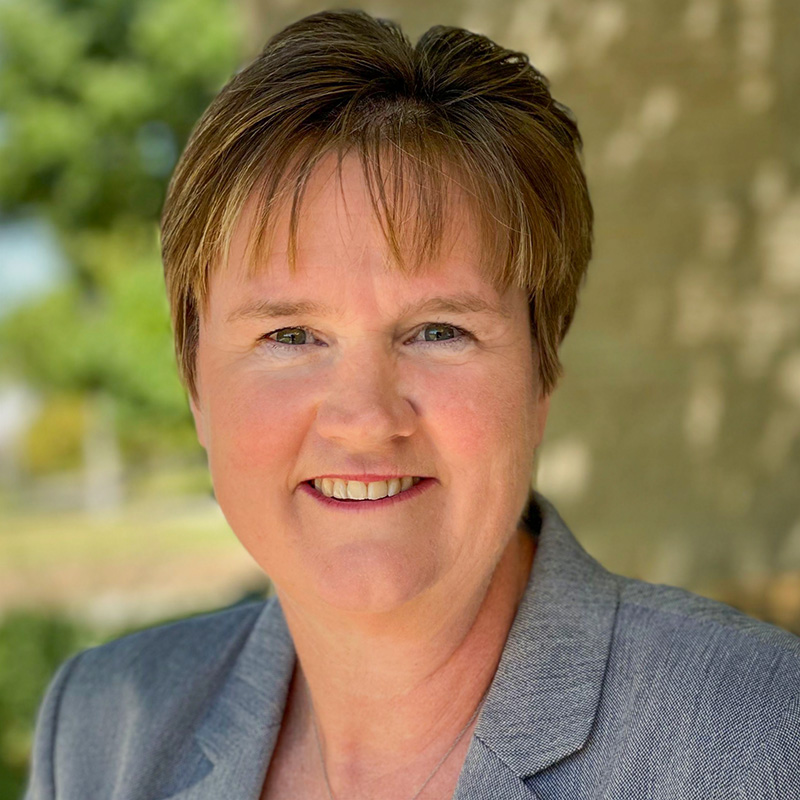 The Board of Trustees at Upper Iowa University has named Kathy Franken as the University's 22nd President. This would also be a milestone in UIU history as Franken is the first woman president to lead the University.
"Since becoming Interim President in May, Kathy has led the University through a number of critical initiatives, which made it clear that Kathy is the right individual at the right time to assume this very important role, "said UIU Board of Trustees Chairman, Scott Lebin. "The Board of Trustees has considerable faith and trust in Kathy's ability to effectively serve as President, as well as the entire leadership team, faculty, and staff who work tirelessly to fulfill UIU's mission."
As Interim President and Chief Financial Officer since May of 2023, Franken led Upper Iowa through a process of reimagining UIU's academic offerings, athletic offerings, and geographic locations. She also provided direction on the "Reimagine UIU" strategic plan, restructuring University leadership positions, and efforts to reduce operating expenses.
Franken's tenure at UIU started in the Waterloo Center in 2008, beginning as an academic advisor to adult learners before assuming the Waterloo Center Director position. She was named Vice President in 2015, leading distance education recruitment and operations. Before serving as Interim President, Franken was Vice President for Finance and Enrollment Management, overseeing the university finances, Business Office Services, Facilities Management, Information Technology, Enrollment Management and Services, and Auxiliary Services.
"I am humbled and honored to become Upper Iowa's 22nd President, "shared Franken, "I look forward to continued momentum for UIU that is driven by collaboration, and a student-centered learning and living environment. From my earliest days as an academic advisor, I have recognized the important role Upper Iowa plays in helping students reach their educational goals, while supporting the workforce needs in the many communities that we serve. UIU is a great place to grow, learn and succeed; I look forward to championing great things to come as we focus on the impactful outcomes in higher education that fosters student success."
Franken earned her B.A. degree from Wartburg College and her Master's degree in Higher Education Administration from Upper Iowa University. Franken and her husband, Chuck, reside in Fayette and have three children and three grandchildren. A formal Inaugural Ceremony is planned for Friday, May 3, 2024.