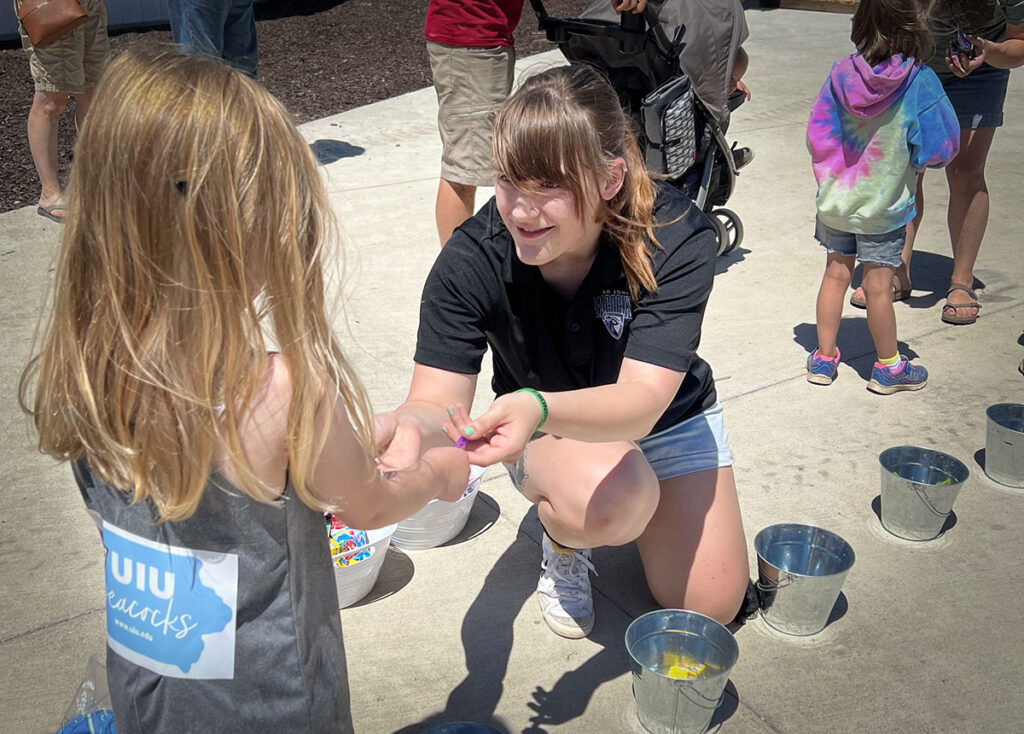 Upper Iowa University (UIU) is excited to be sponsoring activities Friday, July 21 at the Fayette County Fair. Visitors to the UIU area at the fair can participate in fun games, free temporary peacock tattoos and punch balloons, and giveaways, creating a festive and engaging atmosphere.
"We are delighted to be sponsoring activities Friday, July 21 at the Fayette County Fair and connecting with our community," said UIU Executive Director of Fayette Admissions and Retention Kathy Wenthold. "The fair allows us to engage with the public and prospective students, while celebrating community. We look forward to welcoming fairgoers and sharing the unique UIU experience."
UIU can be found near the Clover Café. The schedule for the day includes:
9:30 – 10:30 – Free Casey's doughnuts and Euphoria iced coffee.
11:00 – 2:00 – Various children's game such as basketball shoot, soccer, football toss and more.
Noon – 2:00 – Spin the Wheel – guaranteed prize with every spin (limited to two spins per person).
2:00 – 3:00 – $1.00 Dairy Snack Barn free coupons.
The first giveaway will begin right away in the morning where the first four visitors to the UIU booth, who share with us that they "liked" and "shared" UIU's Facebook post from July 14 about the fair, will receive a FREE UIU camouflage tumbler. The second giveaway is a drawing, where visitors are invited to stop by anytime from 9:00 to 3:00, share that they "liked" and "shared" the same July 14 UIU Facebook post, and their name will be entered into a drawing for a $25 gift certificate to the UIU Campus Store – two winners will be drawn and contacted at the conclusion of the fair, it is not required to be present to win.
Additionally, interested attendees can learn about the university's diverse range of undergraduate and graduate programs, as well as its online and self-paced learning options. Knowledgeable UIU employees will be available to answer questions and provide guidance on admissions, scholarships and other resources.
The Fayette County Fair serves as a significant platform for UIU to reinforce its commitment to providing accessible and high-quality education to learners of all ages. UIU's presence at the fair underscores its dedication to supporting the educational aspirations of individuals and fostering a culture of lifelong learning.
For more information on UIU's sponsored activities Friday, July 21 at the Fayette County Fair, visit  https://www.fayettecoiafair.com/friday. For additional information about UIU, visit uiu.edu.