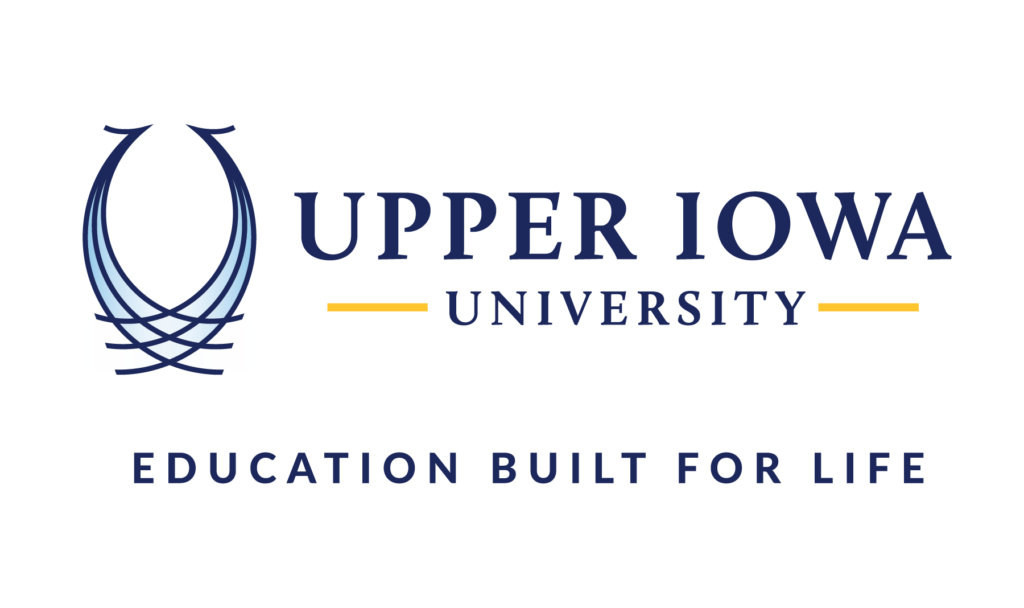 Upper Iowa University's (UIU) online undergraduate programs have once again been ranked by U.S. News and World Report among the top online bachelor degree programs nationwide. As part of the recognition, UIU also ranked among the best online programs for veterans.
The factors U.S. News selected to make comparisons between programs were not measures like high school class rank or standardized test scores. Instead, U.S. News chose factors that weigh how these programs are being delivered and their effectiveness at awarding affordable degrees in a reasonable amount of time. To determine the 2023 rankings, schools were evaluated on their scores for student engagement, student services and technology, faculty credentials and training, and expert opinions of high-ranking peer academic officials.
"UIU is honored to see that our online programs are once again recognized on the national level," UIU President William R. Duffy II said. "We started our online program in 1999 as one more extension of our adult learner initiatives aimed to provide accessible higher education and lifelong learning to all students seeking to attain an Education Built for Life."
"Since the program's inception, thousands of students have graduated to go on to have successful careers," Duffy continued. "94% of our graduates are employed or in graduate school within 12 months of graduation, almost 10% above the national average. Additionally, UIU has also announced a tuition freeze for the 2023-2024 academic year for its online and center locations, making the online program even more accessible to those looking to advance their career with a quality and affordable education."
A private, nonprofit university, UIU provides undergraduate and graduate degree programs at over 20 U.S. education locations, including its main Fayette Campus. Since its founding in 1857, UIU's unwavering dedication to accessible higher education and lifelong learning ensures that current and future UIU students are provided with the skills they need to be successful in the classroom, career and life.
Students have more than 35 in-demand majors to choose from, and all utilize a unique, flexible course schedule. Each academic year consists of five 8-week sessions and one accelerated 6-week summer session, so UIU students typically are able to focus on fewer classes at one time. Students who are looking to finish a degree get a jump on completion by transferring in up to 90 undergraduate credits or 12 graduate credits from other schools. Credits may also be earned via an experiential learning portfolio or various college examinations.
UIU recently announced the 50th anniversary of pioneering its Self-Paced degree program, and will be celebrating throughout 2023 with the launch of a $3 million Adult Learner Scholarship campaign. The scholarship fund will be created to support adult learners who meet criteria related to financial need and/or academic excellence.
In addition to the Adult Learner Scholarship campaign, UIU's commitment to adult learners also includes the existing Transfer Connection and Partner Connection scholarships for students and employees at schools engaged in articulation agreements with UIU. A Transfer Connection Scholarship of up to $1,500 annually is available to new center and online students earning an associate degree from a UIU partner school. Meanwhile, the Partner Connection Scholarship is available to full-time or part-time employees at community college and technical college partners, and reduces tuition by up to $250 per course.
A participating institution in the Principles of Excellence and Yellow Ribbon programs, UIU has also been named a top Military-Friendly School or University by VIQTORY, Military Advanced Education and G.I. Jobs on multiple occasions. UIU offers students the options of online, self-paced, and learning center classrooms at select military locations. Academic advisors are located at NSB New London, Connecticut; Fort Bragg, North Carolina; Fort Hood, Texas; NAS Meridian, Mississippi; Fort Sill, Oklahoma; Fort Leavenworth and Fort Riley, Kansas; and Fort Polk and Jackson Barracks (New Orleans), Louisiana.
For over a decade, UIU has successfully utilized tuition assistance in an effort to provide the nation's servicemembers an affordable higher education. UIU announced the creation of the Military Family Grant to further assist the entire military family achieve their academic and career goals. The grant is available for all eligible spouses and dependents of active duty, reserve and National Guard service members. The University also accepts tuition assistance, veteran's educational benefits, scholarships and Military Spouse Career Advancement Accounts.