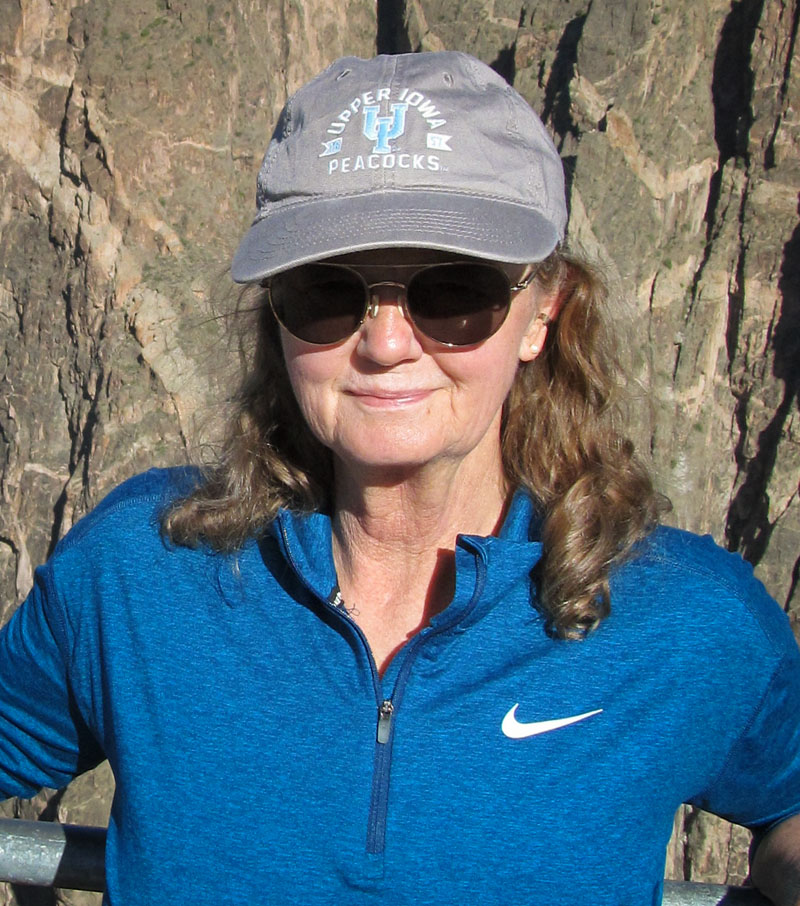 Upper Iowa University (UIU) Delano Professor of Science Katherine McCarville is presenting three community education geology programs, for anyone (aimed for ages 8 – 80+) who is interested in rocks, fossils, or geology in the coming weeks. Those interested are welcome to attend one or all of the events. Please register before April 20 with professor McCarville at [email protected] or 563-542-3590.
The community education geology programs include the following events:
Tuesday, April 25 – "Decoding the Story of Rocks: Five Rules for Geological Thinking." The free public program will be held from 4-5:30 p.m. in the ICN Room at the Fayette Community Library. An overview of the development of geological thought, rocks and minerals and their properties, and plate tectonics.
Saturday April 29 – Field study trip to Rockford Fossil and Prairie Park in Floyd County from 12:30-4:30 p.m. The park includes several acres of Iowa native prairie and historic beehive kilns used by the Rockford Brick and Tile Company, as well as the Devonian fossil Quarry. Participants can collect and keep fossils from the quarry. The program cost is $12 per person, which includes transportation from and return to UIU Fayette campus, Student Center Loop. Rain date for this program is Sunday April 30.
Tuesday May 2 – "Decoding the Story of Rocks: Geology of Iowa and the Upper Midwest" will take place from 4-5:30 p.m. in the ICN Room at the Fayette Community Library as a free program. An overview of the geological history of Iowa, including rocks, soils, ice ages, economics and people.
McCarville teaches a wide variety of courses in geosciences and geography, including soil genesis, geomorphology and hydrogeology, most of which have an outdoor component. Her interests span the earth and environmental sciences and often cross disciplinary boundaries, with her current research centering on the role of disturbance in prairie ecosystems, and the origins of the Iowan Erosion Surface.
Kata currently serves as UIU Campus director for the Louis Stokes Alliance for Minority Participation in STEM disciplines as an advocate for diversity in STEM, and as co-principal investigator on an NSF-funded project called STEM-Pros: Growing More STEM Professionals in the Heartland. To learn more about STEM opportunities at UIU, visit, https://uiu.edu/academics.