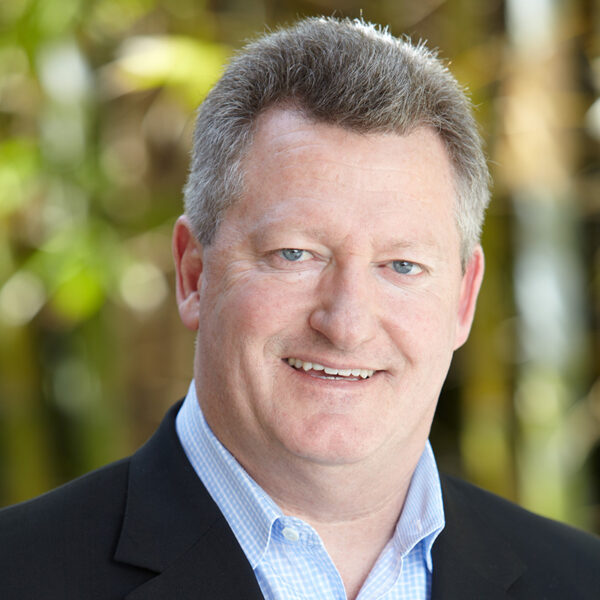 Like many of the thousands of students who entered Upper Iowa University as adult learners, Todd Baird '94 enrolled at UIU's Des Moines center in 1992 with earned college credit on his transcript. But Baird's route to UIU may be one of the more circuitous in UIU's long history of supporting working adults in their pursuit of a degree.
A native of Sergeant Bluff, IA, Baird attended five colleges before UIU, including Westmar University (formerly in Le Mars, IA), Wayne State, University of South Dakota, University of Nebraska, and the University of Nebraska-Omaha. Baird's early educational experience was a victim of his professional success, as Baird was continually promoted to new cities by a burgeoning career that took him away from the classroom.
Baird eventually found his "forever university" when he enrolled at UIU's Des Moines location. By this time, Baird had married Lori, whom he met at the University of South Dakota, and had three children. But he knew in order to advance in his career he'd need to complete that long-sought-after degree, despite the challenges of balancing full-time work and a young family. After two years with UIU, Baird earned a bachelor's in accounting. A few years later, Baird was promoted to Vice President of Advantage Solutions and moved his family to Minneapolis.
Baird's last move took him to Dallas in 2000, and he eventually became President of Advantage Solutions in 2008. Baird's service to the company, a $2 billion enterprise and industry-leading sales and marketing agency for consumer-packaged goods, spanned 32 years including ten years as President. Baird still consults and does work for the company when needed, and also keeps busy helping his wife and son operate Fully Promoted – Flower Mound, a promotional products and marketing services firm.
Reflecting back on his experience with UIU, Baird said, "UIU certainly helped me to be promoted and advance to the highest levels of the company. In order to get to that level, I was competing with a bunch of people who had degrees so I knew I had to make it happen. UIU made it possible."
Baird's education didn't end at UIU, however. In 2010, Baird was privileged to participate in a 10-week Advanced Management Program at Harvard Business School. This fully immersive program serves as a compressed version of the MBA program and helped Baird take the next step to become President of Advantage Solutions.
"The flexible and affordable construct of the UIU Des Moines program allowed me to simultaneously pursue a degree and a career while still being a husband and father of three children," said Baird.