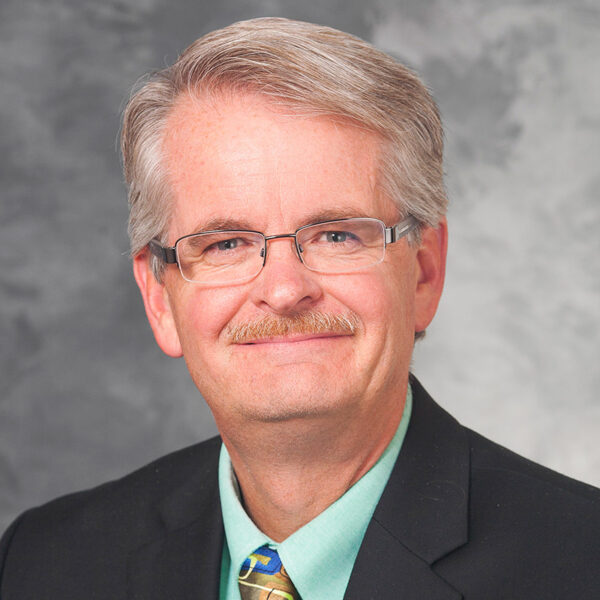 Two-time UIU alum plays leading role at Wisconsin's #1 ranked hospital
Robert "Bob" Flannery '88, '99 credits a blue-collar work ethic developed as a youngster growing up in small-town Wisconsin, two UIU degrees, and a willingness to learn from others as a few reasons why he now serves on the executive team at Wisconsin's #1 ranked hospital.
Flannery has served as the Chief Financial Officer for UW Health, the integrated health system of University of Wisconsin-Madison since 2016. Serving over 700,000 patients annually, UW Health employs over 1700 physicians and 24,000 employees in seven hospitals and more than 70 locations. UW Health, which also is a partner in a 368,000-member health plan, was recently ranked by U.S. News & World Report as the Best Hospital in Wisconsin for the 12th consecutive year.
In his current role, Flannery has oversight of finance, managed care contracting, the physician practice plan, and the revenue cycle team. He also plays a leadership role in strategic planning including long-term planning for facility and equipment needs within the system, which currently is in various stages of development on multiple projects totaling hundreds of millions of dollars.
A career as expansive as the one he enjoys now was not immediately in the cards for Flannery after growing up and graduating from high school in the small town of Argyle, WI (pop. 850). Having worked at his uncle's farm beginning at a young age, a career in dairy farming was his immediate pursuit after graduation. However, Flannery's uncle convinced him that he need not lock into that career, which had its own set of challenges and stressors, especially in the 1980s. Flannery was convinced to enroll at Madison Business College one year after earning his high school degree.  Flannery met a friend and future roommate at Madison Business College, Scott Link '88.  They both received their Associate of Arts Degree and then immediately enrolled at Upper Iowa's Madison location in the business program.
Flannery worked for three years in the finance department at Physicians Plus Medical Group, primarily focusing on accounts payable and payroll. Little did Flannery know that this position would lead him to a 37-year (and counting) career in healthcare finance administration. Link and Flannery both successfully completed their CPA exam after earning their bachelor's degrees, and Flannery eventually parlayed his experience into the role of Vice President of Finance at a hospital in Monroe, WI.
Ironically, this hospital was where his mother, Janice, worked for many years in the environmental services department. Flannery recalls visiting his mother in her department over many lunch hours after he became the Vice President of Finance. Eventually, Flannery accepted a role with UW Health in 2002, commuting first for several years before moving to Madison in 2010.
Flannery recalls receiving an excellent education during both his undergrad and graduate stints at UIU.  The faculty, staff and adult learners he encountered were outstanding people.  He proudly attended his Commencement ceremony when receiving his Master of Arts in 1999, which he earned one year after marrying his wife, Angela, who also worked in healthcare finance. Bob and Angela have raised two daughters, Caitie and Alivia. Caitie is a registered nurse working for UW Health and Alivia will be a Junior at UW- Madison as a nursing student.