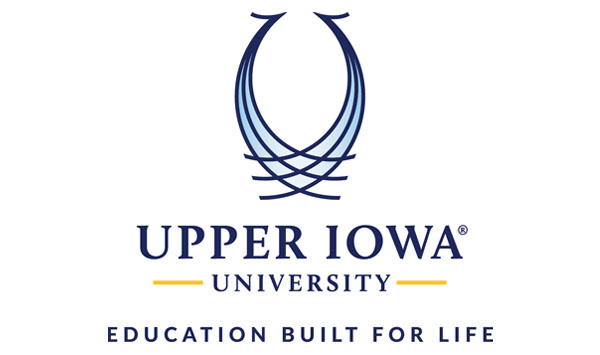 The Iowa Organic Association will present "Growing Organic Expertise Across Iowa" at Upper Iowa University's Fayette Campus Thursday, November 11. The program will be held from 11 a.m. – 12:30 p.m. in Garbee Hall Room 13.  Presenters include third generation farmer Scott Wedemeier and Iowa Organic Association education and outreach coordinator Olga Reding.
Wedemeier owns and operates a 911-acre family farm near Maynard, where he implements a crop rotation of alfalfa mixes, oat, barley, wheat, cereal rye, soybean, corn, sorghum sudan, clover and interrow-seeded cover crops. Wedemeier transitioned his dairy herd to organic in the spring of 2015. Members of the Organic Valley Cooperative, the family also maintains a natural wetland, and raises steers, sheep and pigs. Wedemeier will share his story on why he became an organic farmer, and how it has impacted his life as well as those within his community.
Reding earned an undergraduate degree from Iowa State University and a master's degree from Drake University. In 2016, she launched Olga's Organics and created the first, and only, USDA Organic Certified makeup product – Loose Face Powder. Reding is passionate about working with Iowa farmers that are looking to transition to organic. During her presentation, she will review the history of organic agriculture, the National Organic Program, future trends and forecasts, and resources to further explore the organic movement.
Following the presentations there will be an open forum where attendees are encouraged to ask questions to both presenters.
The program, sponsored by a grant from Iowa REAP CEP, funds events at 10 Iowa colleges to raise awareness of the immense opportunities and benefits of an organic production system. The fall 2021 program schedule includes topics about organic certification, inspection, and its environmental benefits.  Attendees hear directly from Iowa Organic Association staff and a local organic farmer.  In Spring 2022, each participating college will participate in a field day on an organic farm.
The public is welcome to join UIU faculty, staff and students in attending the November 11 event at Fayette Campus. Please RSVP by contacting Katherine McCarville at [email protected] or 563-425-5233.